8 Design trends in modern commercial architecture, Building office design, architects advice
Design Trends in Modern Commercial Architecture
8 Nov 2023
The transformation in architectural designs for commercial buildings over the years is evident. Commercial building architects now focus more on clean, crisp designs with an emphasis on uniformity, natural flow, and contemporary aesthetic.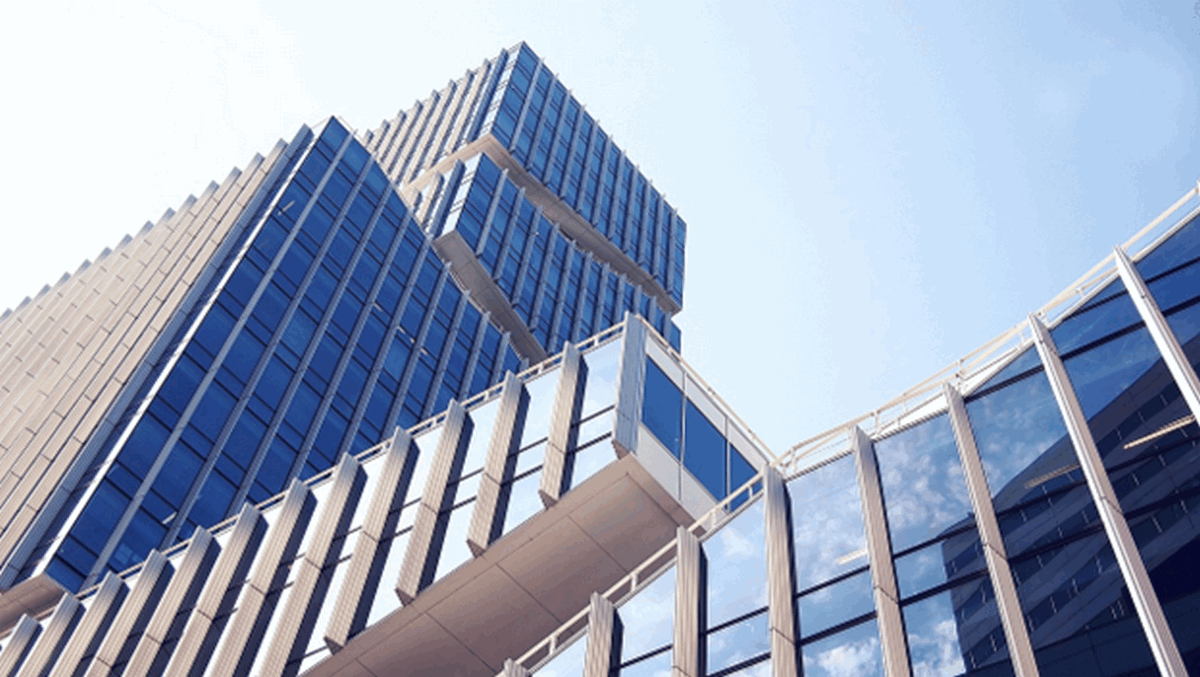 Besides, architects have found ways to include solutions to global warming and social issues in commercial designs while maintaining business productivity and efficiency. Let's explore the latest design trends in modern commercial architecture.
Sustainable and Energy-efficient Architecture Designs
Sustainability and energy efficiency have become a key focus for most architects who seek to lower the impact of commercial construction on nature. The use of sustainable elements like energy-efficient windows, recycled materials, and renewable energy sources such as wind and solar power continues to rise. There is also the use of sustainable, high-quality roofing materials, proper waste reduction measures, efficient water recycling systems, and indoor vertical gardens.
Modern Technology Integration
Functional enhancements are already part of modern commercial buildings to promote greater mobility and productivity. They include:
Motion-detecting entrances
Lighting sensors for motion detection
Teleconferencing rooms
Digital whiteboards
Voice-activated elevators for easy access to communal spaces without making physical touches
Some tech-enabled buildings have incorporated the Internet of Things (IoT), making it easy to manage the premises remotely. You can remotely control elevators, room occupancy, ventilation, lights, parking spaces, temperatures, and other features. To integrate properly, an architect must pay attention to the modern technological advancements that align with the demands of the specific commercial building.
User-Based Designs
Previously, architectural trends relied on demographics for design inspiration. Today, the needs, personalities, lifestyles, and values of commercial building occupants have become central to architectural design decisions. User-based designs help attract more competent employees and potential customers while providing a positive experience.
For example, most malls currently feature breastfeeding stations for lactating mothers, picture-worthy spots for Instagram, and serene spaces for chilling and meditation. Besides that, some offices have recreational areas and gyms that staff use for free or cafeterias with free meals and snacks for guests and workers.
Multi-Purpose and Open Interior Layout
The primary goal of creating a multi-purpose and collaborative open workspace design is to enable professionals to come up with an inviting environment where they can interact freely with each other.
Other than that, most business owners work on tight budgets and look for flexible open office layouts that they can redesign to accommodate various needs. You can now find multi-functional rooms in modern offices with modular partitions for easy rearranging to accommodate huge company parties or small team meetings.
In addition, rather than single-use furniture pieces, there has been a growing demand and preference for slide-out seats and filing cabinets that you can quickly transform into meeting tables.
While more and more building owners are embracing open office floor plans, a notable downside is noise through echoes. Even so, architectural experts have come up with solutions to reduce interior noise in commercial designs. That's why most buildings with open spaces incorporate cost-effective acoustic panels into the spaces to dampen the sounds.
Leveraging of Natural Light
Natural lighting or daylighting immensely contributes to sustainable architectural designs. Building owners now use different ways to maximize the use of daylighting. This includes positioning mirrors, windows, reflective surfaces, and other transparent materials to allow natural light to illuminate interior spaces effectively during the day.
Commercial buildings often receive three daylight types: diffuse skylight, direct sunlight, and reflected light from the ground or surrounding elements. When designing daylighting in a commercial building, take into account the following:
Orientation of the structure and site characteristics
Glazing and shading systems
Size and location of the windows
The façade and roof characteristics
Reflectance and geometry of interior surfaces
Digital Signage
Technology continues to play a critical role in commercial architecture. The overall building design now incorporates digital signage to enable the premise to update its branding in real-time while offering an unparalleled level of modernity to exterior design. Skilled architects work to ensure that the digital signage appears as part of the overall design rather than an afterthought to bring about genuinely remarkable results.
Use of Unique Geometric Patterns
Another emerging trend in commercial architecture is broad, visually appealing designs. Recently constructed commercial buildings feature a variety of unique geometric patterns on accent walls or tile floors to give the space depth and distinctiveness.
A good pattern example is the mismatching of floor tiles and walls to break up dull, plain environments. Some building owners experiment with bold and fresh color palettes while throwing in patterns to send distinct messages. Some owners use well-positioned artwork to add to the visual appeal of the building.
Inclusion of Shapes
Modern architecture has been leaning more on shapes to evoke the natural world. Initially, commercial buildings were all about function. However, that is changing now through the infusion of clean and straight lines, perspective-bending shapes, and open spaces. There is a lot of blending of circular windows with traditional elements, such as architectural metal grilles or other commercial roof shapes, that complement each other to create a second look.
As people's needs and preferences change, commercial architecture trends evolve to adapt to them. It will be best to keep up with the latest trends if you intend to invest in a commercial building. Use your creativity to evoke authenticity and uniqueness in your buildings to stay ahead of the competition.
Comments on this 8 Design Trends in Modern Commercial Architectures article are welcome.
Building Articles
Residential Architecture
Tianshan Gate of the World, Shijiazhuang, Hebei Province, Northern China
Design: Aedas, Architects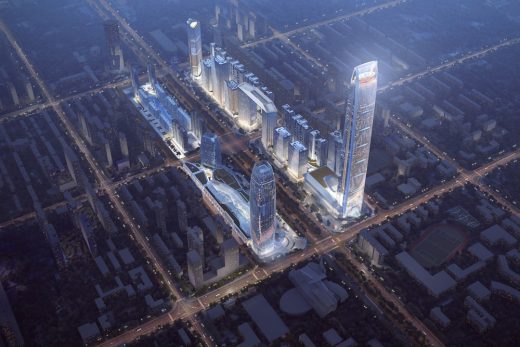 image from architecture office
Tianshan Gate of the World Shijiazhuang Skyscraper
Comments / photos for the 8 Design Trends in Modern Commercial Architecture page welcome