Innovative building materials used in modern architecture projects, tips, guide, Property construction sites advice
Innovative Building Materials used in Modern Architecture Projects
19 Sep 2023
Modern architecture projects are held to the highest standard, as not only do buildings need to be inhabitable, but they must be creative, sustainable, and mesh with the surrounding community and/or environment.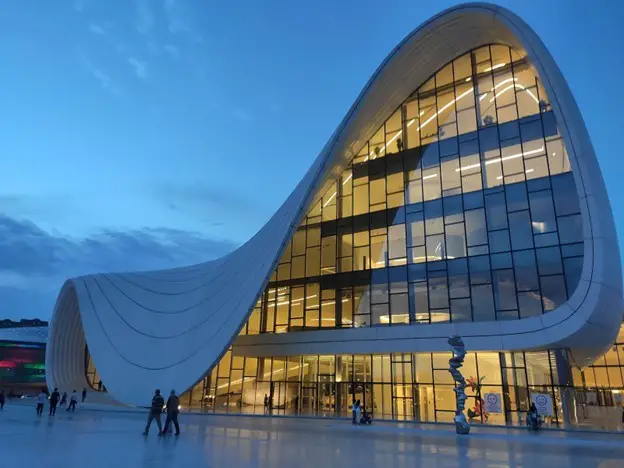 To accomplish these many tasks, outdated or run-of-the-mill building materials must be eschewed for more innovative options. As such, consider the following innovative building materials before breaking ground on a modern architecture project.
Insulated Concrete Forms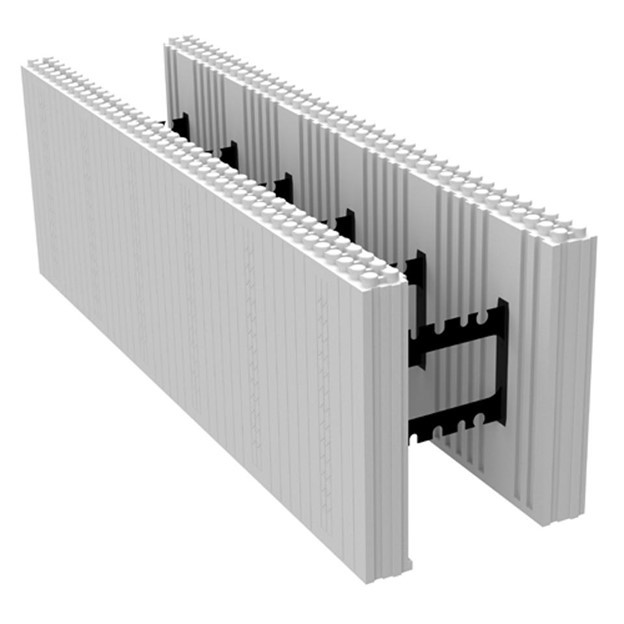 The quality of the project is only as good as the quality of its framing, with elite framing offering the following benefits:
The ability to withstand severe weather
Insulation from extreme outdoor temperatures
A sturdy platform on which to perform a wide array of designs and renovations
With this in mind, consider how contemporary insulated concrete forms are superior to traditional wood framing on these important points.
In addition to these benefits, insulated concrete forms provide insurance against the fire, mold, and insect damage that can plague other framing materials.
Polished Concrete Flooring
With sustainability being the name of the game in 2023, carpet has long since gone out of style, as the assiduous vacuuming and shampooing required for maintenance makes it an energy pit compared to harder flooring options.
While hard surfaces significantly reduce the energy required for cleaning, those that are easily chipped, scratched, stained, and need to be frequently replaced and/or refinished are not exactly the portrait of efficiency, either.
To help mitigate these issues, consider the use of polished concrete flooring. While some may feel like concrete is best left for the garage, many contemporary polished concrete finishes can blend exquisitely with a variety of interior design concepts while essentially eliminating the resources required for cleaning and maintenance.
Interior Glass Partitions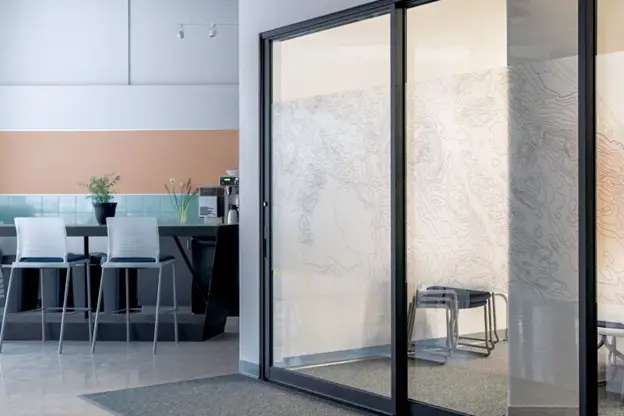 The open concept that allows for maximum flow of natural light has been a prevailing trend in architectural design for a few years, both on a commercial and residential level.
By enlarging the windows and knocking down walls, not only are electric costs reduced by utilizing more sunlight, but a more inviting, pleasant atmosphere is created, as people are scientifically proven to release more positive endorphins when in the presence of natural light.
Still, despite the many benefits of this open design scheme, there will be some instances when privacy is necessary. Rather than contemplate fold-up screens and/or tacky curtains, consider the benefits of demountable glass partitions.
These innovative structures are highly customizable to be used in a wide variety of spaces. What's more: while mounted, they not only create the desired effect of separation and privacy, but do not negatively impact the flow of natural light, maintaining the same bright and positive aspect of the building's design and reducing the need for artificial light.
Exterior Grilles and Screen Panels
While it is important to create architecture that is at one with its surroundings, there are times when it can be difficult to fully embrace the exterior. Whether it be distracting bustle and traffic, unsightly debris constantly blowing against the walls, or a view that leaves a lot to be desired, there are ways to mitigate these issues to help create an exterior environment that complements what is happening on the inside.
Architectural louvers and exterior screen panels are a great way to bridge the gap between an innovative architecture project and a challenging exterior environment. Among the benefits that these materials offer to a contemporary architecture project include:
An initial filter from distracting views and debris
An aesthetically pleasing facade
Control of light flow
The Takeaway
Modern architecture projects are held to the highest standard of creativity and sustainability. In order to ensure success on these fronts, it is necessary to build with the most innovative materials on the market. Insulated concrete framing, polished concrete flooring, interior glass partitions, and exterior grilles are just a few of the trendy options at the disposal of modern architects.
Comments on this Innovative Building Materials used in Modern Architecture Projects article are welcome.
Building Scaffolding
Construction Scaffolding Posts – recent architectural selection from e-architect below:
8 pro tips for choosing good scaffolding contractor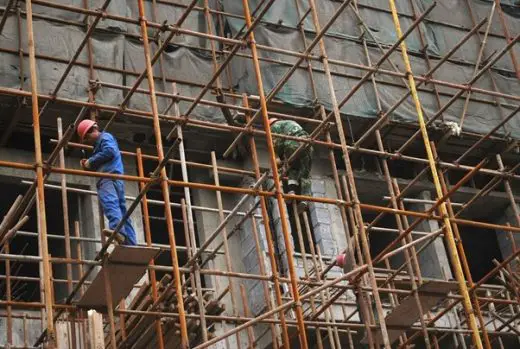 Building Design
Buildings Posts – selection below:
Comments / photos for the Innovative Building Materials used in Modern Architecture Projects – Access Solutions page welcome