Top worldwide destinations to build your new home guide, Inspiring house city locations, Cool property places
Top Worldwide Destinations to Build Your New Home
26 June 2023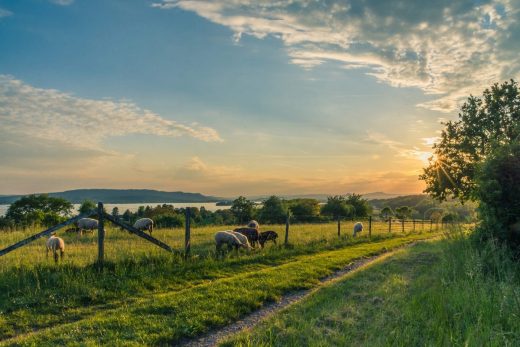 Considering a number of factors, including the weather, the cost of living, and other points, it can be difficult to decide where you want to settle down and commit to somewhere different. Whether you're looking for a bouncing city with a rich culture like Paris, or a peaceful beach island getaway in remote destinations such as the Maldives or Bora Bora, there are a plethora of criteria that can make perfect vacation destinations.
Copenhagen
Copenhagen usually ranks at the top of lists for its quality of life and when assessing all aspects, it doesn't really come as a surprise. The Danish capital offers a combination of modern design, rich history, and an overall sense of community. It is well known for its bicycle-friendly streets, environmental efforts, and busy arts scene. Denmark is among the happiest places in the world and its residents, public services, and green efforts create a vibrant and exciting environment to settle down in.
Vancouver
In Vancouver, you're likely to see a tonne of rain and you can often be stuck with constant rainfall for weeks up even months, which is an instant turn-off for many. However, for the thrill seeker and activity-fiend, there's a mound of mountain biking routes along mountains, beautiful lakes, and countryside spots that draw you in. The food scene in Vancouver is also extremely diverse and has a little something for every taste.
Melbourne
Melbourne has quickly become a top-runner in terms of an all-around package with a great mix of happy and fun people, diverse neighbourhoods, and street art that catches the eye. Due to the number of independent coffee shops, Melbourne is particularly proud of its coffee culture, and the residents commit to smaller, independent coffee stores and brands. Another great plus for Melbourne is the markets you can visit for a great range of street foods and vendors.
Montreal
Montreal provides an extremely unique mix of European and North American cuisine, architecture, and culture. For people looking to seek out older, quaint streets and buildings that can take you back centuries, Montreal provides a complete package of great culture, food, and drinks while being a relatively cheap place to live.
Zurich
Zurich's picture-perfect streets, gorgeous lakes, and closeness to the Swiss Alps make it a nature lover's ideal destination. Zurich, known for its reliable public transportation, high-quality education, and booming economy, provides an ideal mix between urban conveniences and natural beauty.
Tokyo
Tokyo, being one of the world's most populous cities, brings a host of wholesome features and innovations that catch the eye of both residents and tourists. Tokyo offers a unique urban experience with its cutting-edge technology, rich cultural history, and culinary scene that extends from street cuisine to top-rated restaurants.
Buenos Aires
While many know Buenos Aires to offer a fantastic music and dancing scene, there's also a fantastic pairing with delicious Latin cuisine, which makes for a culturally enriching experience. Living costs are extremely low, which is another great benefit among plenty of opportunities to practice the tango.
Barcelona
The Catalonian region of Spain offers a fantastic range of food, nightlife, and immense architecture. Barcelona provides a wonderful blend of an enriching and proud culture while being able to offer picturesque beaches and locations in the heart of the Mediterranean.
Wellington, New Zealand
Wellington, which offers a laid-back lifestyle along with a thriving arts and culinary scene, is tucked away between hills and a beautiful harbour. Known for its creative vibe and commitment to green initiatives, this small yet robust capital provides both a warm and inclusive atmosphere.
Edinburgh
The Scottish capital of Edinburgh is bustling with an extremely rich and interesting history. The castle is one of the most iconic around, and the wildlife surrounding it gives it a sense of peace and beauty all in one. A huge positive of the Scottish capital is the access to the Scottish Highlands, alongside an abundance of picturesque lakes and mountains within close proximity. The nightlife is bouncing too with many top-rated restaurants and bars.
Nottingham
With an incredibly rich history, Nottingham is host to a lot of the countryside and is within close proximity of castles, wildlife preserves, and an unmissable nightlife scene. The city center is packed with high-quality restaurants, bars and activities. The tram system allows you to get from point A to B effortlessly and it's rather cheap to travel via public transport.
Copenhagen, Denmark: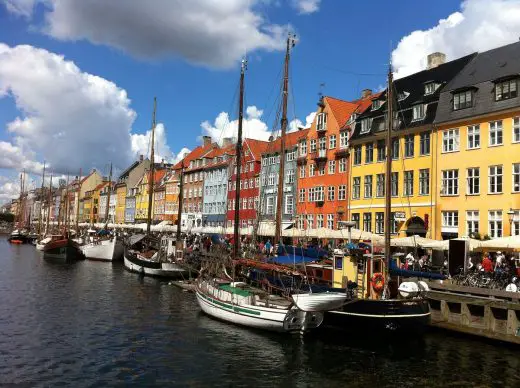 Whether you are drawn to the tranquility, the pulse of a busy city, or the richness of cultural experiences, these worldwide destinations offer a range of options for those seeking a place to call home. From the cozy lifestyle of Copenhagen to the innovative spirit of San Francisco, each city on this list presents a unique blend of opportunities, quality of life, and vibrant cultural scenes with a touch of beauty.
Comments on this guide to Top worldwide destinations to build your new home article are welcome.
Decking Articles
Backyards Posts
Where to Start When Designing a Backyard
Does Composite Decking Add Value To Your Home?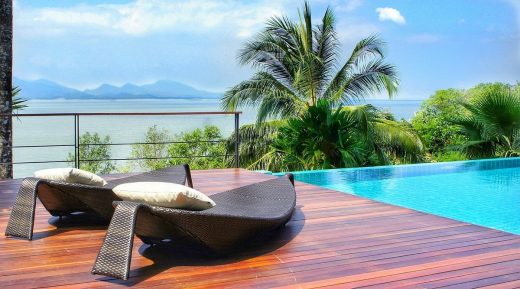 Backyard Deck Design Trends to Look for
Building Articles
Residential Architecture
Comments / photos for the Top worldwide destinations to build your new home advice page welcome