Top places to buy properties in Nova Scotia, Northeast Canada buildings, Canadian real estate
Where To Buy Properties In Nova Scotia
23 May 2021
Nova Scotia is one of the hidden gems of Canada. Unlike the capital and the rest of the big metro areas, Nova Scotia doesn't suffer from nightmarish traffic jams, skyrocketing rent prices, and overall stressful existence associated with big cities. On the contrary — most places in Nova Scotia offer peace, tranquility, and reasonable living expenses. Here are some of the best places to buy property in this part of Canada.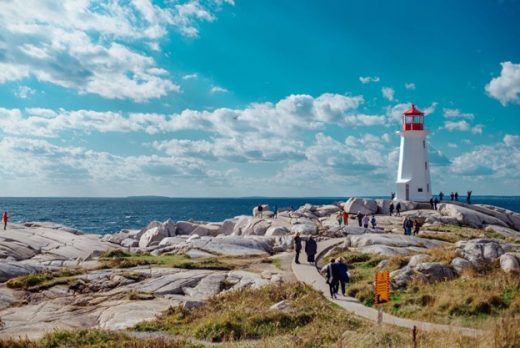 Lunenburg, Nova Scotia
There's no better candidate to start our list with than the dreamy town of Lunenburg, Nova Scotia. Designated a UNESCO heritage site, Lunenburg is rich with history that spans all the way back to the 18th century. However, there are other reasons why one would decide to ditch the big city lifestyle for a small township like this one, and it's not all about history.
What sets Lunenburg apart from other similar places in Nova Scotia is the scenery. Hidden in a gulf right on the coast of the Atlantic, Lunenburg is a picture-perfect town that you'd find in your average Hallmark feel-good flick. Walking down one of Lunenberg's main streets reveals endless rows of colorful houses that give this place a very special vibe.
With the coast so close to the town center, taking a walk on the beach is never a chore. Property prices in this fairy tale town are more than reasonable considering what you're getting in return. That being said, Lunenburg isn't an industrial town. Most work opportunities are related to the hospitality industry, retail and similar. This location is best suited for those who work remotely and aren't required to be in proximity to their employer. If you're looking for a quiet little town that has a unique vibe, Lunenburg is a great place to begin your search.
Halifax
Despite being one of the smallest provinces in Canada, Nova Scotia boasts a thriving city of Halifax which is also its capital. Although it's an urban area, Halifax is a far cry from the fast-paced Toronto or Montreal in terms of big city cred. Yet, Halifax strikes the perfect balance between budding city life and small-town aesthetic.
Unlike other provincial capitals of Canada, Halifax has a population of 400,000 that is steadily growing. It's not a hot immigration destination like some other places in the country, which means that its inhabitants get to enjoy a less crowded city experience. All that said, Halifax has all the traits of a major city. It's the cultural center of the entire province, packed with theaters, vibrant art galleries, and museums.
Then there are the numerous restaurants that offer anything from delicious Nova Scotia comfort foods to proper fine dining. The climate of the city is perfect for those who like more consistent weather all throughout the year. There are few extremes in Halifax as far as weather goes.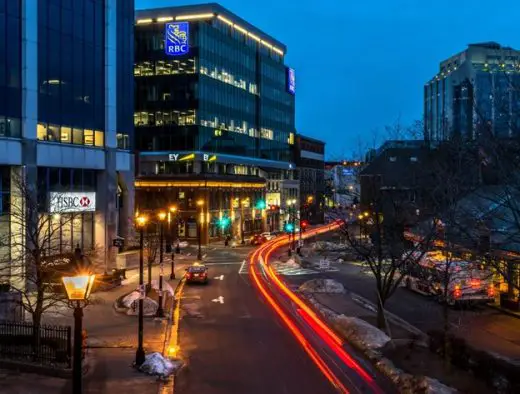 Properties in Halifax offer a variety of choices. You can find picture-perfect middle-class suburban properties as well as Halifax waterfront homes for sale. The best thing is, both are reasonably priced. Truth be told, Halifax is on the expensive side for the East Coast of Canada, but it has nothing on major metro areas in terms of price. You can still find yourself in a comfortable home in Halifax without overspending.
Employment options in this city are numerous. It's a place that is alive with manufacturing, service industries, retail, IT, and more. Being the financial hub of the entire province means that Halifax is also a great place to start a business of your own or invest in existing businesses.
Sydney, The Former Capital of Cape Breton Island Colony
Once a thriving industrial city, Sydney has changed a lot over the years. For one, it's no longer regarded as a city but a community. Residents of Sydney used to be mainly employed by the local steel industry. However, these days the steel is gone, and it has been replaced by tourism. Sydney is no longer known as an industrial center of Nova Scotia.
The steel mills were replaced by a modern port that is now used for local nautical projects as well as tourism. Namely, most of the cruiser ships that sail through these parts of the Atlantic usually stop for a few days in the port of Sydney. The influx of tourists has begun to reverse the rapid emigration and aging of Sydney's population.
This change of pace is placing Sydney on the map of places in Nova Scotia that are becoming more and more attractive to live in. Properties in and around Sydney are some of the cheapest in the entire province, although many are expecting this to change in the near future. The current demographic landscape is morphing thanks to a local university that is seeing an increasing number of students each year.
What is Sydney like for a living? The newly spiked interest in this part of Nova Scotia has caused a resurgence of culture and business in the entire Cape Breton Island area. Sydney, in particular, has become a hotspot of modern art and theater. In many ways, Sydney is becoming a true university town with all of the perks that come with this change.
Despite an increasing demand for rental properties, Sydney is still very affordable in terms of property prices. You can find 3-4 bedroom houses anywhere from $100,000 to $300,000 depending on location.
The economy of the Cape Breton area is still one of its biggest drawbacks. Sydney and the surrounding area currently stagnating as far as business opportunities go. The good news is that this is changing as well. More and more investors are recognizing the potential this thriving community has, which is attracting capital in key areas. That being said, Sydney is currently best experienced if you have a stable remote job that allows you to work from home.
Chester, Nova Scotia
Chester is the complete opposite of Sydney in just about every way. This scenic town is packed with higher-end properties as it is a known vacation destination for many higher-class Canadians. The weather here is relatively mild, making Chester a great place for those who enjoy the outdoors.
Being a community with several centuries of dynamic history and tradition, Chester offers a number of cultural attractions. It's a local art hub and a place that cherishes its lore. Those who choose to move to Chester do so for the tight-knit community, an easy-going lifestyle, and smooth infrastructure. This community is the perfect slice of Nova Scotia. So much so that those who visit usually leave already planning a return trip.
As far as properties go, Chester isn't as cheap as Sydney, but you can still find great properties at a reasonable price. Of course, being a more prestigious destination, Chester is also packed with high-end properties that can turn this Atlantic shore gem into a proper luxury retreat.
The business and economy of Chester are surprisingly diverse for a community of this size. There is a very strong entrepreneurial presence in this area with thriving small businesses and growing industries. If you move to Chester, you can also count on great healthcare in general, good infrastructure, and overall decent municipal organization.
Why Nova Scotia?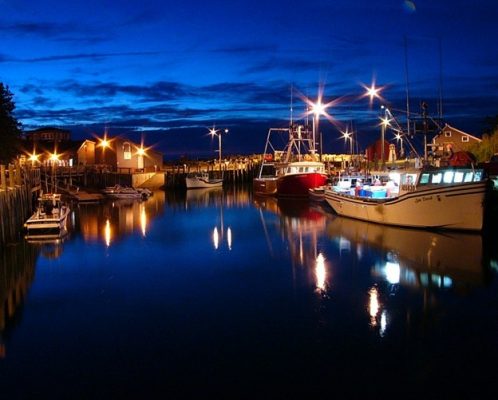 Nova Scotia differs from the rest of Canada in more ways than one. While most other provinces have a rapidly rising population that is focusing in and around large metro areas, Nova Scotia takes things slowly. Life here is simpler and devoid of stresses associated with large cities. Nature alone is a good enough reason to move to any of the places we've listed above. Even Halifax, a city of its own, is surrounded by incredible nature.
Needless to say, smaller communities and awesome nature mean better air, less air and light pollution, easier going lifestyle, and generally better quality of life. Those who decide to move to Nova Scotia will find lower property prices and much lower rent prices compared to the rest of the country. With the ocean accessible in an hour tops, you can live anywhere in NS and enjoy a stroll along the beach in no time.
The only reason not to move to Nova Scotia is the scarcity of high-paying jobs. If you're the type who's looking to build their career, reaching new levels every year, you're far better off in one of the major cities. That isn't to say that Nova Scotia is completely devoid of high-paying jobs and industry-leading positions, but they are much rarer.
Is It Worth To Buy Property In Nova Scotia?
The answer is yes. Nova Scotia is predicted to be the next immigration hub in years to come. As prices keep rising in the big cities, it is only a matter of time before people start looking towards the east for cheaper living costs and a healthier lifestyle.
It's a good idea to already own properties in Nova Scotia when that happens. The current selection of properties is packed with great opportunities in terms of finding a comfortable place to live, but also in terms of investing in your future.
Comments on this Places To Buy Properties In Nova Scotia article are welcome.
Canadian Property
Canadian Property Designs – architectural selection below:
Canada Architecture Design – chronological list
Fredericton Performing Arts Centre, New Brunswick
Design: Diamond Schmitt Architects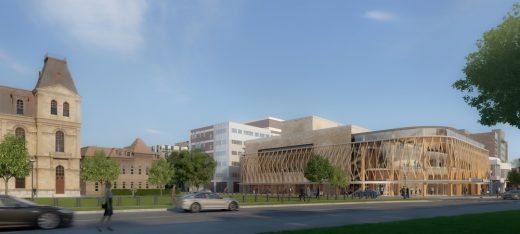 image courtesy of architects
Fredericton Performing Arts Centre, New Brunswick
New Central Library, Alberta
Architects: Snøhetta and DIALOG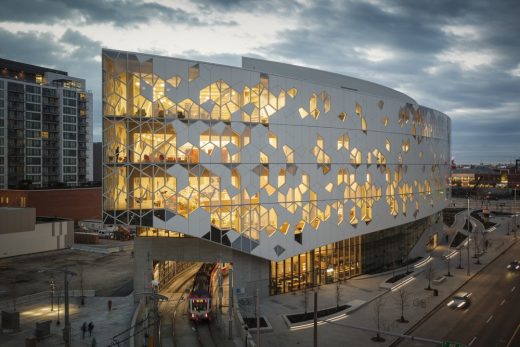 photography © Michael Grimm
New Central Library in Calgary
Buildings
Residential Architecture
Comments / photos for the Top Places To Buy Properties In Nova Scotia page welcome