Top Interior Designers to Follow On Instagram Guide, Social media tips, Online internet advice
Top Interior Designers to Follow On Instagram
20 Mar 2021
Top Interior Designers to Follow On Instagram to Take Your Home Décor to the Next Level
When you are passionate about interior design, it becomes your way of life. You keep watching home-renovation shows on television, you are having a minimum of seven Pinterest boards that are devoted to creative inspiration to design your dream living room, and your email is flooded with newsletters from Shelter Magazine, focusing on home décor and interior design. However, we cannot undermine the role of some of the top Instagram interior designers who are constantly keeping us entertained and inspired.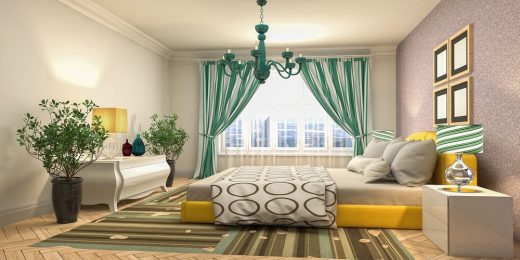 Top Interior Designers to Follow On Instagram Guide
According to the US News, everybody wants to live in a beautiful home. However, in the era of social media, the term 'good' has a whole new significance and meaning. It is no longer restricted to merely identifying the perfect color scheme or flaunting a lovely couch. Today, you are looking for a home that is photogenic so that when on game night, you are taking pictures of your family, your living room should look mind-blowing and steal the attention of everybody on Instagram.
Instagram provides endless design inspiration, new ideas, and visual stimulation. The platform is abuzz with some of the top interior designers for keeping you abreast of the most popular and the latest home decorating trends. Instagram home décor accounts serve to satiate your hunger for interior design.
You get expert tips from world-class interior designers and home décor specialists on the latest furnishings, décor, colors, furniture, and architecture. Instagram is a top-class visual platform and is surely eye candy for people who have a passion for interior designing & home décor. In this context, you may buy Instagram likes and comments from a well-known digital marketing company to give an instant boost to your follower count.
Here are some of the top interior designers on Instagram, who are phenomenally popular and successful on Instagram because of their innovative, out-of-the-box designs, and inspiring designs.
Elisabeth Heier, @elisabeth_heier
Elisabeth Heier's Instagram account is full of clutter-free shelves, clean lines, white linens, and Scandinavian furniture. She has a fascination for playing with light in all her pictures that help to give her designs a nice and unique angle even though the pictures feature something ordinary and simple like a bathtub or a lamp.
Emily Henderson, @em_henderson
Emily Henderson boasts of over 800k Instagram followers and can easily be considered as one of the top interior design experts to follow. You will find her page even more enticing if you have an appreciation for a balanced blend of modern and retro. The HGTV celebrity, stylist, and author also has her blog and is hugely committed to vintage-look homes.
Kelly Wearstler, @kellywearstler
Kelly Wearstler is an outstanding architect and interior designer. She is great for creating spaces and products meant for both commercial and residential locations, however, her interior designs are multi-layered, unique, and provocative on most occasions. On her Instagram account, interior designer Kelly Wearstler is very much in the habit of playing with form, color, and texture for creating the type of spaces and designs you will not come across anywhere else. Her account features not just staged rooms but also abstract designs, patterns, and her own portraits. Hence, it is a comprehensive source of design inspiration for home-décor aficionados and all kinds of artists.
Benjamin Vandiver, @benjaminvandiver
Benjamin Vandiver is a Nashville-based interior designer, who is known for creating spaces that are so sophisticated and stylish that they will leave you mesmerized. He creates a magical blend of vintage vibes with classic styles and a contemporary and fresh take. Critics feel that his interior design style is just like ice cream. You will find it quite difficult to choose a favorite flavor since all ice creams are delicious.
Sarah Sherman Samuel, @sarahshermansamuel
Sarah Sherman Samuel is a fabulous Los-Angeles-based interior designer. Her Instagram posts are all about highlighting cool spaces and moments from her personal life. She has an impressive fan base of over 250k fans and followers. Her immense popularity is because of her sleek, clean design approach and style. She has a passion for creamy tones and milky whites, which she enjoys contrasting with warm woods. However, often she uses unanticipated pops of primary shades. If you are aspiring to live in a contemporary-magazine home, you will get all the tips and design inspiration by following this interior design account on Instagram.
Joanna Lavén | @joannalaven
Joanna Lavén could be a great design inspiration if you have a fascination for modernist, bold interior-scapes that are truly worthy of a sophisticated and plush art gallery. The highly creative and talented interior designers are known for setting a foundation using airy, clean palettes through geometric shapes and rich textures, where all furniture pieces are statement pieces. She provides design inspiration to people who are passionate about home décor and interior designing. Besides curating inspiration, Joanna posts a picture of her fascinating work.
Top Interior Designers to Follow On Instagram Conclusion
We know that for home décor enthusiasts, there is always some scope for sprucing up. As you are reinventing yourselves constantly, your homes also deserve to get a fresh new look now and then, even though it could be slight tweaks like rearranging the furniture or getting new cushions to replace the old ones. There could be no better destination to head for beautiful interior design ideas than the feeds of the above-mentioned awe-inspiring interior designers on Instagram.
Comments on this guide to Top interior designers to follow on instagram article are welcome.
Building
Residential Architecture Articles
Instagram
Instagram Posts
Instagram as Perfect Social Networking Platform
Should Real Estate Agents Buy Instagram Followers in the UK
Should architects buy instagram followers
Comments / photos for the Top interior designers to follow on instagram advice page welcome