Top Eco-Friendly U.S. States to Buy Your Next Property guide, USA real estate tips, American online homes advice
Top Eco-Friendly U.S. States to Buy Property In
Feb 17, 2021
Top Eco-Friendly U.S. States to Buy Your Next Property In
Looking for a change of pace? Well, it's completely valid to feel this way after surviving 2020. It's safe to say we all need and deserve a change in scenery if only to gain a fresh perspective in life, and to gather our bearings before setting ourselves to face whatever the next few years have in store for us.
If you've ever thought about buying or building a second home in a different state, now might be the best time to do it. Interest rates are attractive, and let's face it — we've all got a serious case of wanderlust at this point, so it would be nice to have a second home to visit when things get too tedious or monotonous with the pandemic still keeping most of us indoors.
Alternatively, you can just pack everything up and get a fresh start somewhere new. If you are down for this but just aren't sure where to go, here are our top recommendations for the most eco-friendly states in the U.S. where it might be worthwhile to move to — or at least have a second home in:
Vermont
Whites Beach, Vermont, USA: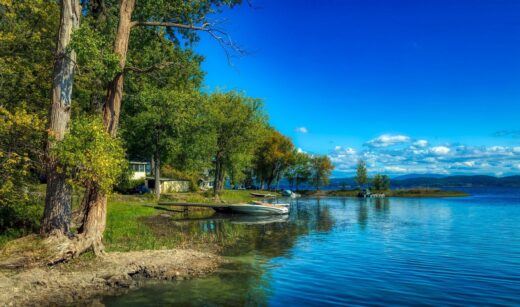 Nearly all of the energy generated in Vermont comes from renewable sources. That's the dream, isn't it? Their shift to renewable energy is so impressive that employment in the solar panel installation industry is higher by 19% compared to the national average. And solar is not even the main power source in the state, as the bulk of their renewables comes from hydroelectricity.
Florida
Some areas like Florida are perfect for solar. Florida may not be that high on most lists of eco-friendliest U.S. states, but that shouldn't deter you from taking part in its sustainability revolution. After all, wouldn't it feel nice to be an agent of change in a place where you could really make a difference? It has now become very easy to access solar power sources in Florida. There are companies that offer end-to-end services, from procuring the panels all the way to setting them up, and even taking care of maintenance work for you.
Hawaii
If you're all about that literal breath of fresh air, then it might be time to fulfill your fantasies of moving to the Aloha State. Not only is the air in Hawaii pure and clean — but on some days, 60% of the energy produced and consumed in the state comes from renewables.
Washington
Almost a quarter of Washington's working population are engaged in green jobs, so you can just imagine how big of role sustainability plays in this state on a daily basis. The Grand Coulee Dam, which finds its home in Washington, is the largest hydroelectric plant in the U.S. and is responsible for generating about a quarter of the national average, in terms of hydroelectric power generation.
Oregon
Oregon has been making leaps and strides in terms of sustainability. In 2016, it mandated local companies to stop paying for cross-border coal by the year 2030. It is also one of the very few U.S. states that have legitimate targets for reducing vehicle miles. This state truly incentivizes people who are willing to ditch their cars for more sustainable ways of travel, such as cycling or going on foot.
Connecticut
Political will is the root of all successful green initiatives, and Connecticut has time and again been recognized for having the strongest policies in terms of energy efficiency. Like Hawaii, you can breathe some of the freshest air you will breathe in this state, too!
Massachusetts
Disability access is another major concern, especially if you're planning to relocate with your older folks. Luckily, the beautiful state of Massachusetts provides the best living experience for people with disabilities and older people. Health insurance coverage for PWDs (people with disabilities) is impressive in this state, making it a highly livable state for people from all walks of life.
So, what are you waiting for? This might be a once-in-a-lifetime opportunity for you to move away or invest in another home away from home. Now that you've got recommendations for the best locations, the only question you have to answer is: are you ready to make the move?
Comments on this guide to Top eco-friendly U.S. States to buy property in Tips article are welcome.
American Houses
America Architecture News – latest building updates
Residential Architecture USA – selection:
Gloucester House, Fore Store, Virginia
Design: ARCHITECTUREFIRM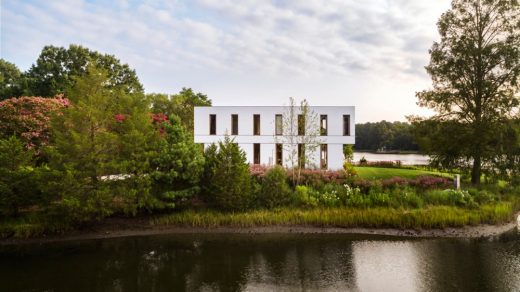 photo : James Ewing / JBSA
Gloucester House, Fore Store Virginia
Lantern House, Austin, Texas
Design: Dick Clark + Associates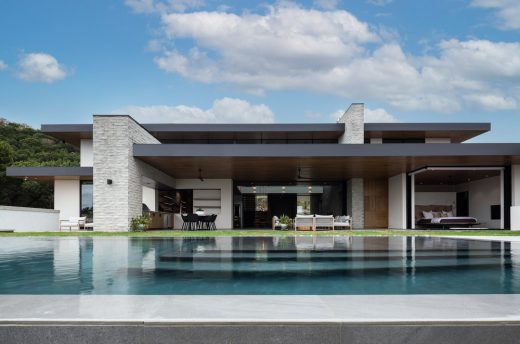 photo : Jake Holt
Lantern House, Austin, Texas
Home Articles
Residential Architecture
House Designs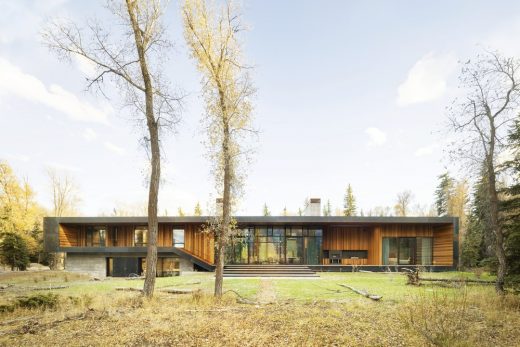 photo : Matthew Millman
Comments / photos for the Top eco-friendly U.S. States to buy property in advice page welcome