Top 10 safety tips for working at heights guide, PPE construction site workers advice, Building H&S
Top 10 safety tips for working at heights
This article was sent to us by
Muhammad Husnain – [email protected]
for ehsafety.com.au
but failed to complete the deal
we encourage you to take a note of these emails
and don't work with these people
trust is so important in business
Muhammad Husnain is unprofessional and disresepctful, do not do business with this person.
11 Aug 2023
Several industries, such as telecommunication, construction, maintenance, or cleaning of windows, require regular working at heights. It poses significant risks that could lead to severe injuries or fatalities if proper safety precautions aren't followed.
Whether you are a professional or a novice in an industry that requires regular working at heights, strict adherence to safety guidelines is necessary. It not just ensures your safety but also the security of your colleagues.
In persuasion, we have curated the essential safety tips you must adhere to when working at heights to ensure your and your colleagues' well-being.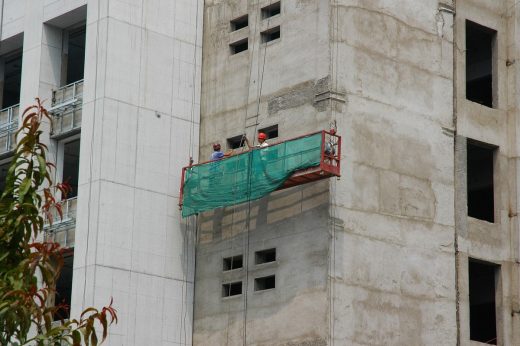 10 essential safety tips when working at heights
Undergo proper training
It is a prerequisite to undergo comprehensive training from certified professionals before engaging in any task at heights. Training should cover different aspects, including technical, correct usage of equipment, fall protection system, and emergency procedures. Additionally, it is crucial to undergo regular refresher courses to stay updated with the latest height safety industry standards.
Wear necessary PPE
Whatever necessary personal proactive equipment (PPE), including helmets, safety harnesses, gloves, eye protection, anti-slip footwear, etc., the task at height demands must be worn. Check PPE for fittings and inspect it for present condition before every usage. Ensure to replace any damaged or ill-fitted PPE immediately.
Secure tools and materials 
Ensure to properly secure different tools and materials necessary to prevent them from falling. You can use ropes, holsters, or tool lanyards to have needed tools within reach. Moreover, the aim is to prevent tools and materials from falling on the workers below.
Select and use ladders carefully.
Always choose the right size, style, and top-notch quality ladder for the desired task. Ensure to set it up on a stable surface while maintaining the three contact points when climbing up the ladder. Also, ensure to follow adequate angle guidelines.
Conduct a thorough risk assessment.
Before starting the task at the height, conduct a comprehensive risk assessment of the task and the working environment. Some of the potential hazards to the task and the work environment include:
Uneven surfaces,
Overhead obstacles,
Adverse weather conditions
Moreover, identifying potential risks helps you develop a risk management plan highlighting preventive measures, emergency procedures, evacuation routes, etc.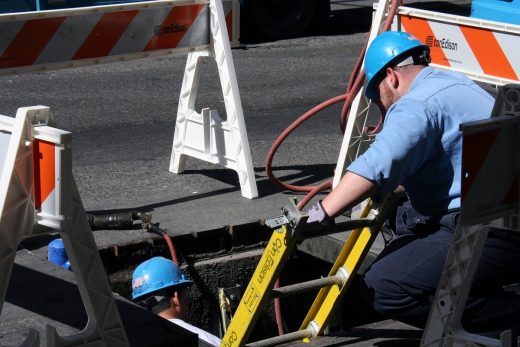 Make use of fall preventive measures.
When working at heights, it is of utmost importance to use different fall preventive measures, including guardrails, safety nets, work platforms, etc., to prevent falls. Ensure guardrails are placed on elevated work surfaces and use safety nets to catch falling objects or workers.
Implement fall arrest systems.
If fall preventive measures aren't sufficient for your specific task at height or in that specific working environment, ensure utilizing fall arrest systems. Some fall arrest systems include harnesses, anchor points, and lanyards. However, while implementing a fall arrest system, anchor points ensure they are secure and capable of supporting the intended load.
Keep in mind the weather conditions.
No matter how prepared you are, different weather extremities, such as wind, snow, or rain, can significantly increase the risks associated with working at heights. It possesses a range of risks, such as strong winds that can destabilize platforms or scaffolding.
So, it is advisable to be vigilant about weather conditions. If adverse weather is forecasted, postponing the work is way better than ending everyone's lives.
Communicate and collaborate 
It is of utmost importance to stay collaborated and communicated to coordinate tasks and, thereby, to respond actively and effectively to any sort of emergency.
So, ensure clear, noise-free communication and collaboration with colleagues and supervisors. You may use different communication tools such as radios, hand signals, or others to stay well connected.
Stay hydrated and take breaks.
Working at heights is both mentally and physically tiring. So, it is essential to take frequent breaks and stay hydrated. Not doing so can lead to fatigue, impairing decision-making, and concentration abilities. Therefore, the chances of accidents, injuries, or even fatalities are significantly increased.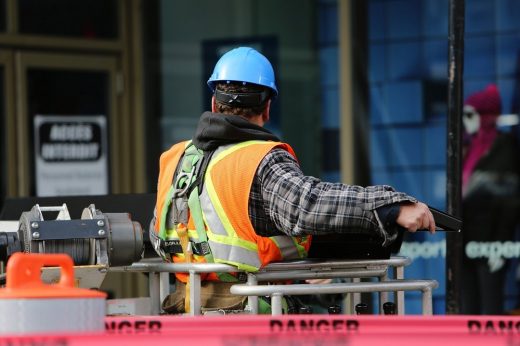 Top 10 safety tips for working at heights Endnote
Though working at heights poses a range of risks, if you remain vigilant, proactive, and well-prepared, these risks can be mitigated to a greater extent. And now, following the safety tips mentioned above, you can ensure your own and your colleagues' safety when working at heights.
Comments on this guide to the top 10 safety tips for working at heights for construction site workers article are welcome.
Accidents
Accidents
Common but avoidable workplace accidents
Common Types of Accidents on Construction Sites in UK
After a construction accident advice
Slip and fall accidents and emotional distress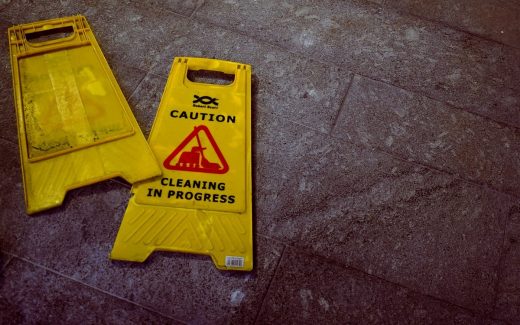 Law & Legal
Law Posts
Responsibilities of a Construction Lawyer
How to meet compliance with Local Law 97 NYC
Water damage from leaks: construction lawsuits
Residential Architecture
Comments / photos for the Top 10 safety tips for working at heights for Construction Site Workers page welcome