After a construction accident advice, Consult UK attorney guide, New York City worplace injury lawyer
After a Construction Accident – Don't Avoid These 4 Things
18 May 2023
The risk of sustaining injuries in construction sites is significantly higher than in any other industry. A recent report found that over 800,000 construction site employees suffer from serious work-related injuries every year. Despite being a dangerous profession, construction site workers have a right to a safe working environment. Construction accidents can happen in any city, and Manhattan – the home of skyscrapers and tall buildings, is no exception.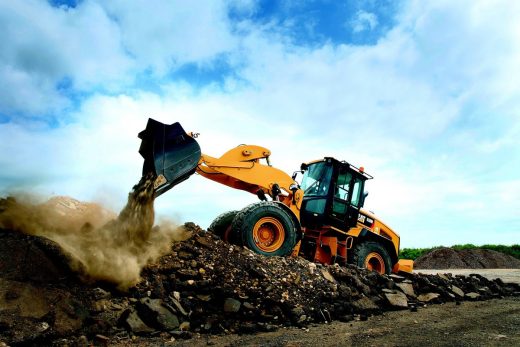 Noting the seriousness of these accidents, construction site employees should understand their legal rights if they sustain injuries at work. If you're a Manhattan construction worker who is a workplace accident victim, you must consult a Manhattan construction accident lawyer to discuss compensation options. Even then, a construction worker should consider these steps after a construction accident.
1. Seek medical attention
While first aid can calm minor construction accidents, serious injuries sustained from falls and electrocution require immediate medical attention. Some symptoms of injuries also manifest after several days or weeks. Regardless of the nature of your injuries, making immediate medical interventions is important for quick recovery.
Depending on the location of the construction site, calling 911 may be the best option. Paramedics will promptly assess the extent of your injuries and take you to the hospital. Treatment for construction injuries, especially falls, is lengthy and daunting. Besides long hospital stays, surgeries, physical therapy, and other types of rehabilitation may be recommended.
2. Notify your employer
You should then notify your employer after addressing immediate health issues. Most states have a specific timeframe or statute within which injured workers should report accidents and injuries sustained at work. Your employer may deny knowledge of any accident if you don't make a report within the given timeframe.
Notifying your employer is important for the following reasons:
It initiates your worker's compensation claims processing
Reporting makes your compensation claim appear valid to your employer, insurance company, and the court.
It helps employers to identify and upgrade workplace safety practices. According to OSHA standards, employers should improve workplace conditions after an accident. Notifying your employer prompts them to take the necessary steps to prevent future accidents.
Most construction site workers only notify their employers verbally. However, you should submit a written report and retain a copy. You should also be specific with the details, as the report can be used in claims processing.
3. Collect evidence
Gathering evidence is important for your claims processing. Therefore, you should collect all the evidence about the injuries and damages resulting from workplace accidents. Important information includes:
Pictures of the accident scene – while you should prioritize your health, taking photographs of the accident scene, if possible, is important. Photographs are specifically important if the accident was a result of employer negligence. You should also take pictures of your injuries and property damages.
Witness information – you should take the contact information of other employees present at the accident scene. However, you should leave the task of collecting accident details from witnesses to your attorney. Construction accident lawyers know how to interview witnesses and extract valuable information.
Medical records – keeping track of your medical details and expenses is also important for claims processing. Therefore, you should document all medical-related expenses and keep receipts.
Correspondence with employer – you should also have a record of employer correspondence. This should include notes of in-person and telephone conversations.
4. Consult a construction accident attorney
Victims of construction site accidents have a legal right to file claims to recover damages incurred. Therefore, you should consult a construction accident lawyer immediately. Your lawyer will review the aspects of your case and identify the available options for recovering damages. Your attorney will help you file for the following:
A worker's compensation claim – construction site owners and contractors should have a worker's compensation insurance policy for all their employees. Your lawyer will help you fill the Form-041, which establishes your eligibility for income and medical benefits.
Personal injury claim – victims can also sue their employers, equipment manufacturers, or other co-workers for work-related injuries. Your attorney will investigate the case to determine if third-party negligence contributed to the injuries.
Hiring an experienced attorney is a sure way of preserving the integrity of your compensation claim as you focus on recovery. Your lawyer will help in gathering all evidence and in negotiating for a fair settlement.
After a construction accident advice – The Bottom Line
Construction site workers are faced with all manner of dangers every day. Most employees suffer from work-related injuries, with some sustaining serious injuries that lead to permanent disabilities. If you or your loved one sustains these injuries, the tips mentioned above can come in handy.
Comments on this guide to After a construction accident advice article are welcome.
Construction Accidents
Construction Accident Posts
Understanding Liability in Construction Accidents
Common Types of Accidents on Construction Sites in UK
Common but avoidable workplace accidents
Electrical / Electronics Posts
Factors to Consider When Hiring an Electrician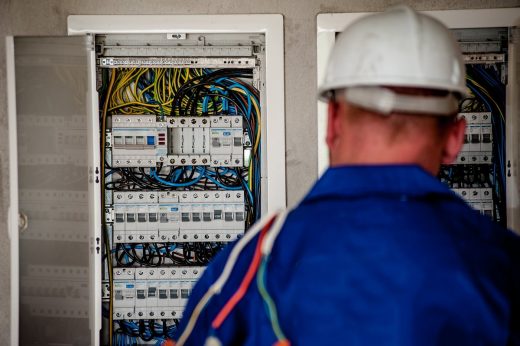 Buildings
Residential Architecture
Comments / photos for the After a construction accident advice advice page welcome