4 tips to put together the perfect game room, Home leisure design tips, Online eSports advice
Tips to put Together the Perfect Game Room Guide
23 Mar 2021
Whether you want a place where you can enjoy board game night with the family, or where your buddies can gather to watch the latest eSports tournaments, a game room can make a worthy addition to modern households. Having a room dedicated to indoor-entertainment not only makes it easier to have people over, but can also allow you and your family to have fun without having to take the car out of the garage or spend tons of money on an entertainment venue.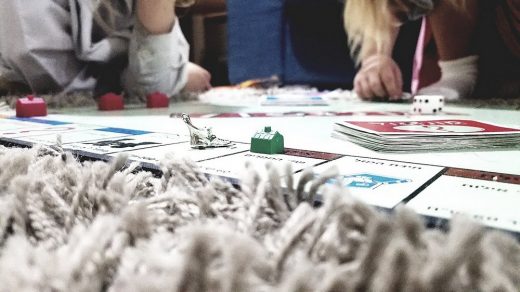 4 Tips to put Together the Perfect Game Room at Home
And while it doesn't take too much work to convert an empty room into a space dedicated to fun and games, putting together the perfect game room takes a bit more care. Here are some tips that can help you with that project.
1 – Stick to a theme
Few rooms call for a fun theme as much as a game room does. You can choose to decorate it after something specific like classic sci-fi movies, or you can just go for a broader mood like making it feel like a rustic bar or medieval cellar. Whatever idea attracts you, choosing one strong theme and executing on it is the bedrock of an excellent game room.
Themes not only make the room look inviting, but also helps mark it as a space separated from the rest of the house. This makes it easier to leave your worries at the door, and lose hours playing in the room, be it alone or with a group of friends.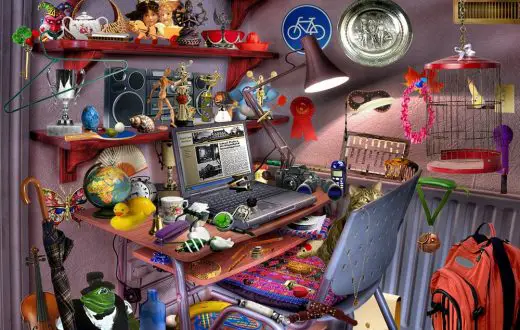 2 – Make it versatile
The best game rooms are multi-purpose, giving you and visitors plenty of fun options to engage with. If your family loves board games, it's a good idea to have a nice table and a board game shelf in the game room, but make sure there are other options available. TVs, arcade machines, computers, and game consoles can all provide plenty of entertainment without taking too much space in the room.
Options also allow you and your guests to get more done without leaving the room. Movies can be played on the videogame console, Tote Placepot bets can be placed on the computer while the day's race plays on the TV, and more. Even if you only end up using some of the options on the room once a year, you'll glad to have them there.
3 – Invest in creative lighting
It's hard to overstate the difference that a simple change in lighting color can do to a room. And these days, smart lamps that can change colors with the help of an app are getting ever more affordable. These combined with creative use of RGB LED strips can transform a game room literally in the blink of an eye.
From making the room look like a castle dungeon to giving it a colorful kid-friendly vibe, creative lighting is a great addition to your perfect game room.
4 – Get a good sound system
Once the theme is picked and implemented, and you got the perfect lighting set up, all that will be left to complete the room — besides your favorite games and good company, of course — will be a good sound system.
"Good" here is defined by what you're going to use it for. Hi-Fi speakers placed on the four corners of the room can make for an epic movie watching and gaming experience. If your goal is low-tech, sound can still play a big role in setting the mood and providing ambiance music, but you probably don't need to spend quite so much on premium equipment.
Comments on this Tips to put together the perfect game room article are welcome.
Games
Get huge payout from best casino games
Online Slot Gambling Games with VIVA99
Popular Online Browser Games in 2021
Home Articles
Residential Architecture
Comments / photos for the 4 tips to put together the perfect game room page welcome