Tips for growing your contractor business, Building construction firm, Limited company advice
Tips For Growing Your Own Contractor Business
15 Jul 2021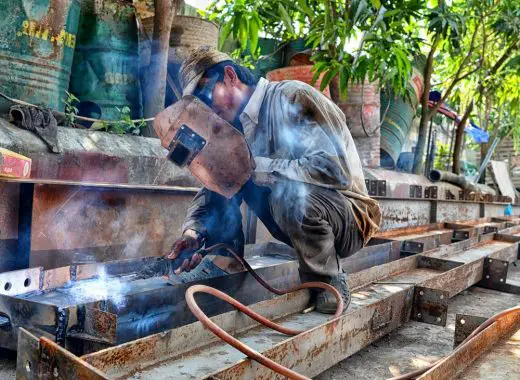 You need a certain skill set to run a business efficiently. You need to be decisive, organised and motivated to work – especially when you no longer have a boss telling you what to do.
A contractor is someone who provides a service or skill to companies for an agreed period. They are usually contracted for a set number of hours and can be self-employed or run their own limited company.
Independent contractors often attract their own clients and manage their own equipment and resources. They can accept or decline work, as well as having the flexibility of choosing their own hours.
Here are a few tips for growing your contractor business.
Tips For Growing Your Own Contractor Company
Make yourself available
While automating processes is efficient, some clients may need to speak to you about your contract and fee. Ensure your availability is stated clearly on the contract and keep your phone on during those hours. You don't have to be available 24/7, but you do need to provide some customer service.
Invest in good equipment
Equipment can make all the difference for a contractor. Make sure you have high-quality equipment available to you and a van to transport it around. Don't forget to get GAP insurance when buying a new vehicle as well – it's a worthwhile investment in the long run.
Step up your marketing game
A contractor needs clients, and marketing is the best way to attract new clients. An effective marketing campaign will help you to attract more profitable clients in the future and give your business an online identity. Set up a social media account and use it to showcase your most successful projects. You could even use this platform as a way for customers to get in touch with you as well. Just make sure your address, phone number and available hours are listed, and your business is searchable online.
Find a mentor
If you're just starting out, you may need a mentor to guide you through the trials and tribulations of self-employment. This person can be a family member or retired contractor in your network. They can teach you about financing, registered for self-employment and how to run a business.
Watch your finances
Many businesses and self-employed individuals go bankrupt because they can't cover costs or manage money. You need to pay close attention to your expenses and income to make sure you are earning enough money every month. You may have to favour more profitable projects over those that provide more job satisfaction and enjoyment. Keep a close eye on your books and factor in the costs of a project before you sign on the dotted line.
Think ahead regarding your mortgage
Lenders like continuous contracting history, so if you want to maximise your mortgage borrowing based on your hourly or daily rate, try not to have a gap of more than 2 weeks between contracts. However, if you have multiple contracts simultaneously, lenders will normally assess your income based on your annual accounts. Company director mortgages are flexible though and you could get a mortgage based on your company profit + director salary even if you have only 1 year trading history.
Being a contractor has its advantages and disadvantages – educate yourself, stay on top of paperwork and ask a mentor if you need help.
Comments on this Tips For Growing Your Contractor Business article are welcome.
Building Articles
Architecture Design
Comments / photos for the Growing Your Contractor Business page welcome