Here are roofing solutions you maybe didn't know about, Building Design Tips, Online Advice
Roofing Solutions You Maybe Didn't Know About
2 Jun 2021
Asphalt shingles are, without a doubt, the most popular roofing in the United States. But did you know that other roofing materials can actually outlast Asphalt? In fact, some of them can go as far as reducing your power bills, not to mention the incredible aesthetic benefit they'll give you at home.
Below is a list of some of the lesser-known roofing solutions that you seriously need to consider. These will improve the exterior appearance of your house and increase its overall value.
Let's get started.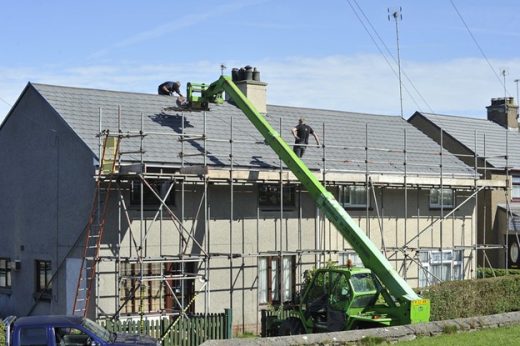 1.   Solar Shingles
Solar shingles are a two-in-one product. It serves the primary purpose of any roofing material and doubles up as a solar panel. In other words, the shingles give you the shed you need whilst generating energy to power your home.
Perhaps the biggest benefit of BiPV shingles is that the investment pays for itself. This roofing solution will start powering your home right from the day of installation. In the end, they will return the installation fee incurred and earn the homeowner profits.
That being said, the initial cost of acquiring and setting up BiPV roofing materials can be very costly.
Solar Shingles Pros
The roof can significantly reduce your energy bills. With options like Tesla solar roofs, you may be able to get rid of your energy bill altogether.
You may qualify for federal tax credits, which would lower the installation cost.
These materials have a long lifespan.
Solar Shingles Cons
The initial cost of setting up solar shingles is high.
2.   Metal Roofing
There are many reasons why you would want to choose metal roofing. For starters, they are very customizable. Metal roofs can be fabricated to look like traditional asphalt shingles or expensive clay tiles. This gives you the aesthetics you want with lightweight and recyclable roofing material.
Metal roofing is also a great option if you are interested in water harvesting. A galvanized metal roofing coated with a material like zinc will help you harvest high-quality water that's low in iron. The coating also protects your roof from rusting. Metal roofs are available in materials like aluminum, zinc, and lightweight steel. You can also get a copper metal roof but at an insane price tag.
Speaking of prices, installing metal roofs can be quite expensive. Prices could range from $8 to $16 per square foot, depending on several factors. For instance, zinc roofing costs can be influenced by the structure of your home. Prices are higher if your house has a complex design. Accessibility of the roof and your location may also affect the price.
Metal Roofing Pros
They are very durable. Some are even covered with 50-year+ warranties.
They can be fabricated into different designs and colors to give your home a unique look.
They are environmentally friendly.
They work great with different weather conditions, including snow, rain, and strong winds.
Metal Roofing Cons
Metal roofing can be quite expensive.
Heavy objects can damage the material.
3.   Clay Roof Tiles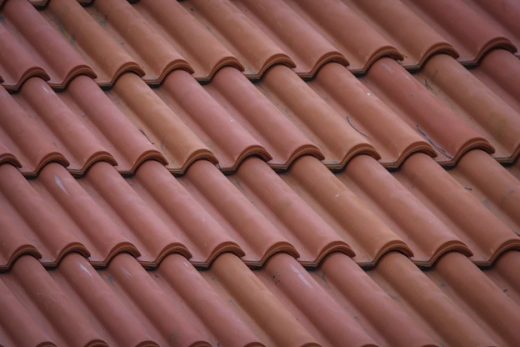 Clay tiles have traditionally been used in southern coastal regions because they perform well in areas with salt air. However, modern clay roof tiles have been refined to work in virtually all areas. They're extremely functional and deliver distinctive elegance to enhance any roof design. Clay roof tiles are currently available in three types; traditional clay tile, concrete tile, and fiber cement tile.
Concrete tiles are more affordable than genuine clay tiles. They come in different profiles to mimic clay tiles, but they are pretty heavy. Fiber cement tiles are designed from a blend of wood, clay, and concrete. This makes them lighter without compromising strength. Clay roof tiles are generally costly, but the final price tag depends on the specific roofing solution used.
Clay Roof Tiles Pros
They are incredibly durable.
The tiles can be recycled.
They are non-combustible
The roofs can reduce sunlight penetration depending on the tiles used.
Clay Roof Tiles Cons
They are quite heavy.
They break when walked on, which can complicate home improvements.
They are relatively expensive.
4.   Wood Shingles and Shakes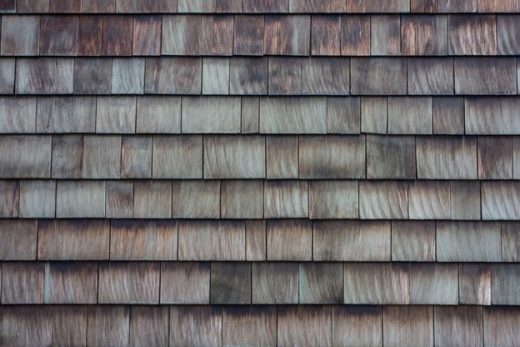 Wood roofing solutions are available in two main options; shingles and shakes. Shingles are designed using sewing machines, making them smoother and more consistent in appearance. Skates are usually hand-cut. They are thicker and rougher in texture. They are also the more expensive option.
Roofing shingles and shakes come from popular woods like cedar, cypress, pressure-treated pine, and redwood. They are an excellent solution when you want to give your home a natural rustic look. Sadly, they don't do well in places with lots of moisture. They are also not recommended in areas susceptible to wildfires.
Wood Shingles and Shakes Pros
Adds natural beauty to your house.
They are perfect for different architectural designs.
Wood Shingles and Shakes Cons
The appearance of the wood can deteriorate over time.
Repairing wood roofings can be expensive.
Some of these roofing solutions are more expensive than asphalt shingles, but they are very durable, so the cost balances out over time. Also, a roof like BiPV pays for itself.
Comments on this Here Are Some Roofing Solutions article are welcome.
Roofing Solutions
Roofing Posts
Long Island Roofing Contractor
What equipment do you need to start roofing business
Home renovation and roof replacement estimate tips
First Time Replacing Your Roof
Building Articles
Residential Architecture
Comments / photos for the Here Are Some Roofing Solutions You Maybe Didn't Even Know About page welcome