Quick Tips for Combining Living & Dining Areas, Property interior guide, Real Estate style advice
Quick Tips for Combining Living & Dining Areas
18 July 2020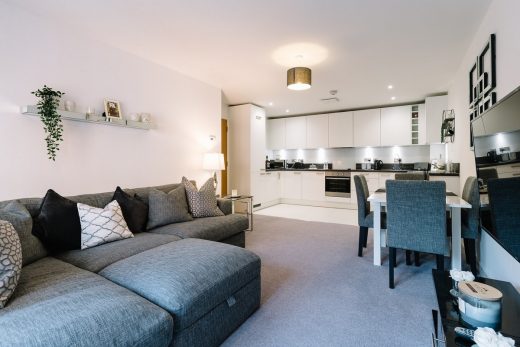 Quick Tips for Combining Living & Dining Areas the Seamless Way
With the increasing popularity of open-plan designs and reducing modern home size, combined living room-cum-dining area design is gaining attraction of home-owners. This layout is becoming a hot favorite among contemporary freaks due to the spacious appeal it provides.
Plus, it ensures minimal space wastage. However, to achieve a tonality and accord your living and dining areas décor a harmonious look, you need to pay attention to some smart tips by experts.
Tips for Combining Living & Dining Spaces
Here are the tips that will get you going.
Match the furniture Style
When selecting furniture for your living-cum-dining area, opt for sofas and dining table set of the same style. Even for upholstering prefer the same fabric. This will enable your living area and dining area to appear visually connected.
Also, you can try for a mix-match for upholstery. But remember that the color palette you choose should follow a peaceful synching with each other. The hues of sofas, armchairs, cushions, drapery, rug, or office chairs kept in the living area should synchronize with that of things in the dining area.
Introduce area rugs
Another effective way to combine living and dining area is by using carpets, floor mats, or rugs. Placing the same type of area rug under the sofa and dining table will help you segregate spaces while holding them together. It is a great styling tip for infusing a sense of continuity in two distinct areas.
Consider an L-shaped sofa
To define zones L-shaped sofas serve an excellent choice. They separate the living and dining areas humbly. Place an L-shaped sofa along one wall and dining table set along the opposite wall. Or place it in a back to back position, where one side of the sofa provides seating for the living room while the other one provides seating for the dining room. In either of the ways, you will be able to establish a seamless flow in the dining and living area zone.
Introduce it with a wall accent
To define living and dining room areas, opt for beautiful wall accents. This enables you to unite zones and create a visual effect that boasts a compelling look. It ties up areas together in a subtle yet elegant way. A variety of wall accent options are available in the market today which you can use to create a desirable effect.
Use decor with similar flooring and ceiling
Let your dining and living areas be tied together with similar flooring and ceiling design. Use a uniform ceiling design or pattern throughout the living and dining area. Also, reinforce the visual connection with the same flooring design. This will accord your room a neat look and make it appear aesthetically pleasing.
Combine Living & Dining Areas – Takeaway
If you have a compact room size these smart tricks will help you seamlessly connect dining and living areas. These tested tips introduce the visual connection between elements and provide your room décor a cohesive look. They bring out a sense of continuity and exude a harmonious appeal.
Comments on this Quick Tips for Combining Living & Dining Areas article are welcome.
Dining Rooms
Kitchens Posts
Different Types Of Dining Table Materials Guide
Thonet High Level Dining with Range 118 Chair
Make Your New Kitchen Tech Savvy
Residential Property Articles
Contemporary Property Articles – architectural selection below:
Shanghai Grand Opera House
Architects: Snøhetta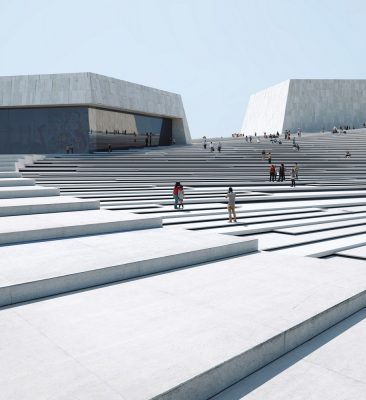 images © Mir and Snøhetta
Shanghai Grand Opera House
Comments / photos for the Quick Tips for Combining Living & Dining Areas Guide page welcome