Things To Look For When Hiring An Architecture Design Company Guide, Home Style Advice
Things To Look For When Hiring An Architecture Design Company
17 June 2020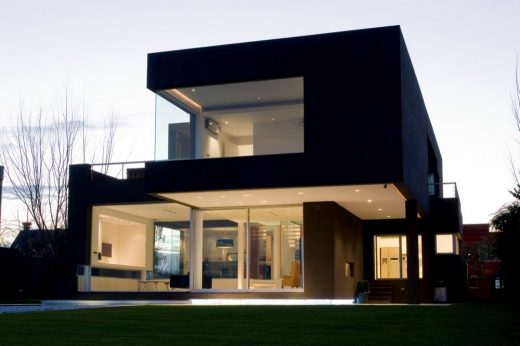 If you are starting a new construction or renovation project, then I bet you have a lot on your mind. No matter how many things at a time you have to think about, there is one pressing issue that you need to resolve as soon as possible. This is the one that's on the top of the importance list. Without resolving it, your project will never get anywhere, and you'll only keep dreaming about it.
Do you care to guess what I am talking about? Since you are here, I suppose you already have a pretty good idea about what that pressing issue is. Before doing anything else, you'll need to hire an architecture design company. If you aren't sure how significant these professionals are for any project, you should find out more about the importance of architectural design in general.
Things To Consider When Hiring An Architectural Company
When you finally decide to make that important step and get your project in motion by hiring these experts, you will have to think long and hard before making the hire. I don't need to explain why this is the most significant step. It's enough to say that you won't be satisfied with the outcome if you end up working with the wrong people.
As you might have already guessed, the trick is to find the right people. That doesn't just happen without any effort whatsoever. It requires some research and a lot of caution. You want what's best for your project, which is why you shouldn't settle for a company that won't do a good job. Let me share a few tips on what to look for in a firm like this, in order to be sure that the team will do a good job.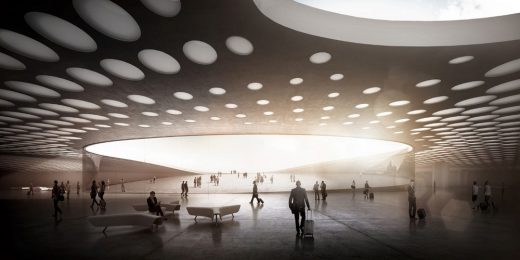 Ask For Qualifications And Experience
This is the first thing you will have to check when deciding on which company to partner up with. If a particular firm isn't qualified enough, there's no point in even going through with the interview. You can immediately scratch them off the list of your prospective companies. Would you really want unskilled architects to work on your project?
Similarly to this, every architecture design company needs to have a certain level of experience in order for you to be sure that your particular project will be successful. Before you hire anyone, you need to check how long they have been in business. You want a highly skilled and experienced team of professionals to work for you.
Check Previous Work
Would you really want to work with any architect before checking out their previous work? Do you think you could make the right decision without seeing what the people you are thinking of hiring have done in the past? I suppose that this goes without saying, but let me say it anyway. When you start negotiating with a particular firm, make sure to see the work they have done previously and check whether you like their style.
Portfolios will allow you to compare the work of several different firms. Every professional company will be happy to show you the work they have previously done. In addition to helping you choose the team to work for you, checking out the portfolios might give you some great ideas when it comes to your own project. You might even fall in love with some of the designs.
Watch How They Communicate
Communication is a key factor in any business whatsoever. If you cannot communicate your ideas, requests and concerns to the people you are working with, then any work you do won't be done successfully and effectively. There will be more failures than you can think of and this is something you definitely don't want to happen. In order for any project to be successful, you have to be able to communicate with the team that's working.
Here's more on the importance of communication in business: https://www.economicsdiscussion.net/management/communication/importance-of-communication-in-business/31477
Architectural design companies aren't an exception to this rule. You definitely want to be able to communicate effectively with the team that's working on your project. This is something that you will definitely be able to notice at the very beginning of your interview. If the people you are talking to don't take any of your ideas into consideration, that's a sign that you won't be able to communicate effectively.
Comments on this Things To Look For When Hiring An Architecture Design Company article are welcome.
Contemporary Architectural Designs
Porcelain Posts
Autonomous WorkPod Backyard Home Office
Porcelain slab applications and varieties
First Time Replacing Your Roof
Residential Property Articles
Maida Smiles Clinic, Sutherland Ave, Little Venice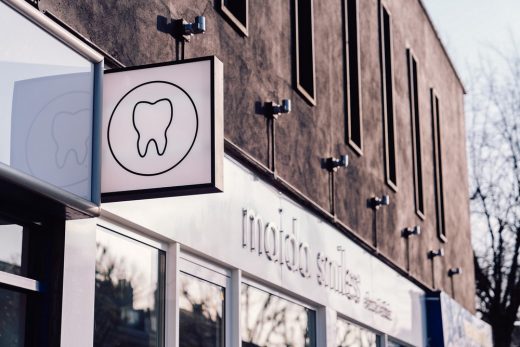 photos courtesy of article provider
Dental Clinic in West London
Comments / photos for the Things To Look For When Hiring An Architecture Design Company page welcome