Things to consider when getting a new modular building, Module property design tips, Online house advice
Consider when Getting a New Modular Building
13 Dec 2022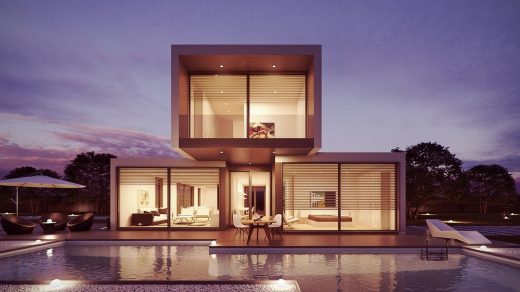 External Cladding
PF Modular offer a number of cladding options for your building. These can come with different materials and colours depending on your requirements. They can also be mounted horizontally, vertically or even diagonally. This ensures the external cladding is solid and sturdy and will last longer.
The traditional external cladding is plastic coated steel mounted to 9mm plywood. Though there are more options available, this article concentrates on two of the more popular ones – wooden cladding and brick slips. There are a number of factors to consider when choosing an exterior material for your building. Some of which include durability, cost, and the design you have in mind. We offer a number of standard and custom colours if you need more customization options. Wooden cladding is an attractive option.
Good Foundations
Planning the right foundation is important for any type of building. Without good foundations and proper support, you will run into serious problems. This could be something as small as doors sticking to the building or the walls not lining up properly. Your business might also sustain damages because of it. You might use an I-joist foundation if you're in a hurry and don't have the money or time to do a traditional foundation.
A traditional foundation is great for the long haul and is super-strong. One should first start by digging down 1.5 meters and then fill the hole with concrete. In the next step, they will either lay bricks or cover the surface with concrete, depending on whichever is preferred. This is a better option and is preferable to most builders. We're always around to offer advice. Buying groundwork on a project is an extra, but it's worth mentioning when we talk about the initial quote so that we can get in-depth with you.
Planning permission
The uses of portable buildings are extensive, which is why we always ask our customers if they need planning permission for it. The construction of a new building can be tough to go through. It's something that needs to be carefully planned in order for everything to work out. All buildings that remain in situ for over 28 days do require planning permission, even if they are small.
This is something that you would be required to do before the building is delivered. You, as a client, are responsible for applying for the planning permission. Modular buildings can be more complicated with regard to planning permissions and often require the input of various experts, such as building control during excavation.
However, don't let this put you off getting your building. We can offer an expert opinion on all the phases of construction and a free site visit to guide you through it. If you fail to apply and get planning permission granted before installing the building. Some of your neighbours can report your property to authorities, which can force you to relocate the building. Fortunately, this is not a problem for portable and modular properties as they can be moved easily.
How do we know that you're going to get your planning permission approved?
The local authority provides a cheap, initial survey service for you. For a small fee, they come out to your site to find out about the size of your plot and tell you about any possible planning issues. Before this, get in touch with the planning officer who will have expert knowledge of planning applications. You need to factor in that they can take between 8 and 12 weeks to be approved, so start early!
For more information about considerations before you order a portable or modular building, contact PF Modular today.
Comments on this Things To Consider When Getting A New Modular Building article are welcome.
Modular Buildings and Homes
Modular Posts
Prefabricated modules and modular construction
Temporary Buildings Planning Permission
Modular cabins: fast and affordable home
Five innovative applications for modular buildings
Building
Residential Architecture Articles
Axis Condos, Toronto, Ontario, Canada
Architect: IBI Group Inc.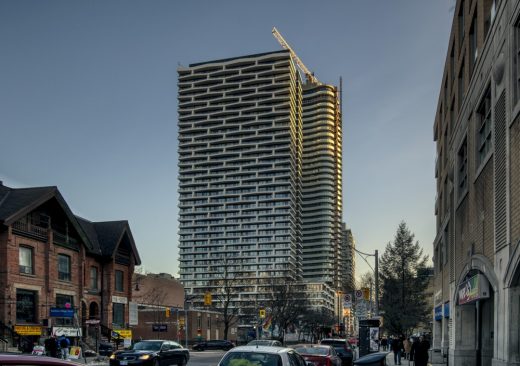 photo courtesy of architects studio
Axis Condos
Comments / photos for the Things To Consider When Getting A New Modular Building page welcome