Important areas to consider when choosing a warehouse guide, Storage building tips, Online property store advice
Important Areas to Consider When Choosing a Warehouse
23 Apr 2021
There may well come a point during the lifespan of your business when you decide that you need a warehouse. However, choosing one should not be an overnight decision.
It is one that you should take seriously, thinking about how it can make a significant impact on the success or failure of your company. If you are feeling a little bit overwhelmed by all of the possible choices that you have in front of you, here are just a few important areas to consider when making a selection.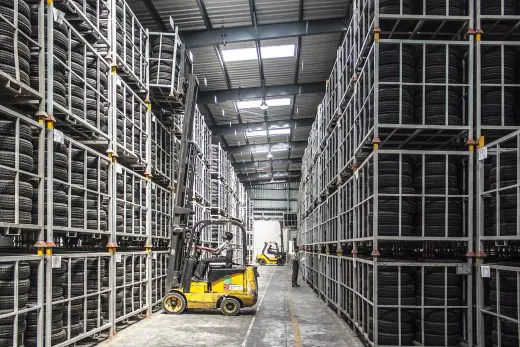 Important Areas to Consider When Selecting a Warehouse
Rental Costs
Obviously, one of the biggest costs of your warehouse is bound to be the regular rent that you have to cover. So, you should compare and contrast a few different sites. You need to weigh up your costs against the convenience of being located in a particular area. For example, it may help to be in a city center location for transportation reasons, but it is likely to cost you more money to be there.
Workforce Availability
You then need to think about the warehouse location in relation to the accessibility to your staff members. If there is a low availability of workers, this is likely to mean that your prices are driven up as a result of this. You also need to think about staff skills and where you are going to be able to access these. At the same time, you should bear in mind commuter distance. While you may have a very cheap warehouse rental location, if nobody can actually reach it easily, this is likely to put off potential members of staff.
Proximity to Transport
You also need to think about proximity to transport from the point of view of getting your stock out on the road. As well as the road network, you also need to think about your distance to shipping ports and airports if you are planning on sending out your goods on an international basis. Ultimately, you need to question every little detail before you commit to a certain warehouse location ahead of another.
Utility Costs
We have already mentioned how rent is likely to be a central concern of yours, but the same is true of your utility costs. Some larger buildings are bound to have higher costs down to the fact that they cost more to heat and use more electricity. However, if you do not need this large space, it will not be worth getting it. On the other hand, if you are running a rapidly expanding company, you may outgrow a smaller space too quickly. You also need to think about fitting all of your necessary equipment inside the space, such as that available from fluentconveyors.com.
Hopefully, these points of consideration will help you out when it comes to choosing a warehouse environment that is right for your business and ticks all the necessary boxes. In this way, you can run a warehouse that works well in tandem with the rest of your business.
Comments on this guide to Important areas to consider when choosing a warehouse article are welcome.
Warehouses
Warehouses Posts
Modern warehouse safety for logistics industry
11 Benefits of Warehousing in Logistics
Warehouse renovations: 6 tips for more efficient services
Things to Consider for Warehouse During a Busy Season
Building Articles
Residential Architecture
Comments / photos for the Important areas to consider when choosing a warehouse advice page welcome