The true cost of ac maintenance for your home, heating ventilation and air conditioning advice, home Air Conditioning
The True Cost of AC Maintenance for Your Home
29 Aug 2022
The price you pay for AC maintenance is determined by whether the technician performs simple routine maintenance and cleaning or if there are any bigger problems with your AC that require repair. It can cost anywhere from $30 to $300, depending on the type of maintenance, repairs, and location. However, the average cost is around $120. An AC system requires regular maintenance because some things can go wrong, and failing to act quickly can lead to more expensive problems.
AC systems have evolved over the years and are now an essential component of any home. A good AC system gives you a comfortable space to live. If you don't own one yet, you should consider looking for local companies that install AC systems. So, for example, if you live in Scarborough, CA, or anywhere in the Toronto area, seek air conditioner installation Scarborough-based professionals that offer outstanding and professional services and can help you keep up with the proper AC maintenance in the future.
Read on to find out the actual cost of AC maintenance for your home and which factors affect the price.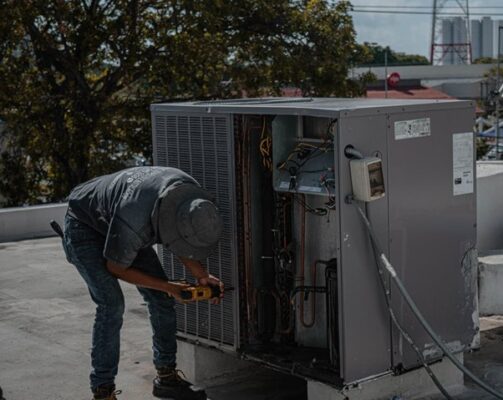 AC Maintenance Cost by Size
The size of your AC system is the most important factor that can influence the cost of your AC maintenance. The more complex and big the AC unit, the more you'll pay for repairing or replacement. Each type of AC unit requires its own set of parts to function. In addition, different units need different types of maintenance and cleaning.
The annual maintenance cost for a portable AC will range from $65 to $85, while the window AC costs anywhere between $65 to $150. The AC system maintenance for bigger homes will be more expensive since these units keep a larger floor plan at the right temperature. Your yearly AC unit maintenance cost for bigger units will range from $350 to $750. However, if the technician doesn't find anything wrong with the AC, the price may go down, but it may also go up if there are major flaws.
Cost of AC Maintenance by Task
AC repairs typically cost between $65 and $1,000. However, the total cost may vary greatly depending on the service provided. A simple maintenance service can range from $70 to $200. Depending on the issues, if the technician needs to recharge your AC refrigerant, you may be charged an additional $100 to $600.
The extra tasks may be suggested following the inspection of your AC and are probably necessary to improve its function and prevent issues. A professional air filter replacement should cost between $10 and $50. However, the price may vary depending on the air filter type. The drain line cleaning can cost between $75 – $200, while the price for cleaning the evaporator or condenser coil can go up to $400. For duct AC cleaning, the cost can vary between $350 – $1,000
Cost of AC Maintenance Plan by Frequency
You can choose between one-time visits and annual contracts with your company. A certified technician will visit your home for basic repairs once if you select one-time visits. If you have a contract, you'll have an arrangement with a specific company to visit your home three or four times a year for checks and maintenance.
One-time visits can vary between $60 and $200 and are enough for small AC units such as portable or window air conditioners. However, if you have larger units, it's better to have a contract since it provides a better value, with prices ranging from $100 to $350, depending on the visit frequency. A preventative maintenance package includes scheduled service reminders, priority service, and more. Aside from cleaning, the standard thorough inspection, and filter replacement, the visits usually include a refrigerant check and replacement, if needed.
Other Factors That Affect the Cost
As we mentioned, the size and type of your AC unit are the most crucial factor that can influence the cost of your AC maintenance. However, some other factors can affect the price, including:
The age of your AC unit
How you treat the AC unit
The ductwork's condition and type
The placement of your AC unit
Seasonality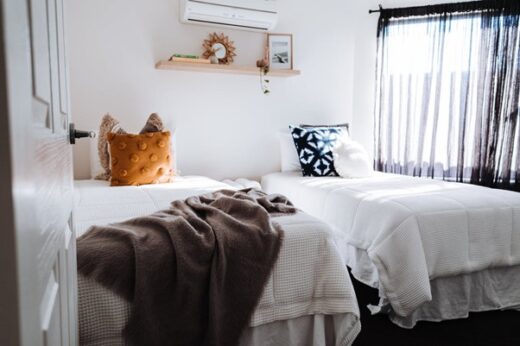 Wrapping Up
The AC has many parts, but the most important is to clean and replace the filter regularly. This should be done monthly or at least four times a year, depending on the air's amount of dirt and allergens. Now that you know the actual cost of AC maintenance, we suppose you'll agree that it's better to have regular maintenance to avoid major costs.
Comments on this The True Cost of AC Maintenance for Your Home article are welcome.
HVAC – Air Conditioners
Air Conditioners Posts
HVAC Systems in Modern Architecture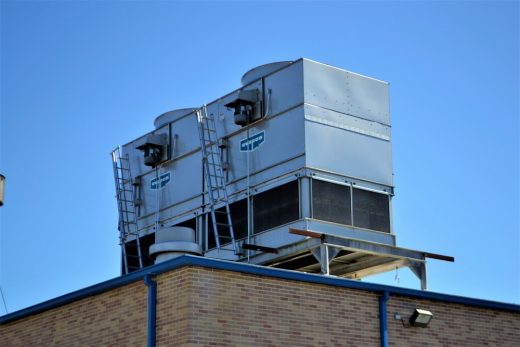 5 great advice from top rated HVAC contractor
Buildings
Residential Architecture Articles
Comments / photos for the The True Cost of AC Maintenance for Your Home page welcome