4 Ways Skirting Boards Can Enhance Your Interior Design Guide, Architecture Advice, Style Help
4 Ways Skirting Boards Can Enhance Your Interior Design
9 Dec 2020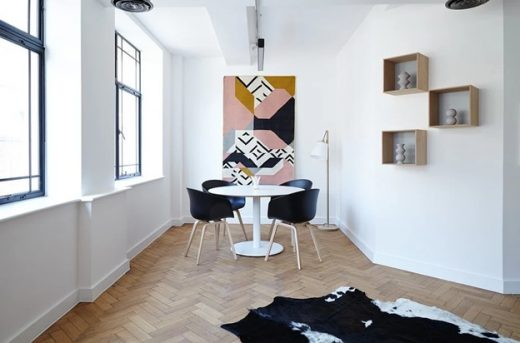 Skirting boards have been around for a long time. Back in the day, they were considered a necessity. These days, they are more of a personal design choice, but one that has a practical function to it.
That being said, skirting boards offer more value than simply protecting your walls from damage. Aside from the practical benefits, skirting boards also have an aesthetic value to them. Here are 4 ways skirting boards can enhance your interior design.
What Are Skirting Boards?
Skirting boards are used to hide the area where the floor meets the walls. The idea behind skirting boards dates back to the dawn of modern home building and was born out of necessity. In olden days, people used to clean their homes with mops that would often make a mess out of plaster walls. To remedy this, someone came up with skirting boards.
Skirting Boards Should Match the Space
Architecture and interior design are packed with all kinds of rules, some more over than others. It comes as no surprise that skirting boards are also subjected to a few of those rules. After all, these are a form of semi-decorative interior trim. One of the major rules would be to use skirting boards, or baseboards as they're called in the US, that match the space.
You should be able to read the room and get a feel for what kind of skirting board it needs. Smaller rooms with low ceilings will look rather ridiculous with tall skirting boards. On a similar note, using low skirting boards in a massive room feels inadequate.
That's one part of this 'rule'. The other is the idea that skirting boards and other decorative trim should match. This isn't to say that you have to use trim from the same brand or manufacturer, but rather to use trim that aesthetically fits together well enough.
Step Outside the Box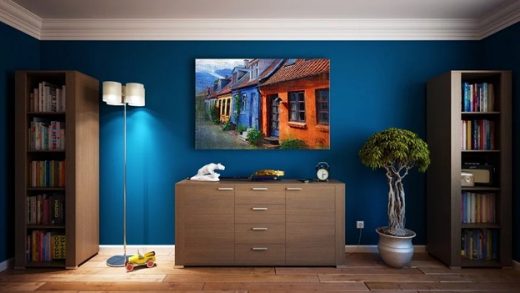 If you're looking for that one piece of interior design that can push the whole design to another level, skirting boards could be it. Once you decide to ditch the mainstream and step out of the box, you can do a lot with skirting boards.
One interesting idea is to layer skirting boards. Namely, using two different styles and sizes of skirting boards in a layered fashion can give your room a sense of depth. Not only that but doing this allows you to be creative with your color themes. Buying skirting boards of a different color can help you merge two distinct motifs. How does this look in practice?
If we assume that every room has some sort of trim and skirting boards, you can use the two different colors of skirting boards to fade one room's theme into another. That way no matter how aesthetically different any two rooms are, they will have a common element.
Use Skirting Boards as an Accent
Being subtle isn't always a positive thing when it comes to interior design. Sometimes it pays to be bold. Skirting boards can be a perfect vessel for you to express yourself and give your otherwise conservatively designed home a rebellious streak. Going against the grain can bring interesting results.
If your interior design hinges on a predominantly white color theme for walls and dark flooring, chances are it comes across as fairly bland. You can break up this monotony by introducing a touch of color through your skirting boards. Bonus points if you support this move by introducing a series of subtle matching color motifs through space.
Simple Is Often Better
Skirting boards come in all shapes and sizes. This is especially true if you look into decorative skirting boards. Needless to say, it's easy to get lost in all kinds of crazy designs when you probably should be doing the opposite. While using complex decorative skirting boards has its use, going with a simple design is almost always a better choice.
Simple skirting boards give off a clean look and allow you to be much more creative with other interior design details. Going with a heavily customized skirting board sets you on a very specific design path and leaves you with very little maneuvering space.
Use What Best Fits Your Style
It's easy to get lost in finding the textbook 'right' solution and completely forget about what feels right to you. Skirting boards, just like most other parts of your interior design, are there to make your time spent at home more comfortable. Don't get something that you don't like just because it fits the norm. Put your preferences first.
Comments / photos for the 4 Ways Skirting Boards Can Enhance Your Interior Design Advice page welcome
Woodworking
Woodworking Posts
Guide to CNC Machining and its purposes
Improve Your Carpentry Skills at Home
Everything you need to get started with Woodworking
Building
Contemporary Property Articles – architectural selection below:
Comments / photos for the 4 ways skirting boards can enhance interior design advice page welcome