How to maintain solar power generator for home guide, Building electricity design advice
How to Maintain a Solar Power Generator for home?
19 April 2022
A solar generator is a power station that utilises solar panels to charge a battery. The electricity stored can then be used to operate or charge other devices. Solar-powered generators produce clean electricity from the sun and reduce the emission of harmful gases associated with conventional generators.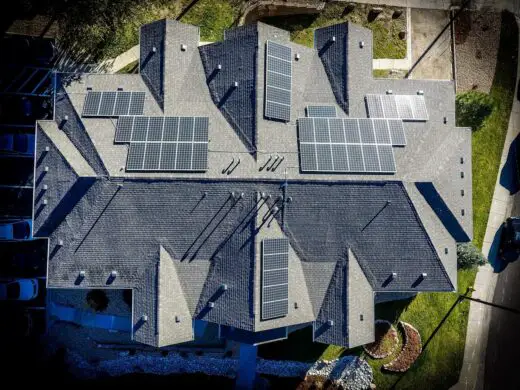 Today, you can find technologically-advanced devices that are more reliable than their fuel-powered counterparts. A solar power generator for the home can last long if you maintain it properly. However, many people do not take good care of it. They even forget the simple measures. These pieces of equipment need regular maintenance as they are investments for the future.
An extended lifespan is beneficial as it saves you from spending heavily on its repair or replacement later. It is one of the main reasons why people should take care of their solar power generators. When done so, they will hardly disappoint the users, especially during an emergency. Check out some ways how one can maintain them properly.
Do Not Expose Your Solar Generator to Dust
The internal circuits of a generator and dust particles do not go well together. However, this effect is not felt or seen immediately. In the future, the dust may harden into something much more harmful than flying particles. They can then threaten the smooth running of the machine. Users should avoid this and not use their equipment in a dust-infested place. However, if there is no other way, take a hairdryer and power out the dust via the generator's air vents. Clean the device thoroughly before using it.
While storing the machine, users must keep it in a dustproof place. You can also protect it by wrapping it in dust-resistant leather. It will keep the harmful flying particles away from the machine.
Avoid Water Even if it is a Waterproof Model
Numerous solar-powered generators have waterproof cases, thus making them water-resistant. However, there is a limit to which even the most reliable and best waterproof generators will tolerate. Beyond that, they may start malfunctioning after a time. Usually, the strong point for such devices is an accidental and quick immersion or a mere water splash. Anything beyond this may harm the machine.
There is an easy way out of this. Treat even the strongest and most reliable waterproof equipment as one that is not so featured. Then you will not face the problems of a generator that encounters water inappropriately. Even if the machine is waterproof, do not willingly let water enter or touch it.
Do Not Let the Solar Generator Fall
Accidents always happen by chance. Everyone knows this, but the truth is, what many call an accident is simply stupidity and carelessness. For example, there is no point in handling or transporting your generator after getting drunk. Such a risky action may lead to damage, and it will not be considered an accident. It is the direct consequence of gross stupidity.
Your generator may fall because of your carelessness, and the action can damage it severely or reduce its lifespan. So, be careful and handle them properly. Once it falls, your woes will begin, even if there are no immediate signs of damage. Remember this before acquiring an excellent solar power generator for home like the EcoFlow DELTA Pro Portable Power Station.
Several people store their generator's battery at full charge. This is fine when the machine is not in use. People do this mostly to handle the 'storage leak' problem that frequently happens when batteries are stored, irrespective of their design or type. To ensure longevity, store the batteries with a 30-50 percent charge. Additionally, ensure that the storage environment is cool and devoid of heat. Otherwise, the batteries may get damaged.
Charge Frequently When in Storage
Ideally, you must charge your generator's battery at least every 3-6 months. Do this to ensure that its charge is sustained and that there is no battery drain or cell death. When you finally start using the machine regularly, weekly, or monthly, the battery will work fine just like before.
It is one of the best ways to maintain a solar generator. Do not skip this part, but treat your machine the best possible way. It will then perform well during emergencies. If you are busy with work or other commitments, mark your calendar or set a digital alarm so that you charge the battery on time and when due.
Never Overload the Solar Unit
A lot of users tend to believe that solar technology is infinitely inexhaustible. It leads them to overload the device. This is a situation where the load that the equipment is down with is more than its total carrying capacity. During such a situation, the inverter forcefully caters to multiple applications, which does not happen usually. It then breaks down or starts malfunctioning heavily.
Ensure this never happens. Check the total rated watts of the generator's inverter. Make sure that you never load more than one-third of it. Several 'experts' argue that this number should be two-thirds, but this is not the right ratio to begin with. Consider it as the maximum and not the recommended basic. The best solar power generator for the home will keep functioning well if you take care of it the best way.
Do Not Operate the Generator 24/7
No matter how much power you need or for what duration, do not run the solar generator always. As experts say, use the machine for 8-14 hours a day and then charge it for the rest of the time. Allow it some rest. It will perform well whenever you need it next. For this, only plug in those gadgets that have healthy batteries and are capable of holding charge for a long time. This way you do not have to keep the generator running all day. If your gadgets are faulty or their batteries have deteriorated, only power them through the generator when it is necessary.
Comments on this guide to How to maintain solar power generator for home article are welcome.
Solar Panels Articles
Solar Panels Posts
Invest in a Solar Power System Advice
DIY Solar System: how to install solar panels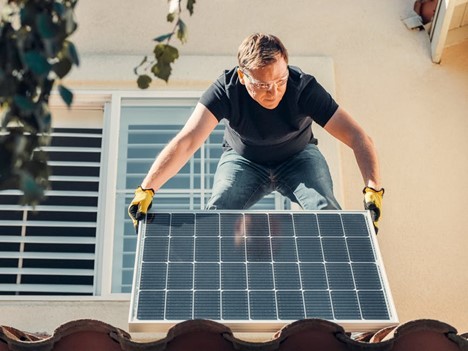 Before Installing Solar Panels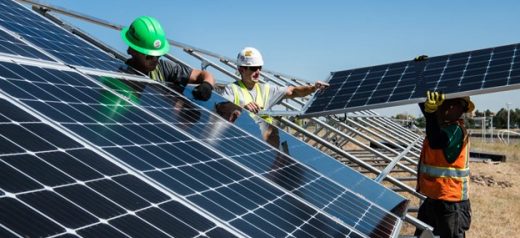 Types of roofing for solar panel installation
Installing Solar Roof Ventilation in Your Home
The Complete Homeowner's Guide To Solar Power
Building
Residential Architecture Articles
Comments / photos for the How to maintain solar power generator for home advice page welcome