Simple Tips Passing a CSCS Test, Examination Technique, Revision
Simple Tips on How to Pass a CSCS Test
Studying for Construction Skills Certification Scheme Exams – Examination Preparation Article
2 Jul 2018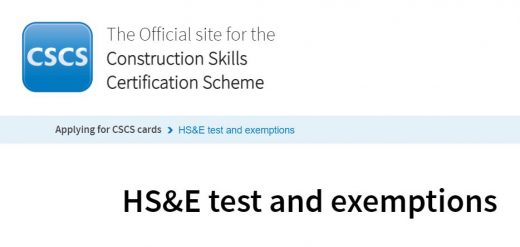 How to Pass a CSCS Test Tips
5 Simple Tips on How to Pass a CSCS Test
Just like most people, you are probably wondering how to pass the CSCS examination in your first time. There have been fewer people passing their CSCS exams mainly because they go to the examinations with inadequate or no preparation, assuming that this exam is a test for basic common sense hence requires no thorough revision. Well, you don't want to fall a victim of this ignorance.
Follow these five simple tips on how to prepare for your CSCS exams and experience a great pass!
1. Revise widely
Proper revision is key to passing any test. Acquire the official CSCS test revision book and use it. The book contains all questions and answers that you need to pass the test.
This book also contains necessary information on CSCS exam such as how you can book and prepare for the test. Dedicate adequate time for studying and understanding this textbook, preferably two months and or more before you go for your test. It is also advisable that you read the book repeatedly to have the elementary concepts at fingertips.
2. Discover your study habit
The best way to revise appropriately is to identify your optimal studying habit. Different people are different in terms of learning methods and time. Some people want to study alone to understand a concept while others will prefer group study. Once you know the style that best fits you, make maximum use of it!
3. Do personal practice by taking mock tests
It is essential to have a glimpse of what to expect in the examination. Mock tests will give you the confidence to face the main test. It will help you know the areas where you should increase your knowledge. Mock test will also help you assess your readiness for the test, and reduce the probability of retaking the test to none.
4. Watch CSCS videos
This is a tip to top up your reading and is useful in your preparation as it will help you to boost your understanding of the areas you are reading. One of the CSCS videos that have been of significant help to people is the setting out video that covers behavioral case study. Behavioral case study questions have been introduced to CSCS, and many people have failed in these questions. Be an exception by having sufficient knowledge of them.
5. Know the number of questions you should answer
In CSCS exam, there are two sections; scientific foundations section, and practical or applied section. Each part consists of the number of questions you are supposed to answer. Ensure you do not hand over your exam for grading without answering the questions you were required to answer, including the non-score questions.
Most people who have failed these exams because they ignored this crucial item. You don't want to miss out a pass because of the incompleteness of your answers. Focus on both score and non-score questions because of both of them count.
Having the Certified Strength and Conditioning Specialist credential is one of the highly valued fitness certifications in the world. It is essential that you get the right tips for this test so that you come out of the exam a success.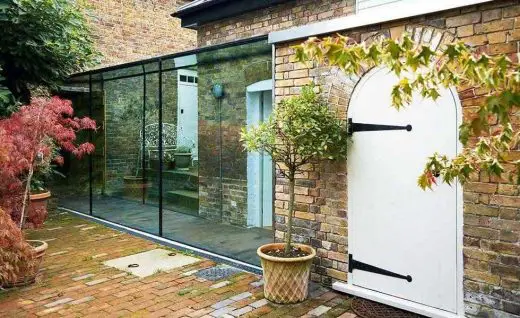 image courtesy of article provider
Comments on this Simple Tips on How to Pass a CSCS Test advice article are welcome.
Architectural Articles
Globalisation Architecture by Trevor Tucker



photo © Nick Weall
Barclays Center Brooklyn by Dimple Soni



image © SHoP Architects
Comments / photos for the Simple Tips on How to Pass a CSCS Test – Construction Skills Certification Scheme Exam Preparation article page welcome