Signs your restaurant's roof needs to be replaced, Property roofing renewal advice
7 Signs Your Restaurant's Roof Needs to be Replaced
7 Nov 2022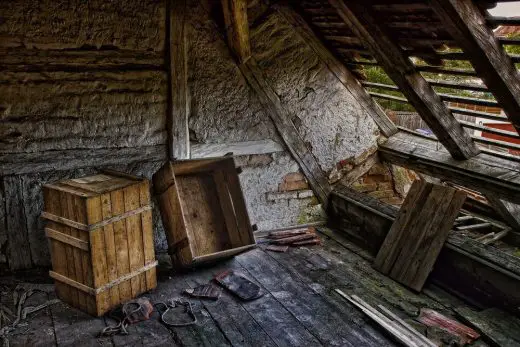 As a restaurant owner, you'd like nothing less than serving impeccable food to your customers and ensuring the restaurant has the allure to attract more people. And one of the most important aspects of your restaurant is your roof. It protects people from harsh weather conditions and makes your restaurant look more appealing. 
But even though your roof may not seem like a big deal, fixing a faulty roof can be a huge investment for your establishment. And if you don't keep up with maintenance, you might spend more on repairs than what it would cost to replace it completely. To avoid such hassles, read on to learn seven signs of a cracked or faulty restaurant roof and what to do about it.
Water Stains on the Ceiling
If you see dark spots or stains on your restaurant's ceiling, it could indicate that your roof is leaking. Water stains are usually more prevalent in the corners of the room or where two different walls meet. If you see any water damage on your ceiling, call an Industrial Roofing Mississippi roofer to take a look and determine whether you need a repair or replacement.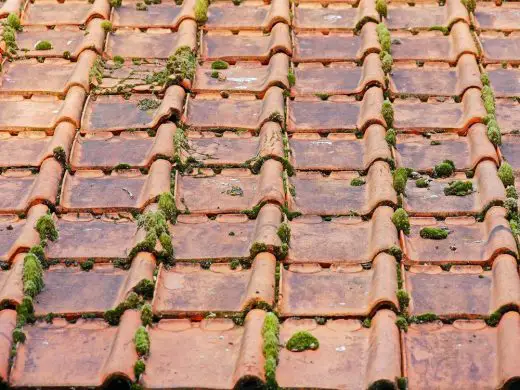 Moss or Algae Growth
While moss and algae growth may not seem like a big deal, they can be a sign of a bigger problem. These growths usually occur in areas with moisture, such as near leaks or clogged gutters. If left unchecked, moss and algae can damage your roof and lead to more serious problems.
Sagging Roofline
A sagging roofline is a telltale sign that your roof is in need of repair or replacement. If you notice that your roof is beginning to sag, it's important to act fast and get the problem fixed. A sagging roof can lead to several problems, including leaks, drafts, and even collapse.
Cracked or Worn Shingles
If you notice that your roof shingles are cracked, worn, or missing, it's important to replace them as soon as possible. Cracked or worn shingles can allow water to seep into your restaurant, causing damage to the ceiling, walls, and floors. This can lead to various customer issues such as slipping, falling, and even becoming ill from consuming contaminated food. Replacing your shingles is a relatively easy and inexpensive fix that can help prevent more serious problems down the road.
Sagging Roof Valleys
If you have roof valleys (the point where two roof slopes meet), you'll want to ensure they're in good shape. If the valleys are sagging, it's a sign that your roof isn't properly draining water. This can lead to leaks and other problems.
Clogged Gutters
If your restaurant's gutters are clogged, it can cause all sorts of problems for your roof. Clogged gutters can prevent water from draining properly, leading to leaks, rotting wood, and even insect infestations. To avoid these issues, clean your gutters regularly and repair any damage as soon as you notice it.
Missing or Damaged Flashing
Flashing is a strip of metal (usually aluminum or stainless steel) that's used to seal the intersection between your roof and chimney, vents, skylights, and other openings. If the flashing is damaged or missing, it can allow water to seep into your restaurant, causing all sorts of problems. To avoid this, inspect your flashing regularly and repair or replace it as needed.
Final Word
If you notice any of these signs, it's important to call a professional roofer as soon as possible. Ignoring the problem will only make things worse and lead to more expensive repairs down the road. And while replacing your roof may seem like a big investment (should you need to do it), it will be worth it in the long run.
Comments on this Signs Your Restaurant's Roof Needs to be Replaced article are welcome.
Roofing Contractor
Roofing Replacement Posts
What You Need to Know About Replacing Your Roof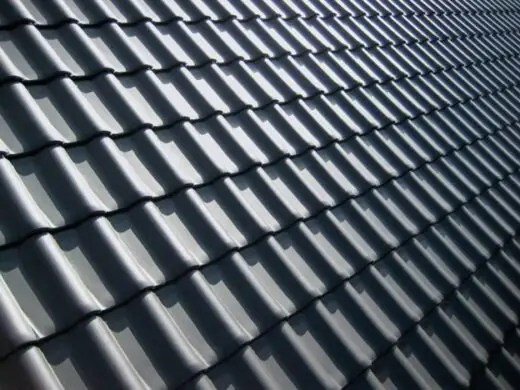 6 questions to ask when hiring residential roofing contractor
First Time Replacing Your Roof
Building Articles
Residential Architecture
Comments / photos for the 7 Signs Your Restaurant's Roof Needs to be Replaced page welcome