The best ways of using Instagram for gaining mileage in the home decor business, Building Design Tips, Online Advice
Should architecture firms buy Instagram followers guide
21 Jun 2021
Buying followers on Instagram can have both negative and positive effects on your online presence, so with that said, should architects ever consider investing in a fake following?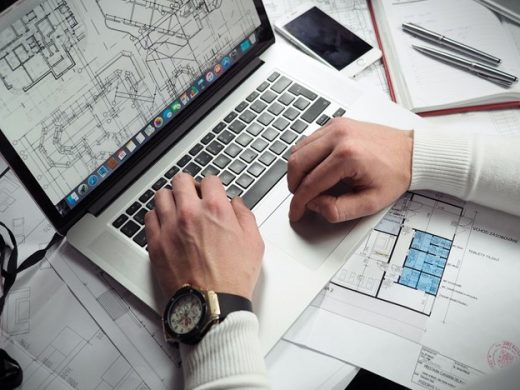 Should architecture firms buy Instagram followers to promote their business?
It doesn't matter who you ask, whether they live in Australia, in the UK, in Canada or anywhere else in the world, everyone seems to have an opinion on whether or not people should buy Instagram followers. Some people swear by it and claim that it's a marketing game-changer, while others warn that it's nothing more than a waste of money. This polarization of opinions stems from the different outcomes people have seen after purchasing followers. If done correctly, buying followers on Instagram can help to make your online presence a force to be reckoned with. But if you're not careful, the practice of purchasing your online following could be some real damage to your reputation.
And it's not only a matter of whether you are buying Instagram followers or not, but also where you source them from can completely change the outcome of the experience. Some people might not necessarily need to purchase followers, while others could potentially see huge benefits. But for now, let's focus on one type of person in particular. Architects.
Architects have unique social media marketing needs
For architects, word of mouth might be slightly more important than having a loyal Instagram following, as future clients will undoubtedly require a huge amount of trust and confidence in their architect of choice. If a client is searching for an architect for a large-scale and expensive project, odds are, they won't be searching on Instagram. They will instead be asking around and speaking to an architect's previous clients.
But on the other side of the spectrum, sits the realm of online marking and branding. Architects are not immune to this new style of marketing. For those that plan on staying relevant and keeping up with design trends and current global influences, creating a strong online presence is a necessity. Instagram allows architects to reach the exact audience that they need to be targeting and then allows them to show that audience all their best work. And it's for this reason that many people, including architects in the UK, decide to buy followers.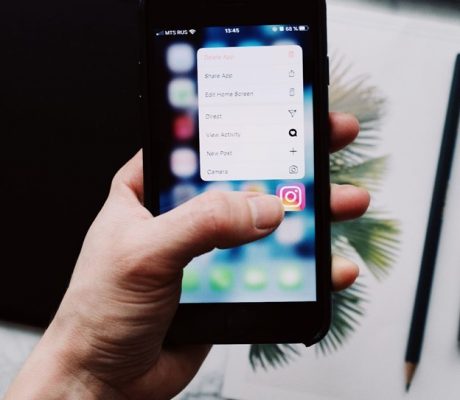 Why some architects are buying Instagram followers in the UK, in Australia, and in Canada
There's no denying the importance of word of mouth in our industry. But once you've created great networks and connected with previous clients, the next thing architects tend to start focusing on is their brand image on social media platforms. And something that almost everyone with an Instagram account has come to find out is that it's nearly impossible to organically grow your following and reach more people, whether your business is in Australia, in the UK, in Canada, or anywhere else in the world…
Playing by the rules and working every day to organically grow your Instagram following can take years and very few people are successful at it. This is why so many people choose to buy a few real followers or even fake followers in the UK or in Canada, just to look a bit more professional. If you do decide to buy some, do it in moderation and make sure that you review the best places to buy Instagram followers from the UK before choosing a website to get them from. There are many blog posts comparing the best sites that sell followers in each country, so you should take time to read them. You can compare sites in Australia, in the UK and in North America, if you are planning on buying Instagram followers in Canada.
Getting your work seen by the right people
When you purchase likes on Instagram, you're effectively cutting the time required to gain traction online, in half, if not more. Ultimately, buying a large following on Instagram, will make an account appear more popular and therefore, increase the chances that real people will start following the account as well (ever heard of "FOMO"?). Which will make it loads easier to get your amazing content in front of a whole lot more eyes. The goal is to show fans and potential clients that your work stands out from the rest.
If you choose to buy Instagram followers in the UK, in Australia, or in Canada, beware of a few things
Architects rely heavily on their reputation, as their whole career depends on the trust that their clients have in them. If you buy too many followers all at once, your account could come across as fake and therefore not respectable or trustworthy, and you might lose the trust of your organic followers. So if you decide to get some, make sure that they are from your specific country at least. For example, if your architecture firm is based in the UK, make sure that you compare the best places to buy Instagram followers in the UK before you make your final purchase.
Another thing to note is that your purchased followers won't be able to like or comment on your posts. So your account's engagement level will be considerably low. Therefore, it's not a good idea, no matter who you are, to have your entire following made up of fake accounts. Purchased Instagram likes should be used as a kind of tool to boost organic growth. It shouldn't be the main focus of your marketing plans.
And always be sure to buy from reliable sites and buy responsibly. The outcome of the experience will always depend on whether or not it's done in a thoughtful manner.
Comments on this guide to Should architecture firms buy Instagram followers to promote their business? article are welcome.
Instagram
Instagram Posts
Buy Instagram Followers in the UK
Should Real Estate Agents Buy Instagram Followers in the UK
Getinsta get free plugs on instagram
Buy Instagram followers in the UK Tips
Building Articles
Residential Architecture
Comments / photos for the Should architecture firms buy Instagram followers advice page welcome