Safe room doors complete buying guide, Property security design protection, House hardened structure advice
Safe Room Doors: Complete Buying Guide
30 Dec 2021
A safe room (or panic room), is designed to protect both valuables and people from intruders and hazards like hurricanes or fire hazards. This is as opposed to a vault room, that's only designed to store and secure valuables inside it.
For both safe rooms and vault rooms, the safe room door is the most important feature to think about when designing the room: it is the only part of the room designed to allow people in, so it's the first thing criminals would target in the event of break-ins.
This is why it's very important to make sure to choose a sufficiently strong and secure safe room door based on your room's unique needs.
Here, we will discuss all you need to know about purchasing a safe room door, as well as some actionable tips for building the perfect safe room on your property.
Without further ado, let us begin.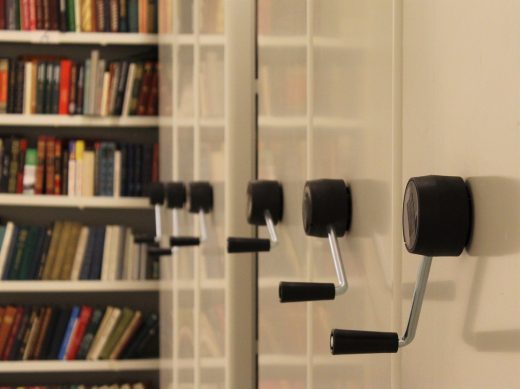 Safe Room: The Concept
What is a safe room?
A safe room, or also called a panic room, according to FEMA (Federal Emergency Management Agency) is a room with a hardened structure that is specifically designed to provide near-total protection in hurricanes, tornadoes, and other extreme wind incidents. The criteria for this type of a safe room are regulated in FEMA P-361 guidance.
For many other people, however, a safe room is desiged to primarily provide protection in the event of break-ins, fire hazards, earthquakes, and even impact/ballistic assaults.
Assessing Threat Levels
When building a safe room, it's crucial to first identify the potential threats and hazards the safe room is supposed to protect you from. Here are some common considerations:
The crime rate in your location and the type of crimes that often occur
Whether weapon assaults are common in your area
Will criminals in your area use axes and hammers in the event of break-ins
Extreme wind events (hurricanes, tornadoes)
Fire hazards
Earthquakes
Choosing a Secure Safe Room Door
Here are some key considerations when choosing a safe room door according to the threat level of your property:
The most important consideration when choosing between different safe room doors is whether the safe room would be used only to store valuable items, people, or both.
If the door is only designed to secure valuables, we only need to pay attention to a locking system to securely lock the door from the outside. All safe room doors should have a standard internal release feature to prevent those who know the combination of the door from being trapped inside the room.
However, if the door is designed to secure both valuables and people, then you may want to consider having two different locking systems (or one versatile system). One for convenient, day-to-day use, and another more robust system to lock the door during an emergency or when you are away from the property.
Make sure the door is equipped with a strong enough multi-point locking system that has UL-approved Group 2 standard or better. Locking systems that aren't UL-approved may be more affordable, which may lower the cost of the safe room door, but not only these locking systems are less secure, but they are also often prone to failure. Opening a vault room with a broken lock can be extremely difficult and expensive, and sometimes it's permanent.
Make sure the door frames are also strong enough to support the door (some reinforced safe room doors include door frames). If necessary, switch out the frames with solid steel frames to ensure the door is properly secured to the surrounding wall. Your door leaf and hinge must also be strong enough to withstand impact and abuse without allowing entry.
Camouflaging a safe room door into the surrounding walls can be a great way to improve the room's security, and you can try getting custom safe room doors from certified manufacturers if you'd like to conceal/camouflage the door.
Safe Room: Ideal Location
While every property is unique, you can consider the following factors when picking a location for your safe room:
The location should have as few points of entry as possible. Look for a location without any outside-facing windows, or a room with no windows at all. If this location is not available, there's an option to upgrade the windows to impact-resistant and even bulletproof windows.
The safe room should be located as close as possible to the frequented spaces in the property. This is so that we can access the safe room rapidly in the event of an emergency.
Choose a location with thick, solid walls. This will help you minimize the cost of reinforcing the walls with stronger materials. A basement with thick enough concrete walls, for example, is an ideal candidate.
Assess whether you can install any ventilation system without compromising security. Check whether it's possible to install a vent that can be opened or closed from the inside for fresh air.
Identify the possibility of camouflaging the safe room. Camouflaging can help improve the security of the safe room since it's harder for criminals to find its location.
Reinforcing Windows and Walls
Reinforcement may be required when walls aren't thick enough or when the safe room still has outside-facing windows. It's important to reinforce the walls and windows with a material that can withstand the potential threats your property is facing.
For reinforced windows, fixed bulletproof windows are fairly cost-effective, but there are also operable bulletproof windows available in the market today that you can use for ventilation or even for escape route purposes.
There are many materials available for reinforcing your windows and walls. Bulletproof panels can be made out of steel, fiberglass, or Kevlar. While steel may be stronger overall, fiberglass and Kevlar are more versatile and won't block Wi-Fi and cellular signals.
Wrapping Up
When choosing between different safe room doors, the key is about finding the right balance between entry convenience and security features. A door that is too difficult and/or slow to open might result in the safe room being neglected over time, which will beat the purpose of the safe room door itself. Make sure it has a locking system that can allow quick and easy opening of the door without sacrificing security.
Comments on this guide to Safe room doors complete buying article are welcome.
Building Articles
Residential Architecture
Importance of health and safety in architecture
Doors Articles
Doors Posts
Increase Security for Your Front Door
How to add special features to your internal door
Comments / photos for the Safe room doors complete buying advice page welcome