Roofing mistakes to avoid during installation tips, Property roof repair contractor, Building roofers repair, Home maintenance
Roofing Mistakes to Avoid During Installation and Roof Repair
25 April 2023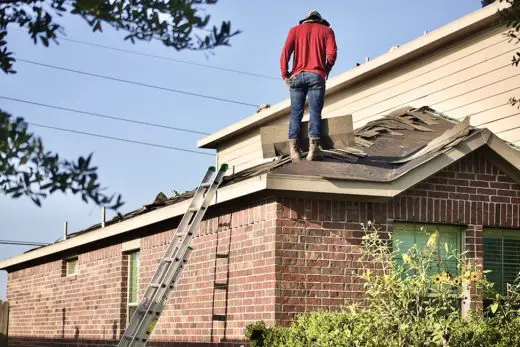 image source : unsplash.com
Roofs are an important part of any building. In your home, roofs protect you from harsh weather conditions, provide insulation, and ensure your family is comfortable. Roofs also affect your curb appeal, which justifies the importance of hiring roofing experts during installation and following up on proper roof maintenance.
Unfortunately, roofs are exposed to harsh weather conditions, making them prone to damage. As such, you may soon face leaks, missing or broken shingles, faulty gutters, and other problems that require roof repair. Whether installing a new roof or planning roof repair/replacement, be wary of the following common mistakes.
1.     Not hiring roofing experts
Despite the importance of roofs in buildings, most homeowners still prefer working with unreliable roofers for their roof installation and repair projects. Hiring substandard roofers not only leads to poor roof installation/repair but also affects the roof's lifespan and your home's curb appeal. Below are a few reasons you should hire roofing experts:
They understand your city's building codes – Building codes are guidelines set by specific cities or states that should be followed during construction projects. For instance, Northeast Home roofing contractors know the acceptable roofing measurements for homes in Worcester, MA.
Proper safety training – You should also hire roofing experts for safety reasons. Apart from their roofing experience, walking on roofs safely requires a lot of training. Expert roofers also have safety equipment, such as harnesses, sponge pads, and ropes, which prevents accidents.
Better quality materials – Homeowners also benefit from expert roofers' suggestions for roofing materials. Having interacted with several roofing materials, they can suggest the best roofing material for your home based on several factors.
Better roof warranty – Homeowners can access double warranty options by hiring professional roofers. You'll access the workmanship warranty, which protects your roof from installation errors, and the warranty on roofing materials. Most professional roofers are certified by roofing manufacturers, which allows them to offer better warranty options.
2.     Ignoring your local weather conditions
Local weather conditions are among the many crucial things to consider when choosing a roofing material. Unfortunately, most homeowners ignore this factor, often having to pay dearly a few years after roof installation or repair. Some roofing materials are designed to withstand heavy rainfall, while others work best in areas with uncontrollable temperatures. Below are a few factors to consider when choosing roofing materials for your home:
Sun – Some roofing materials shouldn't be used in sunny areas. UV rays and heat from sunlight can deteriorate roofing materials over time. You should consider sun-resistant options, such as tiles and metal roofs.
Wind – Severe windstorms can rip off and damage shingles. Roofing experts should calculate the appropriate roofing slope based on the strength and direction of the wind.
Rain – You should be very specific with your choice of roofing materials if you live in an area with heavy rainfall. Rainwater can easily penetrate the shingles into the roof deck, causing structural damage. Excessive moisture also promotes mold and mildew growth.
3.     Fitting a new roof over the old roof
Inexperienced roofing contractors and homeowners also make the mistake of fitting new roofs over old roofs during roof repair. If your old roof starts developing issues, you should consult roofing experts for a thorough inspection. Roofing experts can recommend reroofing or roof replacement after the inspection.
Your roofing contractor can recommend if you should re-roof or replace your roof based on the inspection report. Ideally, you should reroof if the outer roofing materials are damaged, but the underlying roofing components are still in good condition. For instance, it is common for shingles to lose granules over time. You should consider reroofing if your roof has this problem but doesn't leak.
Though often used interchangeably, reroofing and roof replacement have two different meanings. Reroofing essentially means fitting or overlaying a new roof over your old roof without removing the old roof. You should check whether this practice is legal in your state of residence. Roof replacement, as the name suggests, involves tearing down the damaged roof and installing a new one.
Most homeowners ignore their roof conditions and opt for reroofing because of replacement costs. While reroofing might be cheaper, it may not be suitable for your roof's condition. Reroofing a severely damaged roof can worsen your roofing problems. Some roofing materials, such as asphalt shingles also can't be reroofed.
4.     Choosing the wrong roof coating
Roof coating is an important protective layer that extends the lifespan of your roof. However, roof coatings are not manufactured equally, and what works for roofs in one area may not be suitable for roofs in another area. For instance, while the epoxy coating is popular in the market and widely used, it isn't a good option for homes in areas with high rainfall and humidity, as it easily curls and peels off when exposed to water.
Roofing mistakes to avoid during installation and roof repair – Endnote
DIY roof installation and repair is never a good idea. Similarly, you shouldn't hire half-baked and unreliable roofing contractors for your roofing projects. You should also ensure that hired roofing professionals avoid these common mistakes and other roofing problems.
Comments on this guide to How to choose right property roofing contractor article are welcome.
Roofing Articles
Roofing Posts
Flat roof repair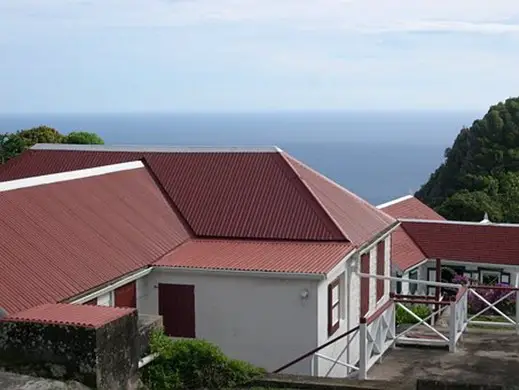 image source : pixabay.com
Insulation Options for Your Roof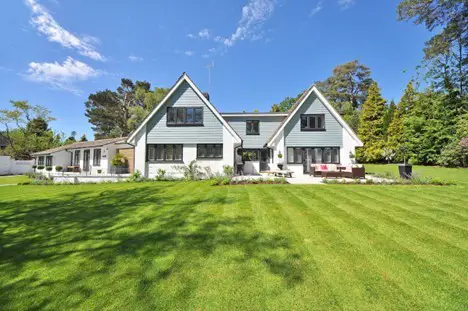 image source : pexels.com
How to make your roofing company a success
Eco Architecture
Contemporary Green Architecture Design
Comments / photos for the How to choose right property roofing contractor advice guide page welcome