Copper finishes high-end property development guide, 100% bespoke brass product, Building materials advice
Copper finishes: Enhancing the aesthetic of high-end property development
25 April 2023
Interior designers know that materials are everything. Clever selection can create a feeling of luxury or exclusivity, make a room feel cosy or spacious and add a unique character to any space.
When those spaces are high end property developments, the results of those clever material choices can mean higher asking prices.
One material that has always been on the interior designer's 'must use' list is copper.
Not only does it have a lovely colour and character but it also has inherent properties we look for.
Copper is soft but robust, easy to use, to shape and to install and it has antibacterial properties. That last makes it ideal for kitchens, bathrooms and commercial spaces.
So how can copper be used to improve the look and feel of high end property developments?
Let's find out!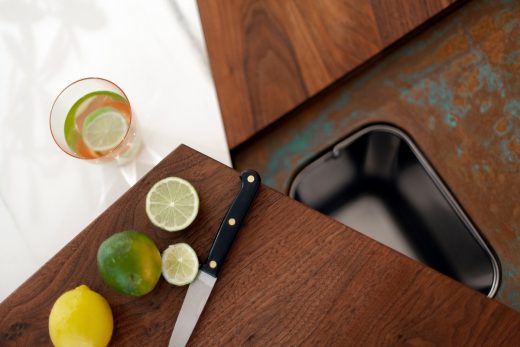 Copper splashbacks
Copper splashbacks are a simple but very effective way to uplift a kitchen. Few other interior design tricks can achieve so much for so little.
Whether you choose natural copper or one of the many aged copper finishes, a swathe of warmth and character on the wall of any kitchen can make a real statement.
Pair it with a dark kitchen suite for some light relief, add it to a lighter kitchen for character or fit it within a bespoke kitchen to elevate the whole design.
Copper is easy to clean, can be fixed into place with adhesive and can be cut and shaped to your exact needs.
Copper worktops
Copper worktops are also an excellent statement piece ideal for high end homes. The same characteristics they add as splashbacks also apply as a worktop.
The malleability of copper means it can be cut and shaped into any configuration. This is ideal for complex worktops or kitchen islands.
As it's easy to clean, resistant to staining and damage, copper is ideal for kitchens. That antibacterial quality is just icing on the cake and a great selling point.
Natural copper worktops look amazing and add brightness and character. Aged copper worktops can be tweaked to suit any design scheme, which makes them ideal for interior design.
Copper bath or sinks
Open a bathroom page in any lifestyle magazine anywhere and you'll see a statement bath. Copper baths will likely be among them.
Copper baths can be any shape or size, shiny, brushed or something else. Roll top or fitted.
If you're looking for a touch of luxury, there's nothing quite as effective as adding a freestanding copper bath to a room!
Copper sinks work equally well in kitchens or bathrooms.
A copper kitchen sink can work amazingly well when partnered with copper taps or a splashback. Less is more, but some well chosen pieces can completely change the feel of a space.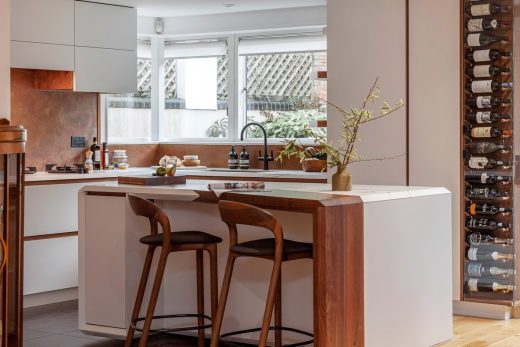 Copper wall panels
Copper wall panels can look great anywhere and are eminently suitable for high end property developments.
They can be used sculpturally, architecturally or as part of the interior décor. Panels can be precision cut to any shape or size to create patterns, styles, letters, numbers and any shape you like.
We often see copper wall panels in hallways, lounges, studies, libraries, games rooms and anywhere with a large wall space that needs elevating.
Copper is one of the few materials that could be turned into an Asian-inspired frieze or a contemporary installation just by cutting it into a different shape.
That flexibility means it can be matched with a huge variety of wall coverings and colours, giving designers complete freedom to design.
Copper fixtures – Taps, light switches and handles
Copper fixtures can be used on their own for a little pop of colour and character or to tie an entire design scheme together.
Copper taps work well with copper sinks or baths, with or without exposed copper pipes.
Copper light switches and sockets add a touch of class to a space while complementing other copper elements.
Copper door or drawer handles work within kitchens, on cupboards or anywhere you need a handle. They stand on their own merit anywhere and can easily be used on their own or to complement an overall scheme.
Each of these are small but important design elements that work individually but also to build a complete look within a room.
Copper in high end developments
Copper is an exceptionally flexible material, both physically and in terms of how it can be used.
Few other materials have been around for so long and have remained popular through so many design periods.
Copper is relatively cheap and looks anything but. It's easy to use and to design with, yet can look bespoke and high end.
All characteristics a property developer or interior designer will appreciate in a material.
Just a few reasons why copper is so enduring and why we consider it perfect for high end property developments!
Halman Thompson specialise in creating 100% bespoke one of a kind copper and brass products. One of a kind pieces that are made to order and come in a huge range of different finishes and patinas. We can bring your vision to life and provide your project with a unique feel of individuality and quality.
Comments on this guide to Copper finishes high-end property development article are welcome.
UK Architectural Designs
London Architecture Designs – chronological list
London Architecture News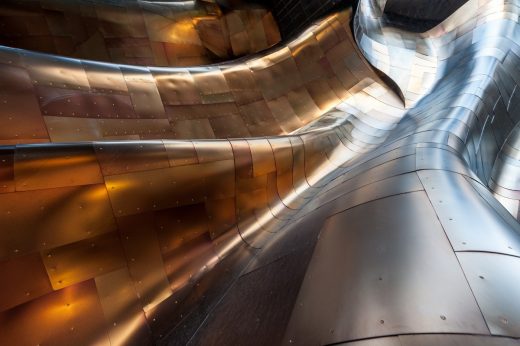 image source : pixabay.com
London Architect – design practice listing on e-architect
London Architecture Designs – architectural selection below:
One Exchange Square, Broadgate, EC2
Design: Fletcher Priest Architects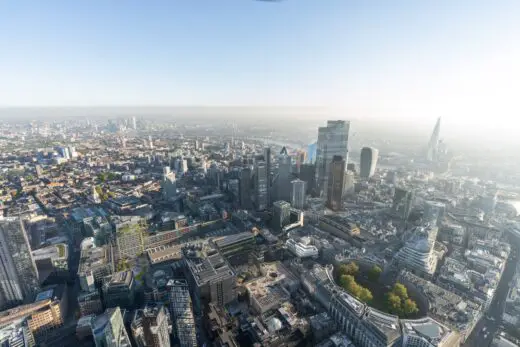 image : Secchi Smith
One Exchange Square Broadgate Building
Student Scheme and Revitalised Railway Arches, Hornsey Road, North London
Architects: CZWG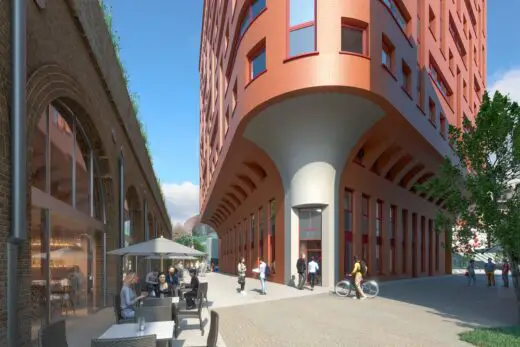 render : CZWG Architects
Railway Arches Student Housing London
Home
Residential Property Articles
House Designs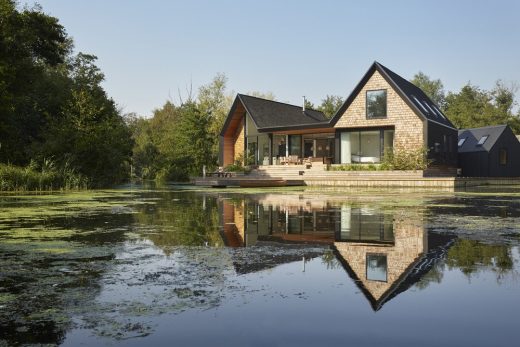 photo © Alan Williams
Comments / photos for the Copper finishes high-end property development guide page welcome