RICS Residential Market Survey November 2022, Royal Institution of Chartered Surveyors News, UK Property
RICS Residential Market Survey November 2022 News
8 December 2022
House prices begin to fall nationally as price and sales expectations continue negative trend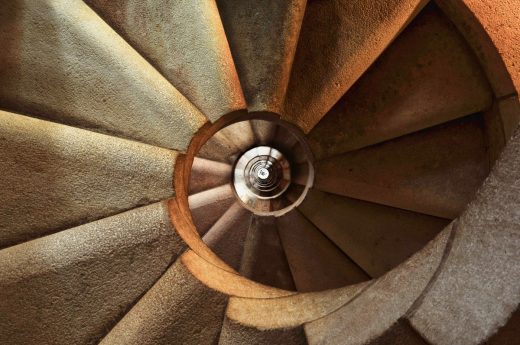 RICS Residential Market Survey for November 2022
Buyer demand, agreed sales and new instructions remain negative
National house prices begin to fall
Both price and sales expectations point to these trends continuing near-term
Rental market prices continue to rise with increasing demand and falling supply
RICS Residential Market Survey in November 2022
The November 2022 RICS UK Residential Survey results show overall activity continues to weaken across the sales market, with higher interest rates and a difficult macroeconomic outlook both taking their toll on buyer sentiment. Meanwhile, rising demand and falling supply send rental prices upwards.
For the seventh month in a row, buyer demand continued to fall, with the net balance coming in at -38%. Whilst this is less negative than the -53% reported in the previous month, the market remains in a firmly downward trend with indications that this will continue in the near term.
For agreed sales, a national net balance of -35% was reported over this survey period indicating a continued decline in sales activity. Again, this is marginally less negative than the reading of -45% posted in October, but this is also the second month in a row that respondents across every UK region reported a decline in agreed sales, demonstrating what is a now a consistently negative picture at the national level.
The survey's measure of new instructions coming onto the sales market also remains in negative territory, posting a net balance of -9% at the national level. That said, given the drop-off in sales volumes of late, average stock levels on estate agents books ticked up marginally in November (moving from 34 to 35 properties).
Regarding house prices, a net balance of -25% of survey participants witnessed a fall at the national level over the month. This is the lowest reading since May 2022. Prices are reportedly retreating across most parts of the UK, with the latest feedback especially downcast in the Southeast and Southwest of England. For now, prices continue to edge higher in Scotland and Northern Ireland, albeit the pace of growth (in net balance terms) is significantly subdued compared to earlier in the year. Over the coming twelve-months, an aggregate net balance of -61% of contributors foresee a further decline in house prices.
A drop off in the sales market activity stands in contrast to clear growth in the lettings market. Tenant demand continues to rise, evidenced by a net balance of +35% of respondents reporting a pick-up in November. Concurrently, the flow of fresh supply becoming available on the rental market continues to dwindle, as a net balance of -27% of respondents highlighted a decline in landlord instructions this month. Consequently, the ongoing misalignment between rising demand and falling supply continues to drive rents higher. A headline net balance of +43% of contributors anticipate rental prices moving higher over the coming three months, although this is somewhat moderate when compared to a recent high of +66% back in February this year.
Simon Rubinsohn, Chief Economist, commented:
"The overall tone of the latest RICS Residential Survey is understandably more downbeat than previously, reflecting the uncertain macro environment and the higher cost of mortgage finance. However, anecdotal comments from respondents capture the very real significant divergences in market behaviour at a more localised level.
"Although the headline price balance recorded two consecutive modest monthly falls in prices, and the forward-looking series indicate that this trend will extend through the coming months, the likely 'job-rich' recession suggests the downturn in the housing market this time could be shallower compared with past experiences. Meanwhile, the imbalance in the rental market remains significant as landlord instructions continue to fall and is consistent with further increases in rents, even if the momentum does appear to be slowing just a little."
Previously on e-architect:
4 November 2022
RICS UK Construction & Infrastructure Monitor Q3 2022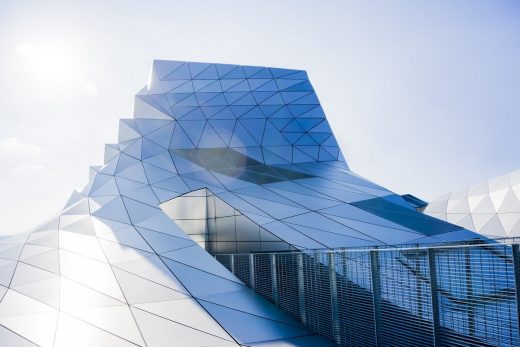 Construction activity expected to continue to slow with credit constraints, labour and material shortages impacting growth
RICS Construction Activity Monitor 2022 Report
27 May 2022
RICS Digitalisation of Construction Report 2022 Responses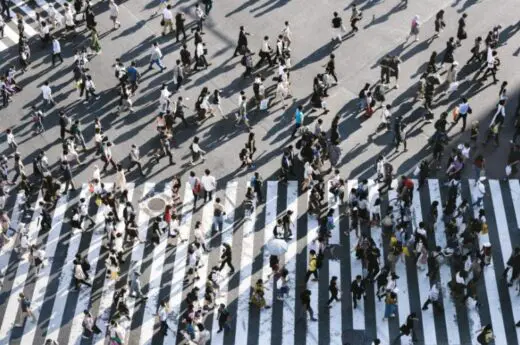 RICS Digitalisation of Construction Report 2022
Location: UK
Architecture Awards
Contemporary Architectural Awards – selection:
World Architecture Festival Awards
British Architectural Designs
London Architect – design practice listing on e-architect
RICS Awards
RICS Awards 2012 Overall Winner – Scottish War Blinded Building, Linburn, West Lothian
Page Park Architects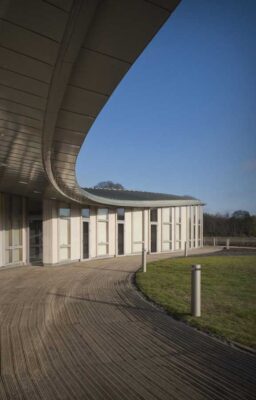 picture : Page Park Architects
Scottish War Blinded Building wins RICS Awards
Global Construction and Infrastructure Conference
RICS Awards 2010 + previous years
Comments / photos for the RICS Residential Market Survey November 2022 page welcome