RICS Digitalisation of Construction Report, Royal Institution of Chartered Surveyors News in 2022, UK Property
RICS Digitalisation of Construction Report 2022 News
27 May 2022
Rising costs and lack of skilled professionals hindering UK's construction's efforts to digitise and meet ESG goals
News from the Royal Institution of Chartered Surveyors, UK
RICS Digitalisation in Construction Report 2022
·    Inaugural report shows biggest barriers to improving the construction sector is cost and lack of access to the right skills.
·    Nearly two-fifths (37%) of professionals see digital twins and BIM as being highly beneficial to their organisations in implementing ESG goals
·    Climate change targets have been set by the sector, but digital tools are not being deployed to full potential.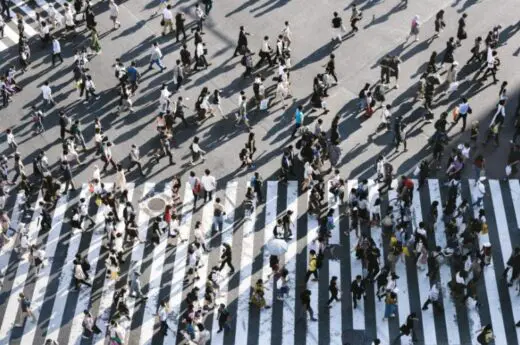 RICS Digitalisation of Construction Report 2022 – Responses
Chartered surveyors across the world have today highlighted that cost and a lack of skilled professionals are not only hampering workloads but are also holding back the construction sector from progressing in terms of innovation and sustainable practices, detailed in the first RICS Digitalisation in construction report.
The report, which gathered responses from over 2,500 members worldwide, set out to assess how advanced practices like BIM and digital twins were used within organisations, looking at their current use, the resulting improvements and some of the challenges that were holding firms back from advancements in the latest technologies.
Whilst companies look to adapt to address the latest world challenges, including reducing the construction sector's carbon emissions (~40%) – almost all respondents (94%) highlighted costs as a medium to high blocker to their implementation. Somewhat similar to the RICS Global Construction Monitor results too, a lack of skilled professionals was a close second with 90% reporting the challenge of finding the appropriately skilled professionals to support them.
Whilst cost and skills is a major blocker, data is already being heavily used by organisations to enhance progress monitoring and health, safety and wellbeing across all or most of their projects, with some 31% of respondents reporting this as the main way data and technology is used in the construction sector. At the other end of the scale however, only 19% of respondents said that they use data and technology to help measure the carbon footprint and benchmark and report on all or most of their projects.
However, the transfer of data and information flowing between different participants across the asset lifecycle is encouraging. Indeed, over half of respondents share their cost estimating data and 48% share their data and information on health and safety and well-being. However, less than a fifth share information on life cycle carbon emissions.
This report highlights the advances that are being made but supports the need for further initiatives across the construction sector to upskill people in new and innovative working practices to help it drive down costs across the board so that it can tackle climate change.
Anil Sawhney, RICS Global Construction and Infrastructure Sector Lead, commented: "To address the profound impact of construction on our world, the sector must move even faster to reap the benefits of BIM and digital twins. Digitalisation in construction continues to gather momentum, but like the wider construction sector, adoption of such technologies is being held back by increasing costs and shortage of skilled professionals.
"The sector is agile, but with continual cost and time pressures and frequently criticised lack of spending on research and development the sector runs the risk of being left behind. Whilst standards such as ICMS 3 and professional bodies upskilling members is helping, construction needs more support, whether that's private investment or Government funding or initiatives to ensure countries can continue to prosper."
Andrew Knight, RICS Global Data and Tech Lead, commented: "Current supply chain issues and soaring costs are yet another aspect the sector is having to urgently address. Coupled with incorporating environment, social and governance (EDG) principles, designing and measuring social value; implementing whole-life and whole-asset thinking; and carbon footprint calculation, benchmarking and reporting across projects the construction sector is in the midst of a perfect storm.
"Whilst early BIM modelling is now commonplace and participants across the asset lifecycle are now sharing information more freely, especially on cost estimation and health, safety and well-being, there's still a way to go. The power of BIM, with its higher dimensions of time, cost, and sustainability, coupled with digital twins will add the most value over coming years, so long as the sector gets the right support."
RICS President, Clement Lau, commented:
"For professionals working in construction, which multiple studies identify as the single area of human activity that accounts for more carbon impact than any other, the stakes could not be higher. We have a unique responsibility to ensure that data and technology-driven practice play a positive role in our future and that of the communities we serve."
Jon Sealy, Global CEO, Faithful+Gould Engineering Services, Member, RICS QS Leaders Forum, commented: "The report reveals unsurprising lagging indicators of adoption married with a forceful and important call to arms from the RICS. It is critical that, as an industry, we rise to the challenge."
Possible solutions:
ICMS 3 – a world first for cost and carbon management in construction, from concept to completion and beyond.
BIM for Cost Managers: Requirements from the BIM Model, 1st edition – a source of reference for quantity surveyors (QS) or cost managers when BIM has been implemented in the life cycle of a project. It offers an awareness of BIM and provides readers with recommendations for good practice when producing measurement outputs.
RICS Data Standards and the Tech Partner Programme – The RICS Tech Partner Programme is a collaboration platform for innovative data and technology across the globe producing thought leadership, content, and market insight for the profession.
Digital Systems and Technology in Infrastructure – a guidance note which sets out how digital systems are commercially managed from the procurement and implementation phases through to their operational, maintenance and whole life cycle management within infrastructure assets.
Digital twins from design to handover of constructed assets – Digital twins are commanding increasing attention from industry professionals. Real-time, structured data has never been so accessible over the lifecycle of an asset, but this potential does not come without its own risks and disruption. Developed in collaboration with Glodon, this paper examines the current state and future potential of digital twins across the built environment.
RICS Global Construction & Infrastructure Conference
Explore some of our solutions to these market conditions
This report will be launched at the Global Construction and Infrastructure Conference on Thursday 26th May 2022. The conference will look at how infrastructure can stimulate local economies, explore what's needed in terms of investment to help countries absorb financial shocks and delve into how to solve the skills crisis through diversifying the sector.
About RICS
Everything the Royal Institution of Chartered Surveyors do is designed to effect positive change in the built and natural environments. Through respected global standards, leading professional progression and trusted data and insight, Royal Institution of Chartered Surveyors promote and enforce the highest professional standards in the development and management of land, real estate, construction and infrastructure.
The work by Royal Institution of Chartered Surveyors with others provides a foundation for confident markets, pioneers better places to live and work and is a force for positive social impact.
RICS Digitalisation of Construction Report 2022 information received 260522 from the Royal Institution of Chartered Surveyors
RICS Construction Activity Monitor 2022
Location: UK
Architecture Awards
Contemporary Architectural Awards – selection:
World Architecture Festival Awards
British Architectural Designs
London Architect – design practice listing on e-architect
RICS Awards
RICS Awards 2012 Overall Winner – Scottish War Blinded Building, Linburn, West Lothian
Page Park Architects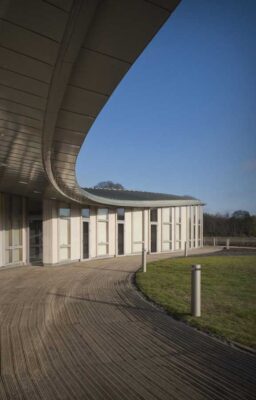 picture : Page Park Architects
Scottish War Blinded Building wins RICS Awards
RICS Awards 2010 + previous years
London Architecture Designs – architectural selection below:
Comments / photos for the RICS Digitalisation of Construction Report 2022 page welcome