RICS News 2023, UK government budget, Royal Institution of Chartered Surveyors report, UK property
RICS News 2023: UK Government Budget Response
8 June 2023
RICS UK Residential Market Survey, May 2023
Several market indicators improve but stubborn inflation rate suggests storm clouds have arrived
• New buyer enquiries and agreed sales metrics post least negative readings in twelve months
• National house prices still falling although downward pressure continues to ease
• New instructions indicator moves into positive territory for the first time since early 2022
• Expected further Bank of England interest rate rises will likely dampen positive trends
• Interest rate rises and proposals to abolish Section 21 pushing some landlords to leave the lettings market
Thursday 8 June 2023 – The Royal Institution of Chartered Surveyors (RICS) UK Residential Market Survey for May 2023 revealed that while some positive trends have emerged, expectations about further interest rate rises may introduce renewed downward pressure on the market in the months ahead.
Regarding demand, the net headline balance for new buyer enquiries was -18% (net balance) in May. Although this indicates a subdued trend in buyer demand, the latest reading is up from a net balance of -34% in April and represents the least negative figure over the past twelve months. This trend is consistent across the country, with a less downbeat pessimistic trend for new buyers reported in every region when compared to January figures.
Meanwhile, the agreed sales indicator returned a net balance of -7% this month, noticeably less downbeat than figures of -29% and -18% seen back in March and April respectively. Similarly, the latest net balance for near-term sales expectations was recorded at -7%, representing the least pessimistic view from respondents since May 2022 (up from -17% in April). At the twelve-month time horizon, the sales expectations net balance stands at +2% (virtually unchanged from +3% previously) and is consistent with a generally steady sales outlook.
New instructions rose by a net balance of +14% of survey participants during May. Consequently, this breaks a run of thirteen successive negative monthly readings and marks the strongest reading for the new listings metric since March 2021.
A net balance of -30% of respondents cited a further fall in national prices in May. Even so, this measure has turned less negative in each of the past three reports, having hit a recent low of -46% in February. Within this, the disaggregated data is now showing some noteworthy variations in house price trends across different parts of the UK. In London, for instance, the latest net balance of -3% indicates a mostly steady picture (up from readings of -42% and -11% in March and April).
Alongside this, respondents in Scotland and Northern Ireland witnessed an uplift in house prices. In contrast, prices continue to fall in most English regions, with the net balances across the East Midlands (-68%) and the South East (-48%) seated most deeply in negative territory.
While many metrics clearly indicate some improvement in market conditions, recent disappointing inflation figures will likely lead to the Bank of England taking further action, with further interest rate rises expected to stifle the market.
In the lettings sector, demand still outstrips supply, with further pressures placed on availability as interest rate rises and proposals to abolish Section 21, among other changes contained in the UK Government's Renters (Reform) Bill, encourage landlords to sell up.
RICS Senior Economist, Tarrant Parsons, said:
"The latest RICS UK Residential Survey feedback indicates a modest recovery in the sales market activity during May, with generally less negativity compared to the end of 2022.
"However, it seems storm clouds are gathered, with the UK's stubbornly high inflation likely undermining the recent improvement in activity by prompting the Bank of England to take further action through interest rate rises, leading to higher mortgage rates and ultimately reducing affordability and buyer demand. The banking sector appears to expect this with many banks and building societies already introducing products with higher interest rates.
"Interest rate rises are also impacting the rental sector and combined with looming reforms proposed in the government's Renters (Reform) Bill, landlords are increasingly deciding to leave the sector and sell up property, causing further constraints to lettings supply."
Previously on e-architect:
15 May 2023
UK market remains weakened although a brighter future is predicted as the fall in house sales slows
RICS Residential Market Survey April 2023
• Twelve-month sales expectations continue to depict an improved and steadier outlook for the market
• Agreed sales reading for April is the least negative since July 2022
• New buyer demand figures drop as number of properties on the market increases slightly
• Rental prices anticipated to be driven higher over the next few months as demand continues to outstrip supply
The Royal Institution of Chartered Surveyors (RICS) Residential Market Survey – April 2023, reported a market continuing to struggle, with high borrowing costs and an uncertain economic outlook remaining the main challenges for home buyers.
Starting with new buyer demand, in terms of net balance, the figure for April dropped to -37% from the -30% recorded in March (captured on a seasonally adjusted basis).
However, most of the survey's indicators have improved slightly from the lows hit towards the end of 2022.
The indicator capturing agreed sales for April returned a net balance of -19% up slightly from -30% last month. Interestingly, this represents the least negative reading since July 2022.
In terms of supply, survey respondents cited an overall flat picture for new instructions during April, with the net balance declining slightly to -4% (from -6% in March).
The recent decrease in demand and sales has resulted in a slight increase in the average number of properties held on estate agents' books (36 homes on average for each agent, compared to 35 in February and March).
Anecdotal commentary from survey respondents provided insight into recent buying trends with several respondents citing buyers looking for smaller, more affordable homes while people are moving out of older homes to buy more energy efficient new builds.
The latest feedback from the survey in relation to house prices remains in negative territory with a net balance of -39% in April, although this current reading is less negative compared to net balances of -43% and -47% seen in March and February.
Looking ahead to the next twelve-months, the price expectations indicator continues to improve from the lows hit during the end of 2022, returning a net balance of -16% in April compared to the -24% recorded in March.
Moving across to survey results from the rental market, tenant demand has increased in the three months to April according to a net balance of +41%
However, a fall in landlord instructions was recorded over the same timeframe, with a net balance of –24%% of respondents reporting a decline. With demand continuing to outstrip supply, rental prices are anticipated to be driven higher over the next few months.
Simon Rubinsohn, RICS Chief Economist, commented:
"Although the newsflow around housing does appear to have steadied over the past month, key indicators from the RICS survey point to a series of challenges in both the sales and lettings space.
"Most notably, buyer demand still appears to be subdued in the face of relatively high borrowing costs, the prospect of at least one more interest rate hike and ongoing affordability challenges.
"Meanwhile, the imbalance between demand and supply in the letting market still remains stark despite the significant increase in rents.
Critical to addressing both areas of the market is the delivery of more supply. However, indicators of the level of new housing starts in the early part of the year suggests that the picture is if anything continuing to soften as housebuilders activity reflects both macro uncertainty and policy developments".
Samuel Rees, RICS Senior Public Affairs Officer commented:
"The supply of affordable housing for owners and renters continues to be a prominent issue in our latest Residential Market Survey.
"Last week's local election results saw the government face severe defeats, with several senior Conservative politicians calling the government watering down of homebuilding target a mistake and a contributor to their electoral performance.
"Our data has consistently shown that supply is one of the biggest challenges to housing in the UK, with prices and affordability driven, in part, by the availability of stock.
"The removal of the annual 300,000 new homes ambition by the government, along with wider planning, material and labour concerns are adding to the challenges of house building.
"RICS are also increasingly concerned about the pressures facing the rental market.
"Demand for rental homes remains high, but stock remains low, and landlords are increasingly exiting the market – which is translating into higher rents.
"The government's proposed changes in the Renters Reform Bill, while supporting quality and transparency for tenants, will increase pressure on landlords and may force even more to exit the market.
"We are calling on the government to reinstate its housebuilding target to drive supply and give confidence to the market that new homes are coming. Furthermore, the government needs to ensure that proposed reforms to the rental market are delivered in such a way that it increases support for landlords and tenants and maintains and grows supply".
1 May 2023
Promising improvement in occupier demand as quality over quantity becomes the preference for UK commercial spaces
RICS UK Commercial Property Monitor, Q1 2023
Secondary offices and retail continue to struggle but prime offices see firmer expectations
Anecdotal remarks continue to cite ESG factors as an important driver of demand for some offices
Prime office rents expected to rise across regions, but most positive in London. Prime retail rents also interestingly expected to pick up marginally in London
RICS UK Commercial Property Monitor
The Royal Institution of Chartered Surveyors (RICS) UK Commercial Property Monitor Q1 2023 sees the market remaining generally subdued as it continues to contend with higher borrowing costs and a slow economic growth outlook.
However, the overall tone is not as downbeat as last quarter and while a majority of respondents still view the market to be in a downturn a rising share now feel conditions are stabilising (or beginning to improve). The industrial sector in particular has seen renewed momentum.
The headline net balance for tenant demand came in at -3% (net balance) in Q1. Although this is a mostly flat picture, this is a positive improvement on -20% (net balance) in Q4. Within this, the industrial sector saw a pick-up in occupier demand, registering a net balance of +16% vs +6% in Q4. Meanwhile, tenant demand was flat to marginally negative for office space (net balance -6%) and continued to fall across the retail sector (net balance -23%). Even so, in both instances, this was less negative than in the previous quarter and prime offices are more positive.
Looking at rent the net balance of respondents predicting an increase in prime industrial rents over the next twelve months rose from +40% in Q4 to +58% in Q1, and from +6% to +23% for secondary industrial rents. By way of contrast, the outlook for rents remains negative for prime and secondary retail outlets, although the net balance of respondents expecting falls did moderate. For the office sector, there remains a stark contrast between prime and secondary, with the former expected to see solid rental gains (net balance +29%) while rents are seen falling across the latter (net balance -37%). Anecdotal remarks continue to cite ESG factors as an important driver of demand for some offices.
When looking at broad regions a net balance of +38% of respondents are predicting prime office rents in London rising in the year to come. Although growth in prime office rents is also seen across the South, Midlands and the North, expectations are not quite as elevated as those in London (in net balance terms). Industrial rental growth expectations are particularly buoyant across the Midlands. Both prime and secondary retail rents are projected to fall across most parts of the UK. Interestingly, however, rents are now anticipated to pick-up marginally for prime retail space in London.
Turning to the investment market, investor demand posted a net balance of -14% in Q1. Although still indicative of weakening investor enquiries for a third straight quarter, the latest figure is less downcast than the reading of -30% seen in Q4. Indicators tracking overseas investment demand remained in negative territory across all three traditional market sectors.
Senior Economist for RICS, Tarrant Parsons, commented:
"Although the picture across the UK commercial property market remains generally subdued in the face of higher interest rates and a soft economic outlook, the latest survey feedback tentatively suggests that the most difficult period for the market may now have passed.
"Indeed, capital value expectations for industrial assets returned to modestly positive territory having fallen sharply at the end of last year.  This improvement has been supported by still solid occupier conditions across the sector, with demand for industrial space continuing to outstrip supply.
"Likewise, many of the more alternative sectors such as aged care facilities, life sciences, data centres and student housing display a resilient outlook for the year ahead. By way of contrast, secondary office and retail properties continue to struggle, evidenced by rental and capital value projections remaining deeply negative across both segments for the coming twelve months".
Survey results can be accessed here
Previously on e-architect:
RICS Webinar – A New Cycle for CRE?
27 April 2023
16:00 – 17:00 BST
ow is the Commercial Real Estate market shaping up in the face of the evolving economic environment?
RICS present the results of the latest Global Commercial Property Monitor and discuss with leading participants in the sector their insights on the opportunities for the rest of the year as well as the potential risks to the property market.
19 April 2023
RICS report following first-ever survey covering data and technology use across the built environment
• Data and technology sector remains vibrant following a post pandemic boom in the industry
• Artificial Intelligence will require the sector to address challenges around governance, risks and interpretability
• Organisations should recognise the benefits of moving from documents to data
RICS News 2023: Survey Report
Wednesday 19th April 2023 – RICS today releases its first annual 'RICS Tech Partner Programme Survey' produced by surveying over 170 members of the RICS Tech Partner Programme community, a platform of experts who provide tech solutions for their clients across the land and property sector globally.
The digitalisation of the built and natural environment is driven by the emergence of 'PropTech', and by various demographic, economic and behavioural trends, coupled with the threat of climate change and the continued legacy of the pandemic. Land, real estate, property, and infrastructure are challenged by these changes, and data and technology form part of the solution that the sector must adopt.
AI is a key theme throughout the report, and in all its various forms can be argued to be one of the most pervasive technologies affecting the sector. AI has both sector-specific uses, such as AVMs, as well as the increasingly popular customer service chatbots but the implementation of such technology comes with a degree of responsibility for businesses in terms of governance and security as mentioned in the report.
The strength of AI in the data analytics world is also playing a vital role in turning datasets of all sizes and varieties (that a human being would struggle to interpret) into information that enables decision support and modelling. AI can model complex scenarios, such as construction schedules, in a manner no human could achieve.
Sharing of data is also critical to AI success in some cases, and issues around data standards, data sharing and data quality shows the need for consolidation, and a recognition that standards need to work on an international basis. Data if collated will have huge value to firms, governments and society at large, but with so much land and property data stored in silos, in document form, and in many cases simply absent and uncollected, this task will undoubtedly take time and effort.
Unsurprisingly, ESG, efficiency and cost savings are seen as the most significant drivers for the adoption of new technologies. Compliance and competitive pressures also feature significantly in the survey results.
The survey results demonstrate that barriers continue to exist which slow tech adoption across the sector. Most barriers appear to be due to deficiencies in change management, culture, skills and leadership, and not a lack of data and tech.
Just over half of respondents to the survey remain optimistic about the levels of investment in data and technology being maintained, despite the recent shift in interest rates and other macroeconomic factors presenting challenges to the sector.
The author of the report, Andrew Knight, who serves as the Global Data and Tech Lead at RICS, said:
"This report emphasises the potential of fully digitising the built and natural environment.
"Achieving increased digitisation will address the crucial challenge of sustainability and improving diversity across the profession, highlighting the critical importance of property professionals working together to develop and implement data and technology solutions right across the property lifecycle".
Previously on e-architect:
15 March 2023
RICS News 2023: United Kingdom Government Budget Response
While this is likely a 'safe' budget, given the focus on growth, there are several areas in which the UK Government could have further removed obstacles and supported our industries' potential impact in boosting growth alongside driving sustainability.
Infrastructure and Net Zero
The expansion of the Climate Change Agreement for UK industry should also be welcomed, but businesses still require access to advice and the supply chain to achieve decarbonisation, which has proven a challenge in recent years.
Energy cost support
The reversal of a proposed increase to the energy price cap is welcome, however, as always with the quick policy fixes, the causes of high energy usage through retrofit and decarbonisation need addressing as an urgent priority. This is something RICS has repeatedly called for, and we'd be pleased to continue to offer our expertise in this area to the UK Government. The Energy Efficiency Taskforce and schemes including ECO+ will go some way towards meeting this need, but not at the scale or pace required for meaningful change.
Housing
RICS is disappointed by the lack of housing ambition in this budget. The fallout from the 'mini-budget' hit the housing market hard, and we still have the challenges of  limited housing stock and rising rents as reported again in last week's RICS UK Residential Market Survey (UK Residential Market Survey (rics.org) )
Investment and support in creating housing stock both in the right place and of the right tenure, to support both buyers and renters is critical now more than ever.  This could be through new builds and suitable, standards-driven conversions, given the removal of housebuilding targets.  With political will, there is a way.
Additional commentary from Simon Rubinsohn, RICS Chief Economist – "There is also merit in revisiting the stamp duty system, which is detrimental to [sales] activity, including a stamp duty break for downsizers to encourage them and enable them where stamp duty is a barrier to their plans to downsize, to free up family-sized homes."
Levelling up and devolution 
The re-ignition of investment zones in certain parts of the UK will stimulate regeneration but keeping alight the drive on other policies is needed alongside this. Updated planning rules, a business rates discount for new builds, and the need to maintain a focus on sustainability and quality are important for these zones to support communities in what they need and want while driving growth, because not everywhere aims to be a copy of Canary Wharf.
Additional funding for regeneration, and powers to be devolved to regional mayors, specifically the West Midlands and Greater Manchester, will create opportunities for more localised placemaking to be created, aligning with our Levelling Up and Sustainable Placemaking Report.
Comments on this RICS News 2023: UK Government Budget article are welcome.
15 March 2023
Comment from Lord Mark Price on the UK Government's investment zones
Trevor Morriss, Principal at architecture studio SPPARC, said:
"The government's new investment zones will provide a welcome boost to key regional cities. However, the inauspicious absence of planning reform creates a ceiling on the policy's impact.
Architects and developers are constantly endeavouring to respond to commercial demand but are held back as schemes languish in the planning system. Too often growing industries in the UK lose momentum as innovation is inhibited by a lack of affordable housing, offices and life science space.
We need a joined-up approach, which connects the dots between investment and the physical capacity of cities."
SPPARC is the Lead Architect in the extensive £1.3bn redevelopment of Olympia London.
15 March 2023
Comment from Lord Mark Price on today's budget reacting to the Chancellor's plans to support people with disabilities in the workplace.
"I applaud the Chancellor's budget which tackles the UK's economic inactivity. WorkL's data consistently shows that people with a disability are facing serious challenges in their employee experience. The flight risk for people with a disability is 34% compared to 26% for those who are non-disabled. The Wellbeing risk is significantly high at 40% compared to 32%. Disabled people score 5% points lower when asked if they feel fairly paid than non-disabled people.
By providing funding for people with disabilities to get back to work, the Government is recognising how important it is to support people with disabilities in the workplace."
Background:
WorkL
Lord Price launched WorkL, back in 2017, along with WorkL For Business which now helps over 250 businesses globally improve the happiness and engagement of their teams and has seen over 250,000 individuals globally take the free Workl happy at work survey which helps people determine how happy they are in their current job. The test is centred around the Founder, Lord Mark Price's widely approved employee engagement theory: Six Steps to Workplace Happiness, which includes Reward & Recognition, which are integral to retaining talent.
Previously on e-architect:
RICS Residential Market Survey November 2022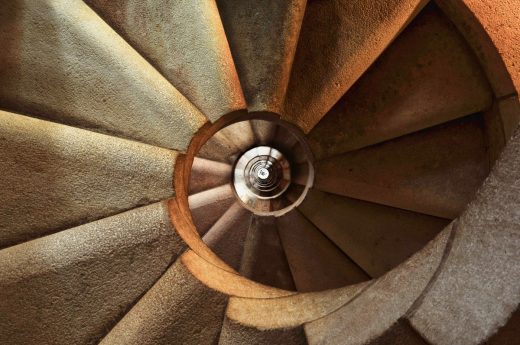 RICS Residential Market Survey
RICS UK Construction & Infrastructure Monitor Q3 2022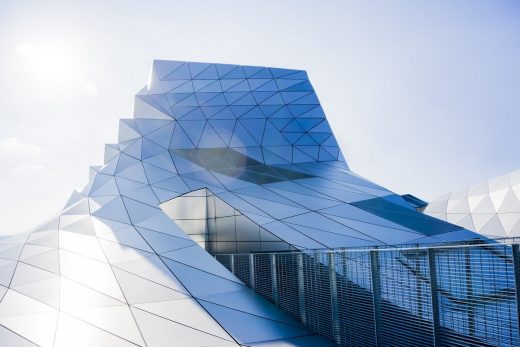 Construction activity expected to continue to slow with credit constraints, labour and material shortages impacting growth
RICS Construction Activity Monitor 2022 Report
27 May 2022
RICS Digitalisation of Construction Report 2022 Responses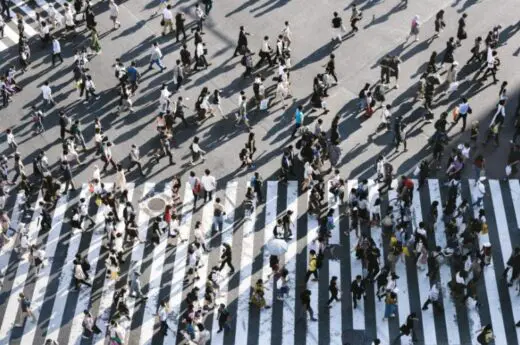 RICS Digitalisation of Construction Report 2022
Location: UK
Architecture Awards
Contemporary Architectural Awards – selection:
World Architecture Festival Awards
British Architectural Designs
London Architect – design practice listing on e-architect
RICS Awards
RICS Awards 2012 Overall Winner – Scottish War Blinded Building, Linburn, West Lothian
Page Park Architects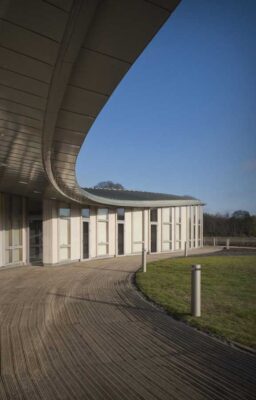 picture : Page Park Architects
Scottish War Blinded Building wins RICS Awards
Global Construction and Infrastructure Conference
RICS Awards 2010 + previous years
Comments / photos for the RICS News 2023: UK Government Budget page welcome