RICS News 2023, UK Government Budget, Royal Institution of Chartered Surveyors, UK Property
RICS News 2023: UK Government Budget Response
15 March 2023
While this is likely a 'safe' budget, given the focus on growth, there are several areas in which the UK Government could have further removed obstacles and supported our industries' potential impact in boosting growth alongside driving sustainability.
Infrastructure and Net Zero
The expansion of the Climate Change Agreement for UK industry should also be welcomed, but businesses still require access to advice and the supply chain to achieve decarbonisation, which has proven a challenge in recent years.
Energy cost support
The reversal of a proposed increase to the energy price cap is welcome, however, as always with the quick policy fixes, the causes of high energy usage through retrofit and decarbonisation need addressing as an urgent priority. This is something RICS has repeatedly called for, and we'd be pleased to continue to offer our expertise in this area to the UK Government. The Energy Efficiency Taskforce and schemes including ECO+ will go some way towards meeting this need, but not at the scale or pace required for meaningful change.
Housing
RICS is disappointed by the lack of housing ambition in this budget. The fallout from the 'mini-budget' hit the housing market hard, and we still have the challenges of  limited housing stock and rising rents as reported again in last week's RICS UK Residential Market Survey (UK Residential Market Survey (rics.org) )
Investment and support in creating housing stock both in the right place and of the right tenure, to support both buyers and renters is critical now more than ever.  This could be through new builds and suitable, standards-driven conversions, given the removal of housebuilding targets.  With political will, there is a way.
Additional commentary from Simon Rubinsohn, RICS Chief Economist – "There is also merit in revisiting the stamp duty system, which is detrimental to [sales] activity, including a stamp duty break for downsizers to encourage them and enable them where stamp duty is a barrier to their plans to downsize, to free up family-sized homes."
Levelling up and devolution 
The re-ignition of investment zones in certain parts of the UK will stimulate regeneration but keeping alight the drive on other policies is needed alongside this. Updated planning rules, a business rates discount for new builds, and the need to maintain a focus on sustainability and quality are important for these zones to support communities in what they need and want while driving growth, because not everywhere aims to be a copy of Canary Wharf.
Additional funding for regeneration, and powers to be devolved to regional mayors, specifically the West Midlands and Greater Manchester, will create opportunities for more localised placemaking to be created, aligning with our Levelling Up and Sustainable Placemaking Report.
Comments on this RICS News 2023: UK Government Budget article are welcome.
15 March 2023
Comment from Lord Mark Price on the UK Government's investment zones
Trevor Morriss, Principal at architecture studio SPPARC, said:
"The government's new investment zones will provide a welcome boost to key regional cities. However, the inauspicious absence of planning reform creates a ceiling on the policy's impact.
Architects and developers are constantly endeavouring to respond to commercial demand but are held back as schemes languish in the planning system. Too often growing industries in the UK lose momentum as innovation is inhibited by a lack of affordable housing, offices and life science space.
We need a joined-up approach, which connects the dots between investment and the physical capacity of cities."
SPPARC is the Lead Architect in the extensive £1.3bn redevelopment of Olympia London.
15 March 2023
Comment from Lord Mark Price on today's budget reacting to the Chancellor's plans to support people with disabilities in the workplace.
"I applaud the Chancellor's budget which tackles the UK's economic inactivity. WorkL's data consistently shows that people with a disability are facing serious challenges in their employee experience. The flight risk for people with a disability is 34% compared to 26% for those who are non-disabled. The Wellbeing risk is significantly high at 40% compared to 32%. Disabled people score 5% points lower when asked if they feel fairly paid than non-disabled people.
By providing funding for people with disabilities to get back to work, the Government is recognising how important it is to support people with disabilities in the workplace."
Background:
WorkL
Lord Price launched WorkL, back in 2017, along with WorkL For Business which now helps over 250 businesses globally improve the happiness and engagement of their teams and has seen over 250,000 individuals globally take the free Workl happy at work survey which helps people determine how happy they are in their current job. The test is centred around the Founder, Lord Mark Price's widely approved employee engagement theory: Six Steps to Workplace Happiness, which includes Reward & Recognition, which are integral to retaining talent.
Previously on e-architect:
RICS Residential Market Survey November 2022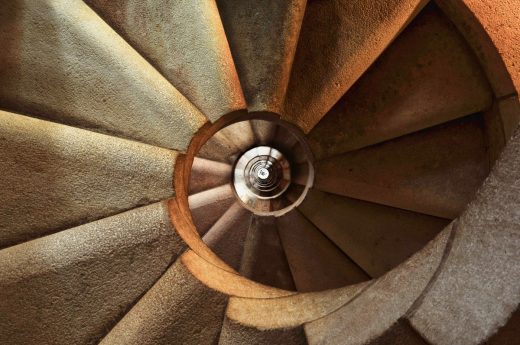 RICS Residential Market Survey
RICS UK Construction & Infrastructure Monitor Q3 2022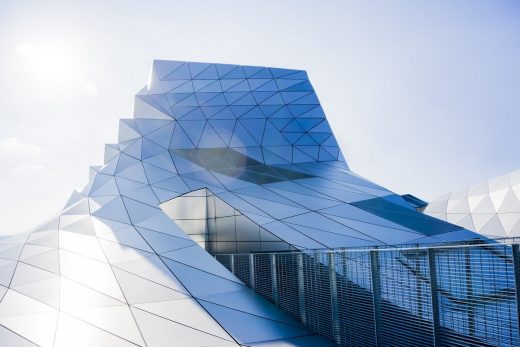 Construction activity expected to continue to slow with credit constraints, labour and material shortages impacting growth
RICS Construction Activity Monitor 2022 Report
27 May 2022
RICS Digitalisation of Construction Report 2022 Responses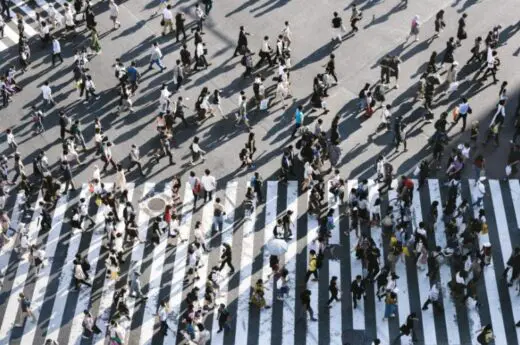 RICS Digitalisation of Construction Report 2022
Location: UK
Architecture Awards
Contemporary Architectural Awards – selection:
World Architecture Festival Awards
British Architectural Designs
London Architect – design practice listing on e-architect
RICS Awards
RICS Awards 2012 Overall Winner – Scottish War Blinded Building, Linburn, West Lothian
Page Park Architects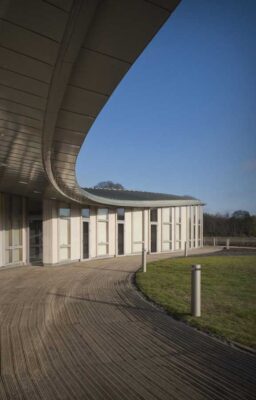 picture : Page Park Architects
Scottish War Blinded Building wins RICS Awards
Global Construction and Infrastructure Conference
RICS Awards 2010 + previous years
Comments / photos for the RICS News 2023: UK Government Budget page welcome