Retail shop design ideas for 2022 guide, Store architecture style tips, Shopping decor advice
Retail Shop Design Ideas For 2022
19 November 2021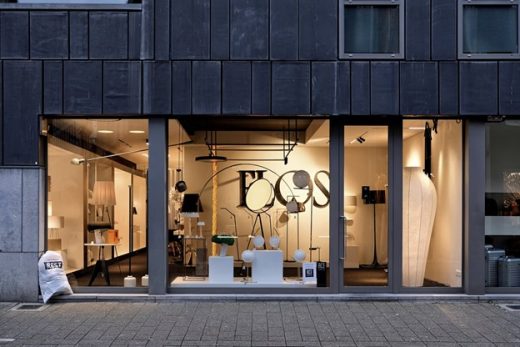 The retail industry has changed dramatically over the past two years. Facing one of the biggest obstacles in the form of COVID-19, business owners and landlords alike, have been forced to adapt or close up shop.
Sudden lockdowns forced business owners to close. Stringent laws and regulations meant that store owners would have to change the layout and design of their retail shop. While physical store locations suffered, those with an online offering flourished.
To the point where more than 70% of businesses struggled to keep up with demand as congested shipping distribution channels and logistic companies' backlogs made it impossible to replenish stock.
So, what does 2022 and beyond hold for the retail industry? We take a look at the top retail shop fitting design ideas organisations will be putting a major focus on in the new year.
Retail Shop Design Ideas Guide
Flexible in-store designs and layouts
Flexibility will be a key driver in how businesses present themselves not only physically but also in the online space. Flexible in-store design and modular layout allow retailers to quickly adapt their operations according to changing conditions and trends.
In simple terms, modular style solutions give retailers the ability to move things around and easily change the layout of a brick-and-mortar store overnight. With 46% of shoppers now buying more things online from local retailers, this can be especially useful when launching new products, adapting to seasons, and creating a branded experience.
From a commercial fitout standpoint, landlords can attract a steady flow of tenants with highly adaptable spaces with minimal destruction to the space every time someone new moves in.
Pop-up shops are in
This brings us to pop-up stores. They are the definition of 'limited-time' and help businesses create and spread brand awareness without locking themselves into an expensive contract.
It's a great way for eCommerce businesses to open temporary stores, test out their products and connect with their customers. Again, with more shoppers now looking to buy things online from local retailers, this is a great opportunity for brands to build a sense of community and connection.
From design ideas and layouts that maximise customer engagement to supplying furniture and putting it all together, the process to set up a pop-up store is relatively simple when using an expert commercial fitout company that specialises in retail shop fitting designs.
Invite more customers in with a home-like design
Ever walked into a retail shop and it felt just like and smelt home? That isn't by coincidence. Comfortable and inviting home-like designs are very much a growing retail shop design trend that has become increasingly popular in recent times.
Home-like design enables customers to feel comfortable while in-store and encourages them to want to revisit the space in the future, even tell their friends about their experience.
Think wooden floorboards, modular shelving, peppery incense burning in the background, and relaxing music. You see it don't you?
Ethical consumerism is the new meta
Consumers, millennials, in particular, are becoming increasingly concerned about climate change and social justice. Research has shown that 54% of direct shoppers prefer to buy from brands that are sustainable. So much so, that they are willing to jump ship from any brand that doesn't align with their values.
They want to see retailers take actionable steps towards things like protecting mental health, sourcing products ethically and fairly, in addition to hiring a more diverse team, and carbon labelling.
Convenient technology, touch-free shopping
Positives that have come from out of the pandemic for retailers is the acceleration of convenient, touch-free technology allowing customers to shop with little contact. Things like artificial intelligence robot waiters, ordering via QR codes, voice activation, among others that help reduce physical interactions in-store.
Previously, store owners were concerned about maximising foot traffic and increasing store dwell time. However, as more people move to online avenues, meaningful in-store experiences have become a large focus, with a push for faster and seamless transactions.
Rethinking the role of your store
Keeping up with changing landscapes, consumer behaviour, and habits as a retailer means being flexible and agile. You no longer need that big giant retail space to increase your sales, but rather it's about how effectively you use that space and brand yourself.
Sustainability, technology, personalisation, and what your brand stands for will be major factors that will ultimately affect your retail fitout design. Today, consumers are more engaged with retail shops with new and fresh ideas to present, such as shopping malls and stores implementing virtual reality.
Communicating your retail shop fitting design idea with a commercial retail fit out company will ensure you get a cost-effective solution that's flexible and efficient.
Comments on this Retail Shop Design Ideas For 2022 article are welcome.
Building Articles
Architecture
Seoul Animation Center Competition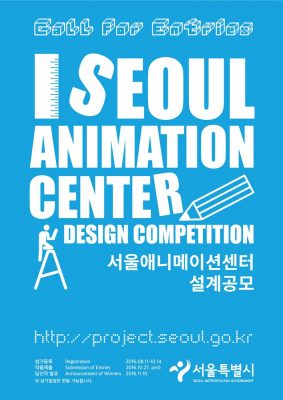 image courtesy of architects practice
Seoul Animation Center Competition
Cosmote TV HQ and Studios, Athens, Greece
Design: LC Architects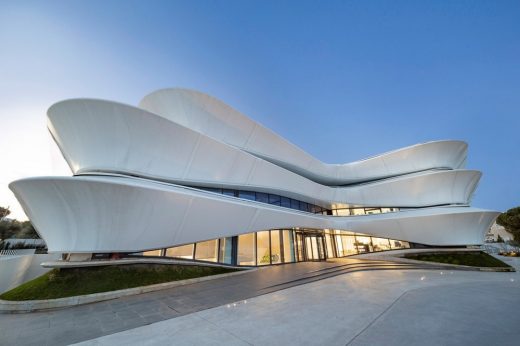 photo © Nikos Daniilidis
Cosmote TV HQ and Studios
Comments / photos for the Retail Shop Design Ideas For 2022 page welcome