5 most common uses for aggregates in construction, Building quarrying gravel and sand advice
5 Most Common uses for Aggregates in Construction
19 Nov 2021
Anyone involved in the construction industry or landscaping is probably familiar with aggregates. Due to their versatility aggregates are routinely found in all manner of commercial building and construction projects. Aggregates are produced usually through quarrying natural resources such as gravel, sand and sometimes rocks.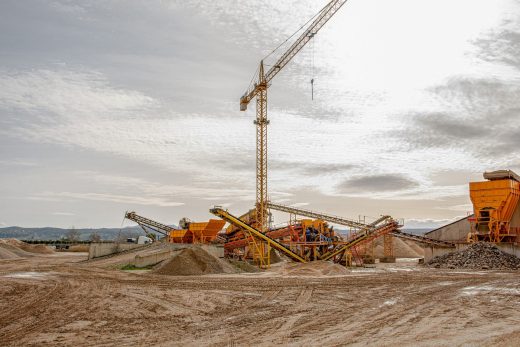 Although it is not unusual for such natural resources to be found in the sea. These natural resources can be recycled to make the aggregates routinely used in all different types of construction. Modern production is almost all done through techniques developed in quarries and are used worldwide. We thought we would have a look at some of the most common places aggregates can be found in the construction industry.
Building Structures
It is unlikely you will find any building that is constructed without the use of aggregates. One of the most important ingredients in any construction is concrete which has a large consistency of aggregates such as sand within it. Aggregates are a vital part of concrete as they help give it strength and consistency. As a result the construction industry is highly reliant on aggregates in the building of office blocks, houses and many other commercial and residential properties.
Roads
As a result of the ever increasing number of vehicles on the countries roads it has become more important than ever that they are both strong and durable. The ability to withstand constant use and heavy loads mean that they need to be made to last. This is where aggregates come in, because of their strength and durability aggregates are used to create the base layer in both roads and motorways. Aggregates are used on roads in many different forms particularly crushed and untreated gravel which can be used as both a foundation and a surfacing material. The types of aggregates available to you will depend on location, such as whether you are hiring a Bryan, Texas aggregate hauler or an aggregate hauler out of upstate New York. As a result stone is an integral part of the make up of any road system.
All Different Types of Engineering Projects
As with roads many engineering projects rely heavily on the use of aggregates. This includes structures such as bridges and tunnels. Bridges by the very nature of there are required to be built on a high quality material. Both bridges and tunnels are an important part of the transport system, and any failure of these structures can result in chaos. So, the use high grade aggregates goes a long way to providing them with a stability and longevity that ensures years of trouble free use.
The Railways
When you are travelling by train have you ever looked closely at the tracks. The gravel that you can see in between the tracks is essential to hold the wooden cross ties in place and that makes sure rails remain safe and secure. The aggregates most commonly used as track ballast for railways are crushed stone and gravel and they form a sub base for the track. It goes without saying that it is imperative high quality aggregates are used for this purpose.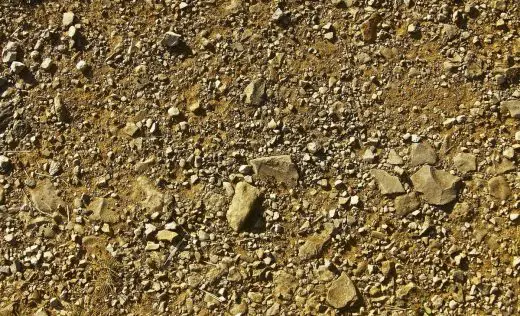 Aesthetics and Decoration
Decorative stone and aggregates are commonly found in landscaping and in the building of walls in residential and commercial properties. Decorative aggregates are generally small pieces of stone usually known as gravel, chipping or pebbles.
They are also ideal for improving the look of gardens and driveways in all different type of property. With an array of sizes, shapes and colours available you can get any design you wish.
So, as you can see aggregates play a vital part in all aspects of the construction industry from buildings to road and rail systems.
Comments on this 5 most common uses for aggregates in construction article are welcome.
Building Articles
Residential Architecture
Construction
Construction Posts
4 tips to make construction lending less risky
Benefits of Concrete in Construction
What maintenance is needed for public infrastructure
Comments / photos for the 5 most common uses for aggregates in construction page welcome