Renovating Your Kitchen Guide, Property Decor Help, Home Style Tips
Renovating Your Kitchen? 4 Amazing Tips
24 Nov 2020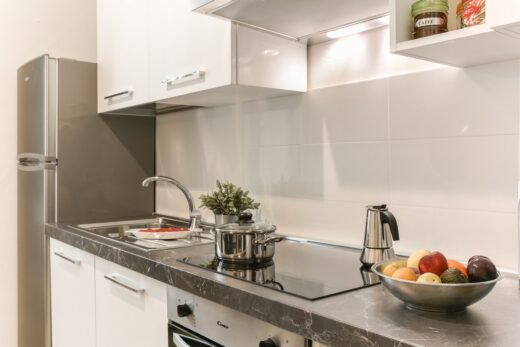 The kitchen is one of the most important parts of your home. When your kitchen isn't designed the way you want it to be, it feels like the house is incomplete. If you have had the same kitchen design for a long time, or are simply frustrated with the broken doors and countertops, you should renovate your kitchen.
Renovating your kitchen can be a tedious task. Also, if you don't get it right, you might get stuck with a design you don't like, for a long time. Therefore, it is crucial that you keep in mind some basic things if you want to renovate the right way. These tips will help you do just that:
Renovating Your Kitchen Tips
Determine Your requirements
Let's be honest, most of the fancy kitchen designs you will see on the internet and on magazine covers are not as practical as you'd want them to be.
Before you start looking for designs you like, you must make a list of some of the basic requirements you won't budge on while renovating. These requirements should be based on what are the must-have items in your kitchen and the space you are willing to allocate for each one.
You should also try and include a wider walkway in your kitchen if you have space. Convenience and comfort are also extremely important – so, make sure you don't let the design compromise on that. Once you feel like you're certain that you've listed out all that you need, you can focus on the next steps.
Set a budget
Once you know your requirements, it is time to set a budget for the renovation. The budget should be based on your financial condition at the moment.
Also, it is generally a good idea to not spend more than 10%-15% of your home's total value on renovating the kitchen. Once you decide the total amount you are willing to spend, you should allocate it to the other things you require in your kitchen except renovation, say, 2% for other kitchen appliances, etc.
When you determine a budget for your different sets of requirements, it will become a lot easier for you to pick kitchen designs. If you want to know some interesting stats about kitchen remodeling, it's budget, RoI, actual spending, you must visit here – it will be a great eye-opener for you.
Keep Safety in Mind
The kitchen contains a lot of hazardous items if you are living with kids and/or pets. Try to include some basic safety features like child-locks on drawers and cabinets to avoid any future accidents.
Adding child-locks won't cost much and you will also be able to easily remove them when it renders useless in the future. You can also look for designs that allow for the cooktop to be kept away from the traffic areas and other simple safety tips.
You can install the refrigerator and the microwave at a point where they are easily accessible to people both inside and outside the kitchen. Including these design ideas in your renovated kitchen won't dent your budget by much and would be highly beneficial for you as you would be able to avoid potentially dangerous accidents in the future.
Seek the help of Professionals
After you have made a list of your requirements and have decided upon a budget, you need to hire a good team that will turn your dream kitchen into a reality. Often, to save money, people forego hiring a professional design team.
While this may save money in the short-term, your kitchen might end up having some serious design flaws and could lack safety measures. A professional design team for kitchen renovations in Melbourne will not only help you get the kitchen you desire but will also ensure that you don't go over budget. When hiring a design team, you should also explore some of their previous works to understand their proficiency.
Following these tips will allow you to get the kitchen you have always wanted and will also make the tiring process of kitchen renovation a bit easier for you to deal with.
Comments on this Renovating your kitchen? 4 amazing tips article are welcome.
Kitchens
Kitchen Design Style Posts
Unique design ideas for your kitchen
Bohemian style kitchen decor ideas for new homes
Consider While Renovating Your Kitchen
Building Articles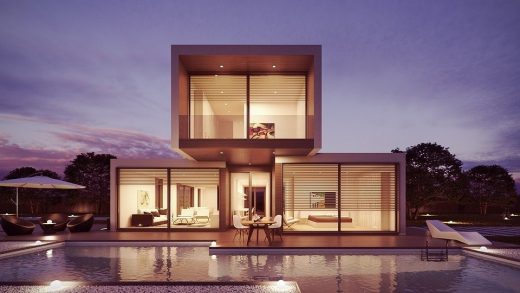 image courtesy of article provider
Comments / photos for the Renovating your kitchen? 4 amazing tips page welcome