Remove your oil tank before selling your property Guide, Home Advice
Why It's Necessary to Remove Your Oil Tank Before Selling Your Property
10 Feb 2021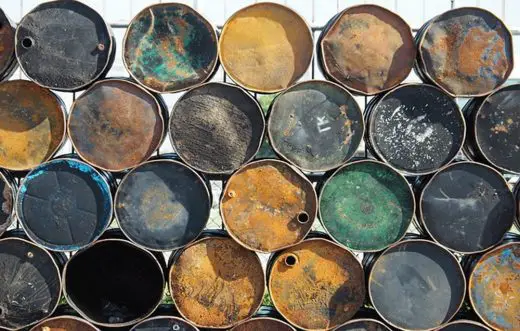 "Why do I have to remove my oil tank?" – this is one of the common questions asked by people who are planning to sell their house. Although there is no law requiring the removal of oil tanks before any transaction, realtors still find it crucial to remove them.
Oil tanks store fuel oil on industrial and residential land for heating systems, and they are placed either under or above the ground. Without removing any existing oil tank, it will be unlikely for you to sell your property. Any person who owns the property remains responsible for the tank and the potential hazards that come with it.
Until the tank is properly removed, contamination of the soil is assessed, and the whole area is completely cleaned, selling your property would surely be a tough endeavor.
What You Need to Know About Unremoved Oil Tanks
Residential and commercial oil tanks have always been an efficient, cost-effective method for heating their own home or business. Although their advantages have been well known for years, you cannot just disregard the disadvantages of having one, thus making the removal of oil tanks the safest option.
There are many reasons why property owners want to remove their oil tank. Perhaps, it has become old and unsightly. In some cases, they grew tired of the excessive maintenance that is required, or it could also be because of its environmental hazards. One thing is for sure though, which is, once homeowners sell their property, they don't want their oil tank to be an issue.
Acquiring a new property is an investment of money, time, and effort. Thus, when a potential buyer knocks on your door and asks you why they should purchase your property, the last thing you want to tell them is the presence of an unremoved oil tank in your vicinity. So, if you're planning to sell your property and you have an underground tank, it would be best to have the tank professionally removed first to avoid compromising the value of your property.
Moreover, even if you're not planning to sell your property, the resulting soil contamination due to leaving the oil tank in place could still present a hazard to your health, and that of everyone close to the area. If you are worried about the cost of removing your oil tank, simpletankservices.com can help you rest those worries away, since the company offers fixed and affordable prices on their oil tank removal services.
Ways to Deal with an Unremoved Oil Tank
1. Inspect before removing the oil tank
Before starting the process of removing the underground oil tank, it is important to know if doing so is the best move. If you think that the best recourse is to remove the oil tanks because it's damaged, you may need to investigate further to double-check the tank's condition, because you may find out that it can still be repaired. Most companies that assist with removing underground oil tanks offer repair services, too, so this might be a good choice for saving money. Potential buyers will be willing to buy the property if it is properly assessed.
2. Empty underground oil tanks regularly
Many homeowners were concerned about their assets being damaged during the oil tank removal process. Although some damage might be done during the landscaping, still it can minimize this damage.
Experts who empty underground oil tanks daily and who have the right tools for the job also know the best methods to do so. This means they can minimize the damages to your landscaped area other than during the removal process. It can also help you save money and restore your lawn more quickly and effectively.
In addition, after oil tank disposal, some of these companies aid with soil remediation. Aside from restoring the beauty of your lawn, this can also help remove contaminants from the soil and potential buyers will likely recommend the property with oil tanks.
3. Elevate your landscape design
Oil tanks are not precisely attractive. It looks hostile whether it's occupying a large space in your basement or an obvious spot on your lawn. If you are selling your home and seeking to draw buyers, this may be a problem. But, even with an oil tank sitting on your ground, you can still give your property that 'wow' factor with these ideas on how to beautify your oil tank. You can also grow plants for your landscape and house to elevate the greenery of your home.
4. Reducing the possible leakage from your oil tank
Previous reports of several companies state that when oil tanks were sold, they had a life expectancy of about 20-25 years. Considering that, the faster you empty your oil tank, the safer.
5. Abide by local laws and regulations
As has been stated above, you need to be aware of some health and environmental concerns that go along with removing an old oil tank. In like manner, you must also worry about local laws and regulations concerning oil tank removal in your property. This is to ensure that you'll not be running into potential lawsuits.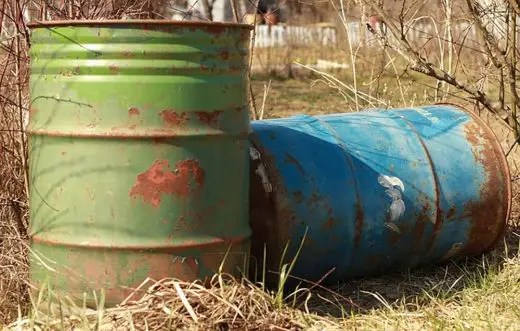 Depending on where your residence is located, you are still required to have your buried oil tank removed by a professional. If you attempt to remove it yourself, you could face legal issues. An oil tank removal service will help you safely remove the oil tank, obtain the correct work permits, and can ensure that they comply with local laws and regulations for the whole operation. So, as the property owner, make sure to choose a trustworthy oil tank removal company that adheres to the right process and complies with all local regulations.
Removing your property's oil tank proactively means that you won't have to deal with the added pressure in the future when selling your property. This will also save you from running into problems when renewing your mortgage or insurance policies. Ultimately, you'll have peace of mind knowing that there is nothing beneath your underground that can harm you or anyone near your area.
Comments on this guide to Why It's Necessary to Remove Your Oil Tank Before Selling Your Property article are welcome.
Buying Property
Buying Property Posts
Pros and cons of selling your home
Things to consider when selling to cash house buyers
Home Articles
Residential Architecture
Comments / photos for the Remove your oil tank before selling your property advice page welcome