Buildings Remodeling Insurance, Home Protection Analysis, Renovating Property Advice
Remodeling Insurance: What you should know
10 August 2019
Remodeling Insurance things to think about
When you are interested in renovating your home, there are a few things you should think about. Before you do anything to the property, you need to come up with a plan that has a timeline and detailed notes on what you will remodel in the home.
Factoring your budget is a huge part of home renovations, and the budget shouldn't be without remodeling insurance. It is essential to include insurance costs into your projections because it is absolutely necessary to avoid sinking into the cost of damage and accidents. If you are going to renovate your home, it is best to be honest with your insurer. This is the first step.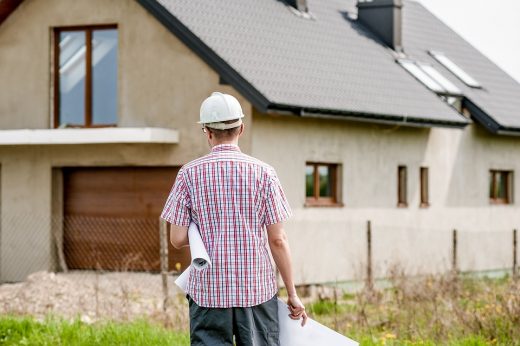 image courtesy of article provider
Remodeling Insurance Guide
Be Honest with you Insurance
After you have figured out what you want to renovate in your home the next thing to do is to talk to your insurance. Give them a call and ask them what they will cover and what renovations they will not.
Once you have found out what your current insurer offers for coverage, you will probably need to shop around for better insurance. You will then know what you need to get peace of mind and financial coverage for the remodel. Then it is crucial to find the company that will insure you for all your renovations.
Do I Really Need Insurance?
Insurance is key for any home-building job. You don't want to have an accident and be stuck with paying for the damages, supplies, or even an injury to one of the people working on the renovation.
In the long-run insurance will save you money. While you could risk it and be careful, you will regret the decision if you find yourself in a jam after damage has occurred or if someone gets hurt. So, in short, yes you need insurance for your renovation. Not only will you be covered for whatever happens during the remodeling, you will avoid getting in trouble for not covering your home and workers.
Types of Insurance for Renovations
You will need to arrange empty building or site insurance to protect the building against damage and to obtain public liability coverage. According to the experts at the site MoneyPug, which is commonly used to compare home insurance, conventional building insurance won't be valid if a property is empty for more than 30 days. If it is not habitable, the same is true. While some insurers will extend empty building coverage, this may only provide basic insurance for fires, earthquakes, and disasters like an impact by aircraft.
Regular inspection at least every two weeks is one of the things empty building insurance depends on. It is also dependent upon water systems being drained as well as the electricity and gas mains being isolated. Insurance companies usually require waste to be cleared and the letterbox to be sealed. They may also want security shutters in some areas.
Site insurance is pivotal for a home renovation. Physical elements of the project, which include the existing structure, materials, and temporary work, are covered by this type of policy. In addition, accidental damage to someone else or their property is also covered. The people who are working on the job will be covered for bills if they get injured. Loss or damage to equipment you own or have rented will also be included. Personal possessions, personal accidents, and legal expenses should all be included in your site insurance policy.
While site insurance is likely more cost-effective, the cost depends on the property's value, the region the property is in, the value of new building works, and the terms of the insurance.
Whatever you insurance policy, you should take care to know what they don't cover. When you know what you are risking, you will be better off. You will know what risks you can take and which ones you shouldn't. If you're living on the site, you will need to be extra careful. Specialist insurance can also be helpful for specific renovations.
Whether you are doing a big renovation or a small remodel, you will need the proper insurance to make sure that your possessions, home, and personnel are covered when an unexpected event occurs. Get started today by making a plan and seeing what will be covered in that plan.
Building Articles
Comments / photos for the Remodeling Insurance: What you should know page welcome