Recovery of housing market likely to spill over into 2021 tips, UK property guide, British house sales
Recovery of the housing market likely to spill over into 2021
20 Aug 2020
The wreckage left over by the coronavirus pandemic is likely to be irreparable for some time with people and industries still feeling the full effects of months of disruption. One such industry is the property market whose losses are expected to be worth £27 billion this year after missing out on approximately 124,000 sales.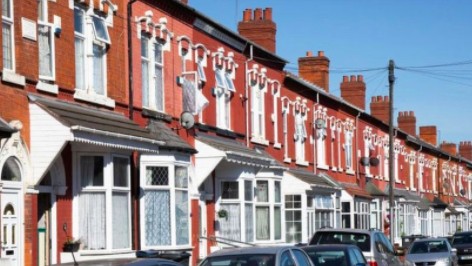 Virtual home sales
During lockdown, estate agents and housing companies had to think outside the box. No longer could people be shown around houses in a physical sense and so the digitalisation of the industry sped up. That left estate agents giving potential buyers virtual tours as more digital services began to pop up like www.fastcashproperty.co.uk that send out offers within 24 hours.
Virtual Reality was already infiltrating the property industry prior to lockdown, but it took that impetus and impossibility of normal selling procedure for VR to really hit its straps. For those looking to buy a home, taking a tour of a property is usually the make or break. Without that being possible, estate agents had to come up with the next best thing: a virtual one. Though the loss of sales is a heavy one, the ability to remotely match homes with buyers without actually meeting did help companies maintain some sales with safety the priority.
Sales steadily picking up after dramatic decline
Despite the housing market getting back on its feet recently, sales during the first half of 2020 from January 1 to June 30 were down by almost a fifth as compared to the same period a year ago.
Fortunately for the industry, sales are picking up once more as those patiently waiting to buy or sell can do so and are doing so at speed. The recent stamp duty cut put in place by the government and Chancellor Rishi Sunak is leading this demand with cities as wide ranging as Liverpool and Sheffield experiencing a rush in the market.
It is the experience that people went through during lockdown that has prompted the rejuvenated interest in the housing market. The effects of living in an area where there is little happening or a place with no outside refuge such as a garden may well have been influenced to check out houses more suited to their interest. People are also being told it is now a buyers' market, but only for the time being as only those prepared to take a risk are putting their foot on the pedal.
This doesn't just work one way either; following months of lockdown, sellers and landlords have been determined to get back on the ladder after witnessing a lack of interest on the market since before lockdown as well as a number of deals falling through. Such a small window of opportunity will not last too long as word spreads.
Supply and demand to widen with positive effects
With countries reopening their housing markets on a staggered basis alongside this stamp duty holiday, buyer demand and new sales volumes are expected to stay at the current levels as we enter August and September.
As the gap widens between housing supply and demand, that should help support house prices in the second half of the year with housing price falls unlikely to come into being until at least the end of the year. And, despite the fact that transactions are going through much quicker than normal, 124,000 sales will still have been lost as opposed to what was expected.
Longer-term issues
But, the lockdown has caused a number of people to lose their jobs – indeed approximately 600,000 jobs had been lost by mid-June with three million said to be on benefits as the worst of the pandemic hit public sector workers. With unemployment set to rise further, this is going to have an effect on market activity over the final quarter of this year as well as the first of 2021 whilst government economic support will likely push the impact of pricing into next year too.
Comments on this Recovery of the housing market likely to spill over into 2021 advice article are welcome.
Building Articles
Comments / photos for the Recovery of the housing market likely to spill over into 2021 page welcome