Reasons you should be moving to San Jose, CA, Architectural Buildings, Organic Design
10 Reasons You Should Be Moving to San Jose, CA
8 Sep 2023
The allure of moving to San Jose has been capturing the attention of many for years. But what is it about this Californian city that's so enchanting? Is it the bustling tech scene or its rich tapestry of cultures? Perhaps it's the scenic beauty or the promise of a prosperous future. Dive into the reasons that make San Jose a top choice for relocation. If you've ever pondered over "why do people move to San Jose?", you're about to get your answers.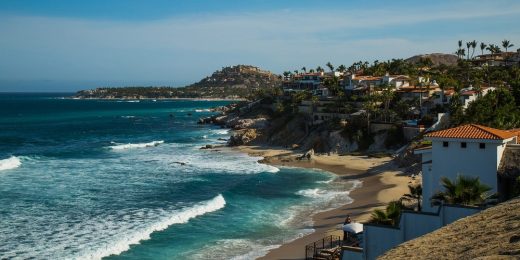 The Heart of Silicon Valley
Tech Opportunities
San Jose stands as the veritable heartbeat of Silicon Valley. For those in tech, moving to San Jose often feels like a pilgrimage to the mecca of technology. The city is bursting with opportunities, from innovative startups to established tech mammoths like Apple and Google. This is more than just job opportunities; it's the promise of being part of the future. It answers the question of "why is San Jose growing so fast?" in part due to its tech-driven pulse.
Growth and Innovation
But it's not all work and no play. San Jose stimulates the mind outside of the 9-to-5 as well. There's an undercurrent of innovation everywhere. Events, conferences, and workshops centered on technology and its future are plentiful. And in such an environment, the flow of ideas is incessant. It's easy to see why San Jose is growing at such a rapid pace.
Natural Beauty and Climate
Mild Weather
One of the alluring reasons for moving to San Jose is its commendable weather. Mild winters and warm summers mean you're not spending half the year bundled up or sweating it out. This temperate climate not only makes daily living comfortable but also ensures that outdoor activities can be a year-round affair.
Outdoor Adventures
Speaking of the outdoors, San Jose doesn't disappoint. From rolling hills to serene parks, the city is a playground for nature lovers. And whether you're hiking, biking, or just taking a leisurely walk, the beauty of nature is always just around the corner. It's this blend of urban life and natural beauty that has many asking, "Is San Jose a good place to live?" The answer is a resounding yes!
Cultural and Social Hub
Diverse Communities
Cultural diversity is another solid reason for moving to San Jose. The city offers a tapestry of cultures, traditions, and celebrations. From Little Saigon's vibrant Vietnamese community to the spirited festivals of the Latino populace, there's always a cultural experience waiting.
Events and Festivals
San Jose's event calendar is a testament to its cultural richness. Whether it's the San Jose Jazz Festival, Diwali celebrations, or Cinco de Mayo, the city ensures there's always an occasion to come together and celebrate. For those wondering why people move to San Jose, this communal spirit certainly ranks high on the list.
Quality of Life
Education System
For families, moving to San Jose comes with the assurance of a solid education system. From elementary to higher education, the city boasts schools and universities that are recognized both statewide and nationally. The focus isn't just on academics but also on holistic growth, ensuring a bright future for the younger generation.
Healthcare Facilities
San Jose doesn't compromise on health. With state-of-the-art healthcare facilities, residents have access to the best medical care available. From regular check-ups to specialized treatments, the city's healthcare infrastructure stands as one of the best in the country.
A Foodie's Paradise
The gastronomic scene in San Jose is nothing short of delightful. Moving to San Jose means opening oneself up to a world of culinary delights. From authentic global cuisines to fusion foods that tantalize the taste buds, there's a dish for every palette.
Efficient Transportation System
Getting around is a breeze in San Jose. With a well-planned transportation system that includes buses, light rail, and more, moving through the city is convenient. And for those looking beyond the city limits, the Mineta San Jose International Airport serves as a gateway to the world.
Sports and Recreation
Sports enthusiasts have ample reason to cheer when moving to San Jose. Whether you're an ardent follower of football, hockey, or soccer, there's always a match to catch. For those keen on more active participation, numerous parks and recreational facilities dot the city.
Economic Prospects
Employment Rates
The flourishing tech sector is just one aspect of San Jose's robust economy. With one of the country's highest employment rates, job security and opportunities are aplenty. It's no wonder people keep asking, "why is San Jose growing so fast?"
Real Estate Market
Real estate in San Jose, though competitive, offers promising returns. Be it for personal residence or investment, the property market in the city has been witnessing consistent growth, making it a wise choice for prospective buyers.
Thoughts On Moving To San Jose
Moving to San Jose, CA, often feels like opening a new chapter in a promising book. The city, known for its technological prowess, cultural diversity, and inviting climate, stands out as one of the top choices for those looking for a dynamic change. When considering moving to San Jose, CA, it's not just about relocating to a new place; it's about embracing opportunities, new experiences, and a lifestyle brimming with potential.
This city, nestled in the heart of Silicon Valley, is not only a hub for innovation but also offers a harmonious blend of urban buzz and serene nature. Hence, the idea of moving to San Jose, CA, is a prospect filled with excitement and anticipation for what lies ahead.
While pondering over moving to San Jose, CA, one shouldn't underestimate the intricacies of the relocation process itself. Ensuring a smooth transition requires meticulous planning, especially when it comes to packing, transportation, and settling in a new environment. This is where the expertise of a professional comes in handy.
Hiring a moving company, especially local movers, can significantly ease this transition. These experts are well-versed with the intricacies of moving, be it packing delicate items securely or navigating the local streets efficiently. Leveraging their services ensures that your belongings are handled with care, transported safely, and delivered timely. In essence, local movers not only take the physical load off your shoulders but also provide peace of mind, making your move to San Jose seamless and stress-free.
Comments on this 10 Reasons You Should Be Moving to San Jose, CA article are welcome.
Building Articles
Mexico Architectural Designs
Contemporary Mexican Architecture Designs – architectural selection below:
Solaz Los Cabos Hotel, San José del Cabo, Baja California Sur
Design: Sordo Madaleno Arquitectos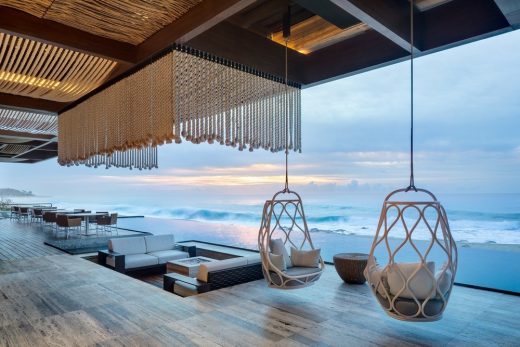 photograph : Rafael Gamo
Solaz Los Cabos Hotel in San José del Cabo
Hyatt Regency Andares, Puerta de Hierro zone, Zapopan, Jalisco
Architects: Sordo Madaleno Arquitectos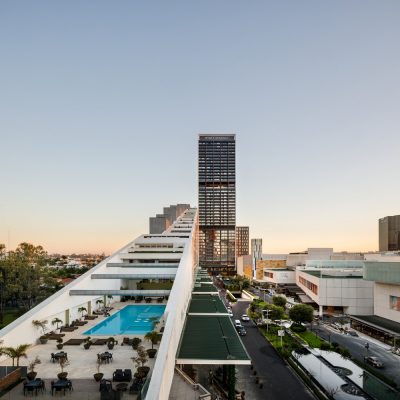 photograph : Rafael Gamo
Hyatt Regency Andares in Zapopan, Jalisco
Comments / photos for the 10 Reasons You Should Be Moving to San Jose, CA page welcome