Moving to Dallas TX, Texas relocation tips, Texan city home move, United States of America living advice
Moving in Dallas, TX? Ultimate Cost of Living Guide
August 26, 2023
Cost of Living in Dallas, TX – Ultimate Guide provides an all-inclusive look into what it takes financially to move to this dynamic Texan city. Dallas is an eclectic mix of cultural diversity, a robust economy, and high-quality amenities, all of which can make it an appealing destination for many people.
But as with any move, a crucial factor to consider is the cost of living in Dallas, TX. This guide equips you with essential information on housing, food, transportation, health care, education, and utilities costs that influence the living expenses in Dallas.
Relocating to a new city involves more than just understanding the cost of living. It also requires thorough planning and organization, particularly when it comes to moving your belongings. To streamline the moving process and minimize stress, you might want to consider hiring a professional moving company.
They not only save time and effort but also provide safe and efficient transport of your valuable possessions. One such reputable company is Evolution Moving Company Dallas, known for their exceptional service and experience in the Dallas area. Whether you're moving from another part of Texas or from across the country, understanding the cost of living in Dallas, TX, and hiring a reliable moving company can make the transition a smooth and enjoyable experience.
Dallas buildings, Texas, USA: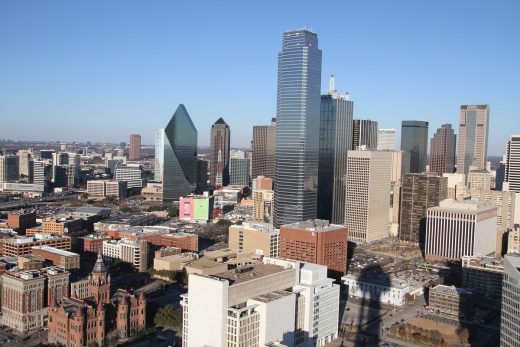 Housing: Costs and Trends
One of the most significant factors influencing the cost of living in Dallas, TX is housing. Dallas is a city of neighborhoods, each with its distinct character and price tag. On average, the median home value in Dallas hovers around $275,000, while the median rent for a one-bedroom apartment is approximately $1,200.
The cost of housing in Dallas, TX can vary depending on the location, type of housing, and the current market conditions. Upscale neighborhoods like Highland Park, Uptown, and Preston Hollow tend to be pricier, while areas like Cedar Crest or Far North Dallas offer more affordable options.
Buying vs Renting
Choosing between buying and renting a home in Dallas primarily depends on your financial condition, long-term plans, and the housing market's current state. While buying can be a worthwhile investment, renting offers flexibility. It's crucial to do your research and consult with a real estate professional to understand what fits your needs best when considering the cost of living in Dallas, TX.
Transportation: Commuting and Costs
Another important aspect of the cost of living in Dallas, TX is transportation. Dallas is a sprawling city, so having a personal vehicle can be a necessity for some. The cost of gas in Dallas tends to be lower than the national average, reflecting Texas's role as a major oil producer.
The average cost of a new car in Dallas is around $25,000, but used cars can be found for significantly less. Auto insurance in Texas costs roughly $1,500 per year, depending on your age, driving history, and vehicle type.
Public Transportation Options
Dallas also provides several public transportation options for those who prefer not to drive, which can significantly reduce the cost of living in Dallas, TX. The Dallas Area Rapid Transit (DART) operates buses, light rail, and commuter trains throughout the city and its suburbs. The base fare for a single ride on DART is $2.50, but daily, weekly, and monthly passes offer savings for frequent riders.
Food: Dining and Groceries
Food is another important consideration in the cost of living in Dallas, TX. The city boasts a vibrant food scene, with costs reflecting this variety. On average, a meal at a mid-range restaurant costs around $15-$20 per person, while monthly grocery bills for a single person amount to approximately $300. Grocery prices in Dallas are fairly average when compared to the rest of the country. Expect to pay around $3 for a gallon of milk, $2 for a loaf of bread, and $1.50 for a dozen eggs.
Dallas' Famous Food Spots
And let's not forget the Dallas dining scene. While it contributes to the cost of living in Dallas, TX, it's a flavorful perk of residing here. Food lovers won't want to miss restaurants like Pecan Lodge for its acclaimed BBQ or Meso Maya for its authentic Tex-Mex dishes.
Utilities: Bills and Management
When calculating the cost of living in Dallas, TX, don't overlook utilities. In Dallas, utility costs include electricity, water, trash, and heating, which average around $150-$200 per month for a 915 square-foot apartment. This cost varies depending on the season, usage, and efficiency of your appliances.
Energy Saving Tips
There are ways to manage these costs in Dallas. Residents can implement simple energy-saving measures like efficient use of air conditioning, opting for LED lights, and using water-efficient appliances. These steps can help lower the utility contributions to the cost of living in Dallas, TX.
Health Care: Accessibility and Costs
Health care is an essential factor when considering the cost of living in Dallas, TX. Dallas offers top-quality health care services. The average cost for a doctor's visit is approximately $105. The city is home to world-renowned medical facilities, including the UT Southwestern Medical Center.
Top Health Institutions in Dallas
Baylor University Medical Center, Texas Health Presbyterian Hospital, and the Children's Medical Center are some of the top-ranked health care providers in Dallas. These institutions offer high-quality health care services but can contribute to the overall cost of living in Dallas, TX.
Education: Investment and Returns
Education is another important aspect to consider. Dallas has numerous highly-rated public and private schools, as well as several well-respected colleges and universities. The average private school tuition is about $9,000 per year, while public education is funded by tax dollars. These costs can significantly impact the cost of living in Dallas, TX, particularly for families.
Popular Schools and Universities
Dallas Independent School District (DISD), Southern Methodist University (SMU), and the University of Texas at Dallas (UTD) are some of the top educational institutions in the city, providing excellent education opportunities at a range of costs.
Conclusion: Is Dallas Worth It?
The cost of living in Dallas, TX is undeniably a crucial consideration. It's important to balance the costs with the benefits Dallas offers – fantastic food, high-quality health care, diverse education options, and a robust job market.
While some costs can be high, they're balanced by the benefits the city provides, making Dallas a compelling choice for many people. Living in Dallas, TX means access to a thriving job market, rich culture, and an enviable quality of life. The cost of living in Dallas, TX can vary, but with proper budgeting and planning, Dallas is an excellent place to call home.
Comments on this guide to moving to Dallas TX, USA article are welcome.
American Architecture Designs
America Architecture News – latest building updates
American Architectural Designs – selection:
Nancy and Rich Kinder Building, Museum of Fine Arts Houston, Texas
Design: Steven Holl Architects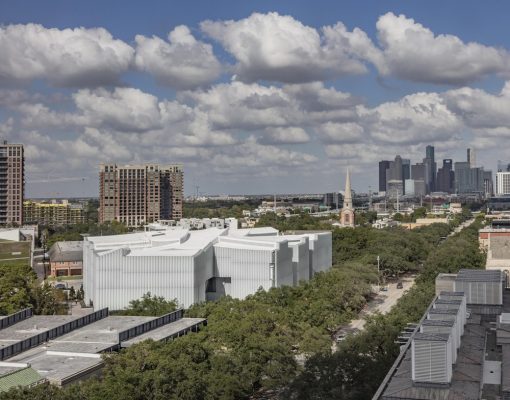 photograph © Richard Barnes, courtesy of the Museum of Fine Arts, Houston
Nancy and Rich Kinder Building Houston
Commonwealth Pier, Seaport World Trade Center, Boston, Massachusetts
Design Architect: Schmidt Hammer Lassen Architects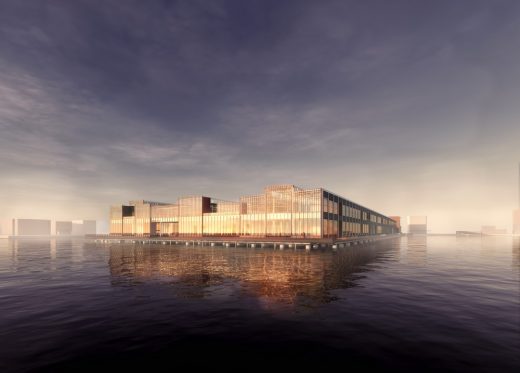 image © Schmidt Hammer Lassen Architects
Commonwealth Pier Boston
Building Articles
Comments / photos for the Moving to Dallas TX Guide page welcome