Hunt for the best sofa furniture tips, Property interior design style guide, Online house decor advice
Hunt for the Best Sofa – furniture guide
7 January 2023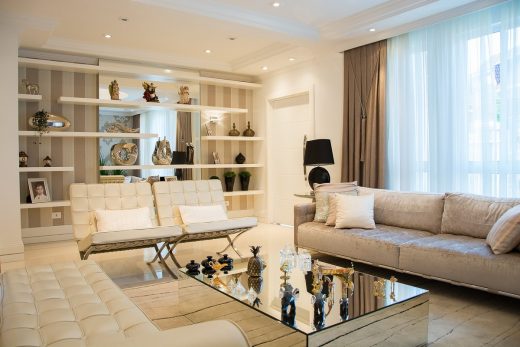 Stay Away From These Shopping Blunders While on the Hunt for the Best Sofa!
No matter your requirements, purchasing a sofa always proves to be a substantial financial commitment. If you choose the incorrect sofa type, size, quality or style, it may also prove to be one of the most costly errors. But you can arm yourself with information on the internet and make the right decision.
A newly purchased sofa will stick with you and your family for at least ten years and will be used a lot during these ten years. This is why buying a comfortable, budget-friendly and long-lasting sofa becomes crucial. Unfortunately, many people don't know how to distinguish a good sofa from a bad one, making their sofa shopping a herculean task.
Apart from the price of the sofa, multiple practical elements come into play while buying the right sofa, and if this is your first time buying a new sofa, it is easy to make mistakes. This is why this blog post will look at the top mistakes you must avoid while purchasing a sofa for your house or office.
Skipping Thorough Research
The most tedious part about buying a product is researching its types, features, trends and more. It is recommended to conduct proper research, especially when making a significant investment like a sofa. You have to go through multiple websites, compare prices, go through materials used in making the sofa, colour, durability and reviews. Only then can you decide which sofa will be better for your place.
Getting recommendations and experience from family members or friends who have previously purchased a modern bedroom sofa can be beneficial. But don't just go blindly with what they suggest, as you should also consider your preferences, budget and place size.
Buying a Sofa That Is Too Small or Too Big
This is one of the common mistakes people make while buying a modern bedroom sofa. This usually happens when people start browsing furniture websites without measuring the space. The worst thing that can happen to you after purchasing a sofa is the sofa not fitting into the place you have bought it for or the couch looking like a chair because of its small size.
A sofa might look deceptive on the website, and while you might think it is small, it can end up occupying every inch of your living room. So, before you begin digging through the different furniture websites for a large U-shape sofa, it is necessary to take a measuring tape and draw a rough sketch of your space.
Apart from this, you should also keep the sofa's scale in mind. The large U-shape sofa you buy should be the same scale as all other furniture; otherwise, it will look odd and will not blend with the environment.
Buying the Wrong Style
The cloud corner sofa or the cream 4-seater sofas you buy should blend with every furniture piece; or else, the sofa will look like a guy in uniform sitting at a beach party. The style of the sofa you buy shouldn't be just pleasing to the eyes, but it should be functional; otherwise, you will miss the whole point of purchasing the couch in the first place.
A sofa's design determines how it functions, and the design you select should be based on the utility you require, the size of your room and the aesthetics. Every home has its predominant style; therefore, just because your friend bought a cloud corner sofa doesn't mean you have to do the same.
Not Deciding on the Budget for the Sofa
If you are browsing for cream 4-seater sofas online, chances are you will succumb to every opulent-looking sofa on every furniture website. But do you have the budget to buy that sofa? If not, you are wasting your time and complicating your sofa-purchasing journey.
Wrapping Up!
Buying a sofa is always a significant investment; therefore, you must be practical with your budget. One of the best ways to keep things economical while still exploring the best quality sofas is to go online. Online furniture sellers offer heavy discounts because of the fierce digital competition, and you can take advantage of it.
Many shapes, designs, colours and sofas are available in the market; therefore, making an informed and economic decision becomes necessary. Use this blog post as a guide and buy the best sofa under budget for your space.
Comments on this guide to Hunt for the best sofa – furniture tips article are welcome.
Furniture
Furniture Design Posts
Vital rules of bedroom furniture placement tips

Iconic Collaborations in Luxury Furniture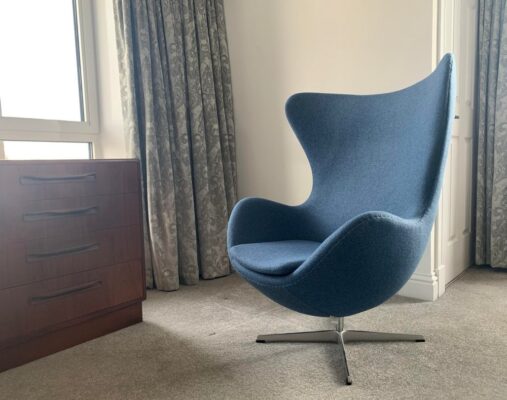 How to choose the perfect furniture for your garden
8 tips to help you buy new furniture for your home
Buildings
Residential Property Articles
Comments / photos for the Hunt for the best sofa – furniture tips page welcome