Professional Landscape Lighting for your home guide, USA outdoor light advice, Washington property exterior lamps
Take Your Home To The Next Level With Professional Landscape Lighting
30 July 2023
Designing beautiful homes isn't just about architecture and interior design. Outdoor spaces play an increasingly important part. Outdoor living spaces add not only aesthetic appeal but functionality too.
Of course, to maximize the use of outdoor living, lighting is essential. Well-planned landscape lighting can elevate outdoor areas and enhance mood and ambiance. Done correctly, value can be added to a home also.
Lighting consumes energy though. Designing an energy-efficient home requires the use of renewable lighting and lighting solutions that are eco-friendly. Professional landscape lighting experts help to take home designs to the next level without impacting the environment.

The importance of landscape lighting
Adding lighting to your outdoor space will enhance the beauty of your garden. But, landscape lighting has multiple benefits including security and safety.
The professionals at Washington Outdoor Landscape Lighting In Kirkland use exterior lights to boost ambiance and create safe functional outdoor living spaces. Exterior lighting can be used to illuminate walkways and entrances. It can also highlight water features and turn a patio into a space for evening gatherings.
Before winter arrives, there will be many warm evenings to come. Exterior lighting extends the functionality of patios and decking. Outside spaces can simply be enjoyed for longer when landscape lighting is used.
Professional landscape lighting brings many benefits
From curb appeal to increased security, landscape lighting brings numerous benefits. Gardens may be enjoyed long into the night, safely with steps and paths visible to guests. Here then, are some of the benefits of professional landscape lighting.
Landscape lighting enhances curb appeal
The first thing anyone notices of your home is the exterior or facade. Passers-by will notice your home, as will potential home buyers. Lighting plays a vital part in curb appeal by creating a welcoming vibe.
Lighting can be used to pick out particular architectural features. It can also draw attention to elements of your landscaped garden. With the correct lighting, you will create the type of inviting atmosphere that attracts potential buyers.
Curb appeal is a critical aspect of house sales now. Real estate agents place great importance on enhancing curb appeal. Lighting is a particularly effective way of improving night-time curb appeal.
Potential homebuyers will also be attracted to the safety aspects of exterior lighting.
Lighting creates a safe and secure outdoor environment
The United States DoJ reports that there are 2.5 million burglaries per year. The risk of joining this statistic can be mitigated through exterior lighting. Landscape lighting illuminates gardens and entrances. Burglars simply don't like exposure.
By introducing landscape lighting your home won't just look more beautiful, it will be more sure too. It will also increase safety for your family and visitors.
With paths, the driveway, and steps lit up, gardens become safer to traverse. Lighting boosts visibility and cuts the risk of tripping. Water features can be lit up to increase their aesthetic value while also making them safer for children to be around.
Landscape lighting highlights key features
There may be areas of your garden that you are particularly proud of. A gazebo perhaps, or ornamental features. Strategic lighting can be used to pick out different aspects of your garden.
For instance, natural beauty can be enhanced through the use of cluster lighting and other professional techniques. Lights can be placed in foliage to create interesting shadows and boost the ambiance of your garden.
Professional landscape lighters have many creative ways to accentuate the beauty of outdoor spaces.
Lighting enhances outdoor living spaces
Outdoor living spaces are areas that allow people to continue enjoying normal activities beyond the walls of their homes. Examples of outdoor living spaces are swimming pool areas or patios. Summer houses and decking would also qualify.
For these to be functional beyond daylight hours, lighting is needed. Landscape lighting can be utilized for added ambiance and atmosphere as well as practicality. Zones can also be created through the use of lighting fixtures.
Outdoor living spaces can be used well into the night when landscape lighting has been introduced.
Landscape lighting helps to add value to homes
Outdoor spaces such as those above add value to a property. And so does landscaping. Reports differ, but one study indicated that landscaping could add 10% to the value of your property.
Professional lighting is an important part of landscaping and outdoor living spaces. Enhancing this area of any home will boost curb appeal along with the value of the property.
Lighting adds mood and ambiance
It is clear that lighting can add ambiance to a garden but how so? Professional landscape lighting experts use a number of different techniques to accentuate entranceways and highlight architectural features.
Spotlighting is a common way to highlight a garden feature. But, uplighting, downlighting, and moonlighting can transform outdoor spaces from mundane to something special.
How to introduce eco-friendly landscape lighting
Adding lighting to your outdoor spaces will require higher energy consumption. Nevertheless, you can minimize the environmental impact of this in one or two ways.
Everyone must find ways to improve energy efficiency in the home today. Simple upgrades to insulation and low-flow showerheads will reduce energy use and water wastage. With lighting, two changes can make a positive difference to your energy bills.
LED lighting consumes less energy than standard incandescent lights. Up to 75% less energy is consumed, and LED lights last 25 times longer. Therefore, you can enjoy the ambiance in your garden knowing you are minimizing your impact on the environment.
Utilizing renewable energy such as solar will enhance your green credentials even further. Outdoor lighting is easily powered by solar energy. Solar-powered pool and water feature lights are readily available and don't require solar panel installation.
Choosing the right lighting fixtures
A solid lighting plan and choosing the right fixtures is crucial. Achieving the desired effect requires the right lighting fixtures.
Many lights are designed with specific purposes in mind. Path lights and driveway lights have clear purposes. But, there are spotlights, uplights, downlights, and more.
The design of your garden will need to be considered too along with its size. Creating an enhanced outdoor space requires planning, and ideally professional help.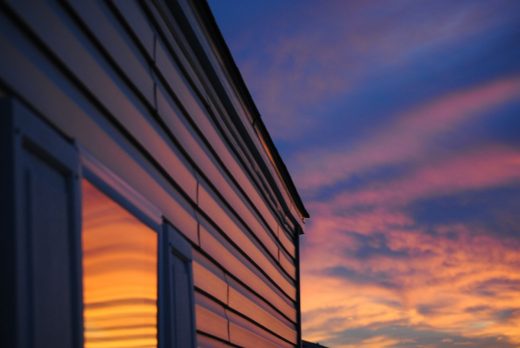 The importance of using professional landscape lighting experts
The global lighting market size was $120 billion in 2022. Clearly, this industry caters to more than just exterior lights. But, landscape lighting is a necessary part of the market, and very specialized.
Moonlighting is a great example of why professionals should be considered for landscape lighting. Moonlighting doesn't refer to having a side hustle but to a specific lighting technique.
Moonlighting involves using subtle lighting fixtures in tree canopies to create the effects of moonlight. When carried out properly it is highly effective and adds aesthetic value. However, it is difficult to carry out and best left to experienced professionals.
Professional landscape lighting installers have access to top-quality products. They will work with you to create your vision and offer alternative ideas to complement your home.
Summary
Installing garden lighting isn't particularly difficult. Installing effective landscape lighting that adds ambiance and boosts curb appeal though requires creativity and expertise. Professional landscape lighting experts know how to enhance outdoor spaces and add beauty.
But, landscape lighting adds more than just added visual appeal. Safety, security, and functionality all come with professional landscape lighting.
Comments on this guide to Professional Landscape Lighting ideas for your home article are welcome.
Lighting Design
Home Lighting Posts
Getting your home filled with light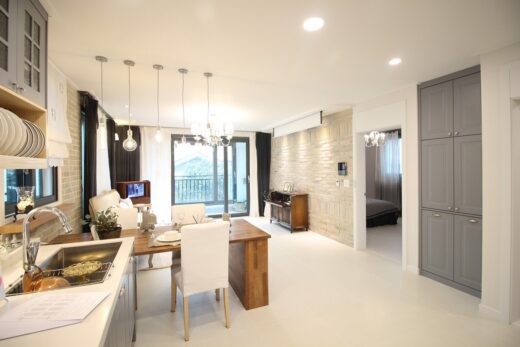 How Lighting Influences Mood and Productivity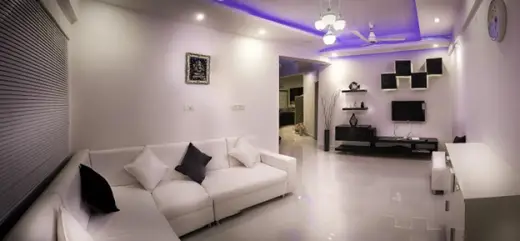 image source : pixabay.com
Tips To Choose the Right Lighting for Your Home
Best Solar Light Manufacturers In China
How to Use Lighting, Space and Material in Architectural Design
Building Articles
Residential Architecture
Comments / photos for the Professional Landscape Lighting ideas for your home design advice page welcome