Picking out windows to match your home style guide, Property window type advice
Picking Out Windows to Match the Architectural Style of Your Home
19 May 2022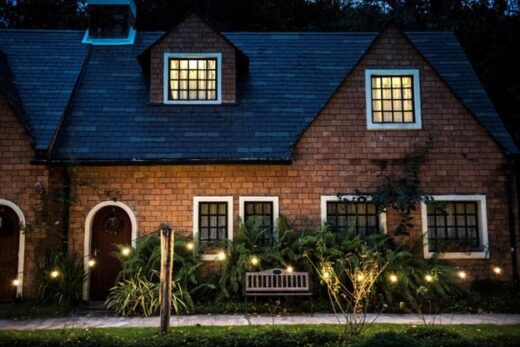 Credit: rawpixel.com Via Freepik
Alt="A brick home with black multi-pane windows is illuminated by string lights at night."
Deciding on new windows is one of the most important decisions you can make for your home. Your choice of window can save you money on your power bill, but it must also provide you with protection from the elements. Properly accomplishing all of these jobs requires a choice that fits your home just right – especially when it comes to the architectural style of your property.
Factors in Window Choice
Anytime you need to buy new windows, there's usually an apparent reason that sent you to that task. For one, they protect you from the elements, so you need to ensure they are in excellent working order. You might have realized that your windows are getting worn out and require replacement to function adequately.
Secondly, your windows are visible to guests from both the inside and outside, so you want them to look good. You may have decided that the design you currently own isn't suited to your taste or doesn't seem to fit in well with the rest of your home.
Whatever reason instigated your decision to buy new windows, it is vital to consider both practical and stylistic aspects of the new windows that you buy. The practical side of things will involve features like
Window Function
Energy Efficiency
Quality
On the other hand, when it comes to the look of your windows, one of the key ways to choose the best option is to match your new windows to the architectural style of your home.
Considering Architecture
When matching new windows to your home, context is everything. You need to consider both the aesthetic and practical qualities of your home's design to ensure you aren't ignoring crucial features. You might find it helpful at this point to classify your home's style in a more general sense to give you a general guideline to follow.
For example, if you determine your home's style based on period and function, you'll gain a better sense of what kind of windows will suit it best. You'll also be able to communicate your needs more clearly to a salesperson that can help you pick out windows from their available selection. Some of the more general types of architectural styles you might choose from include:
Traditional
Modern
Contemporary
Cottage
Mediterranean
Edwardian
If you're feeling adventurous and have a penchant for education, you can also follow this path more fully by learning more about architectural trends in homebuilding.
Considering Windows Types
Another way to approach the issue of matching new windows with the architectural style of your home is to view it from the vantage of window type. The simplest way to narrow things down regarding window choice is to eliminate the easy decisions first, such as where to add fixed windows. When you have areas that are out of reach, it isn't likely that you're going to want to open them.
Picking out an option regarding the way that your other windows function could be a decision that you make based on style, but it might also be one that is guided by your preference in how your windows open. Some of the choices you might consider include:
Tilt Slider
Slider
Awning (or Hopper)
Casement
Double-hung
Ultimately, the best way to ensure that you find a choice in window that will suit your home perfectly is to consult with a professional window salesperson or manufacturer. Contact a supplier to learn more about what options will suit your home – and what ones you may want to avoid.
Comments on this guide to Picking out windows to match your home style article are welcome.
Building Windows
Windows Posts
Buying new window treatments for your home
5 creative uses of glass in architecture
Are Sash Windows replaced from inside or outside
The Bellhop Hotel, Witte de Withstraat, Rotterdam, The Netherlands
Architecture: local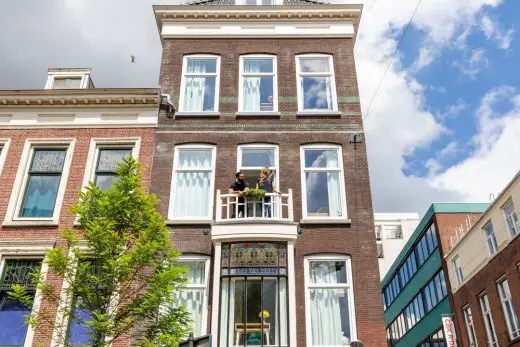 photo : Joey Van Dongen
The Bellhop Hotel
Comments / photos for the Picking out windows to match your home style advice page welcome