Perfect Las Vegas buildings, Nevada casino architecture, USA gaming resort, Gambling experience
Perfect Las Vegas Buildings that Flawlessly Suit their Purpose
Oct 23, 2020
Las Vegas has been designed from the ground up as a place unlike any other in the world. Walking down the streets of towering buildings, flashing neon lights, and booming music, people get engulfed in the atmosphere of entertainment, feeling a sense of 'anything can happen here.'
To enable such a unique and engrossing feel, the city of Las Vegas has allowed any and all of the most eccentric minds in architecture to craft their dream buildings. It appears to have not just been welcomed but encouraged, with the result being buildings that have been built, adapted, or repurposed to suit the themes of the venues perfectly.
These are those perfect Las Vegas buildings that flawlessly embody both Sin City's extravagance and the venue's purpose.
Feeling like a revered ancient Roman
Caesars Palace Las Vegas casino – gigantic pillars: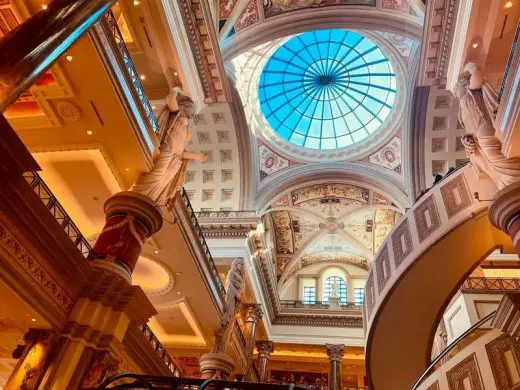 image source : unsplash.com
Why Jay Sarno and Stanley Mallin thought that ancient Rome would be a good fit for casino gaming is unclear, but it certainly can't be disputed that it works at Las Vegas' most famous casino. Caesars Palace boasts gigantic pillars running up either side of the colossal buildings, as well as scenic stone pillars in the courtyard and behind the doors – not to mention the expertly crafted sculptures being dotted around everywhere in the grounds. P
erhaps the games that can be found at free games provider Vegas Slots Online, such as Roman Chariots, Roman Double Up and Roman Empire, took their inspiration from this modern yet ancient Roman setting. While the basic mechanics of a slot are always the same and the games online more convenient than those on The Strip, it's the audacious commitment to the theme that makes Caesars Palace stand out from the other venues.
Las Vegas is far too massive for a regular tower
Stratosphere Las Vegas observation tower: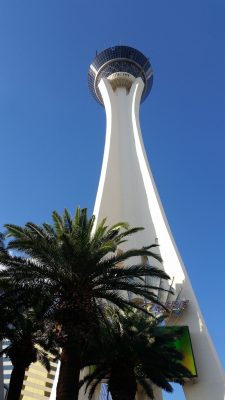 image source : Pixabay
Las Vegas wants you to know that it's an incredibly vast city with so many activities to enjoy. From clubs to casinos, concerts to pools, entertainment flows as far as the eye can see in Sin City, and seeing it all on foot is just impractical.
So, in 1991, Bob Stupak and Ned Baldwin commenced the construction project of what would become the tallest freestanding observation tower in the United States, the Stratosphere. Having opened in 1996, it stands as a can't-miss landmark that gives you a supreme look at everything that Las Vegas has to offer from its 1,149-foot observation tower. As grandiose as Las Vegas likes to be, The Strat struggled to get off of the ground due to local authorities and had to be brought down from the planned height of 1,800-foot.
Everyone loves a bit of irony in architecture
Mob Museum on Stewart Avenue: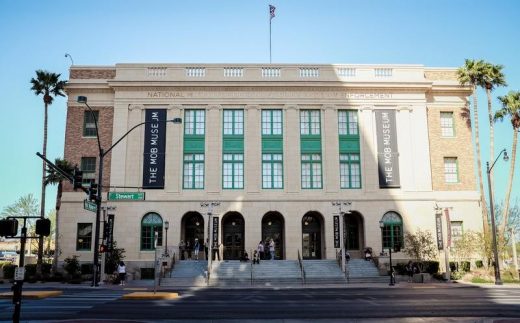 image source : unsplash.com
Down Stewart Avenue, near the Downtown Grand Hotel & Casinos, stands a beautiful municipal building of neoclassical influence that's unique in the city, but still an impressive and towering structure. It opened in 1933, initially serving as the Las Vegas Post Office and Courthouse, serving as the home of the United States District Court for the District of Nevada.
In 2002, it was listed to become a cultural centre, and in 2012, the former mayor decided to transform it into the Mob Museum. Throughout the 1950s, much of The Strip was controlled by the mobs, with the likes of Bugsy Siegel and Meyer Lansky forever being tied to the history of post-war Las Vegas. So, somewhat ironically, the chronicles of the most notorious crime organisations to ever call Sin City home are being kept and displayed in the very building that hoped to put them all behind bars.
A mind-boggling structure to embody the study
Lou Ruvo Center for Brain Health Las Vegas Building: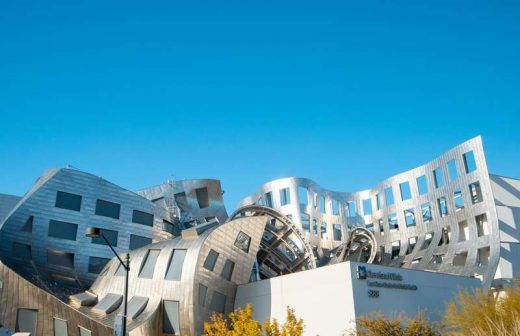 image source : Pexels
We've been able to look across the universe and even to other galaxies, but the most complex structure known to humankind is our own brain. An impeccably intricate system that governs everything that we do, while we know a lot about the influences of many of its parts, there is still so much that is yet to be understood.
In light of this, it makes sense that legendary architect Frank Gehry would craft one of the most reality-bending, mind-rattling buildings in the world. The Lou Ruvo Center for Brain Health is as perplexing as we still find trying to understand some aspects of the human brain, with the de-constructivism adding yet another unique piece to the Las Vegas area – even if it isn't an entertainment or cultural venue.
Las Vegas is as unique as they come, with the eccentric buildings showcasing the city's offerings only adding to its aura as a place like no other.
Comments on this Perfect Las Vegas Buildings that Flawlessly Suit their Purpose article are welcome
Las Vegas Buildings
Las Vegas Buildings
The Luxor Las Vegas: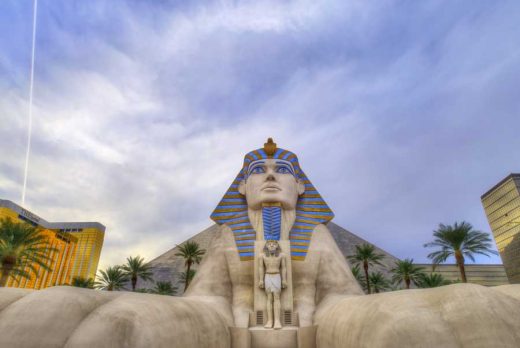 photo © Joe Lekas
Vdara Hotel Las Vegas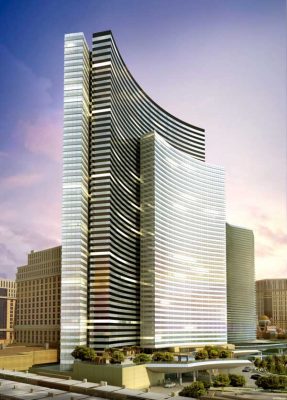 image : CityCenter Land, LLC
Monte Carlo Buildings
Monte Carlo Buildings
Hôtel de Paris Monte Carlo Reopening
Comments / photos for the Perfect Las Vegas Buildings that Flawlessly Suit their Purpose page welcome