Top five universities to study for architect tips, Studying architecture colleges guide, Online higher education advice
Top Five Universities to Study for Architect
19 May 2021
Architecture is an exciting and promising discipline. Expert architects have well-paid jobs in many countries around the world. They create projects, correct building processes, and often work for the government to make cities look wonderful and inclusive. However, to become a first-class architect, you have to graduate from a prestigious school. Usually, such universities have top-notch and experienced instructors that help students achieve their goals.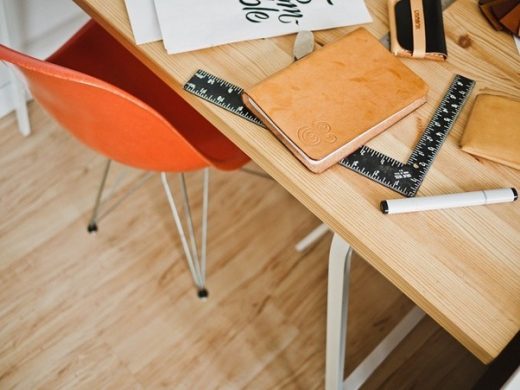 Top Five Universities to Study Architecture
The demand is high. More students strive to get to the best institutions, gain the necessary experience, and become sought-after specialists. If you are one of such ambitious individuals, this list is for you. We put together the best universities to study architecture in 2021.
Entrance Requirements: What You Should Know
Before delving into colleges, keep in mind that every university has unique requirements. That is, one college may ask to attach a specific document, whereas the other one won't. Typically, universities require submitting:
Official Transcript
Letter Of Recommendation
Portfolio
Personal Statement
Coursework On The Given Topic
The latter plays a pivotal role in the application, as it helps the committee evaluate your practical skills. To be on the safe side and know what faultless coursework looks like, you can buy university coursework and increase your chances of getting accepted. With that being said, let's look at the best institutions to study architecture.
University of California-Los Angeles
The University of California-Los Angeles is a large institution that has the School of Arts and Architecture. The latter offers several programs related to architecture, design, and urban planning.
Urban studies are in the limelight these days, and they have recently become part of official education. However, it is now a full-fledged course that drives incredible demand. UCLA offers hands-on experience through its cutting-edge research center. The University has junior-level, B.A. studies that last two years. This program allows students to graduate with ample experience. Those who desire to polish up their skills can enroll in the M.A. course and earn a Master of Architecture degree. The University of California-Los Angeles is fully accredited. It also offers a wide array of scholarships.
Delft University of Technology, Netherlands
The Netherlands is famous for its modern architecture, full of urban features and inclusivity. The country, although being tiny, is developing rapidly. Let alone architecture. Delft University is the top institution that offers architecture degrees. Over 5,000 students study architecture at Delft University. Despite such a small number of students, the course constantly develops and improves. That is, the University pays close attention to students' practical abilities. Delft University cooperates with a dozen public institutions and private corporations, allowing students to put their theory into practice.
The Bartlett School of Architecture-University College London
The United Kingdom is the cradle of architecture schools. The U.K. is home to 19 of the best architecture educational institutions worldwide. Three of these are in the top 10 worldwide list. Not only is the Bartlett School of Architecture among those three schools, but it also shares second place in the top 10 rankings of the best architecture schools in the world.
Established in 1947, it hasn't stopped developing ever since. With the School's number of departments and research facilities, it comes as no surprise that thousands of students end up being first-class architects upon graduating from the School.
ETH Zurich (Swiss Federal Institute of Technology), Switzerland
Studying and living in Switzerland may well be a bit pricey. But believe it or not, it's worth it, especially when it comes to studying architecture. ETH in Zurich offers a priceless architecture course.
The Department of Architecture was founded in 1854. Here, you won't see overcrowded hallways and auditoriums. ETH Zurich has long been nurturing its reputation. So only the most talented students study there and do their best to create impressive and unique architecture that is friendly to the environment.
Politecnico di Milano, Italy
Politecnico di Milano has an entirely different approach to teaching architecture. Yet, it is another best school to study architecture, as the University is student-oriented. Thanks to its neverending prestige, numerous skillful architects had earned their degrees in Politecnico di Milano.
Moreover, many became honored lecturers and now conduct classes in Politecnico. A friendly atmosphere, openness, experimental approach, and, above all, diversity are features that make Politecnico di Milano feature in the top 10 architecture universities.
Comments on this Tips on Top five universities to study for architect help article are welcome.
Higher Education
Higher Education Building Design – architectural selection below:
University Property Articles
FOM University, Düsseldorf, north west Germany
Design: J. MAYER H., Architects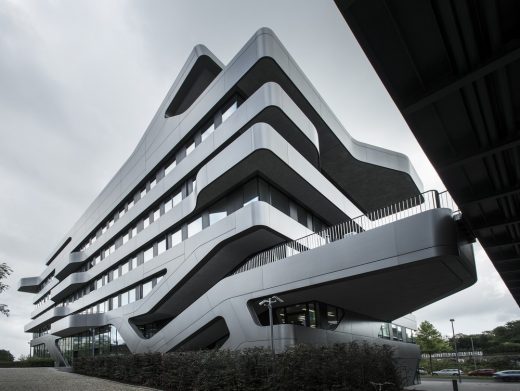 photo : David Franck
FOM University Düsseldorf Building – winner at International Architecture Awards 2018
Syvälahti Education Centre, Turku, south west Finland
Design: Verstas Architects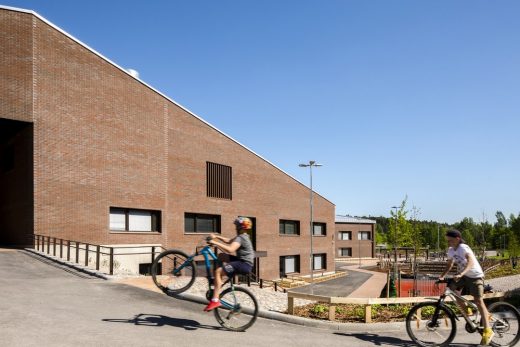 photograph : kuvio.com
Syvälahti Education Centre Turku
Comments / photos for the Top five universities to study for architect advice page welcome