Trusted Office Refurbishment Design Ideas For Your Business Advice, Real Estate Tips, Property Guide
Office Refurbishment Design Ideas For Your Business
Jan 22, 2020
Office interiors have changed massively within just the past couple of decades. Rather than infusing trend in the past, they used to be fairly sterile-looking – not the kind of environments where inspired thinking seems easy.
Despite this, recent innovations and studies have brought to light that employee performance will actually suffer if their environment isn't up to scratch. That's why we've compiled this list of fool proof ways to update your office with ease.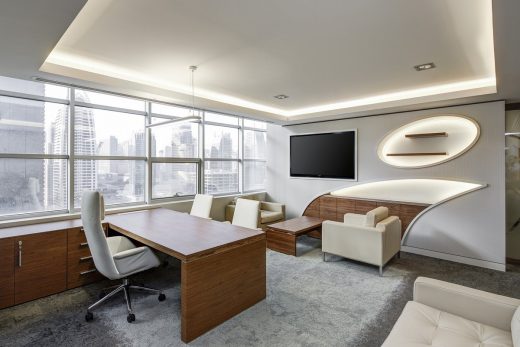 Office Refurbishment Design Ideas
Natural Beauty
The benefits of bringing the natural world into your indoor working environment are well-known. Ensuring you have lots of big windows that face the sun is a great idea, as we're all human, after all. We thrive from natural light, not from the fluorescence of unnatural office lighting.
Bringing plants into the office design is another simple way to encourage your employees. Remind them that there is an outdoor world, by bringing parts of it inside!
Add an Element of Fun
The workplace is no longer somewhere people should dread going to every day. Increasing numbers of companies are bringing elements of home life into the workplace, and you shouldn't overlook the benefits it has to employee engagement and wellness levels.
There can be a fine line between work and play, so don't go overboard and actually end up distracting your employees. Instead, create areas that spark excitement in people each time they pass. One notable example of this was seeing that one office had a sweets dispenser on the walls, with prompts that asked employees how they're feeling today.
Vibrant Pops of Colour
Ever since the realisation that dull, whitewashed office spaces weren't working for various companies, vibrant colours have seen a huge surge in popularity – and effectiveness.
The trend for this year is to select one key shade to implement within one area, and to completely douse it in that one colour. Play around with different tones and saturations to create an eye-popping effect, and one that looks great, too.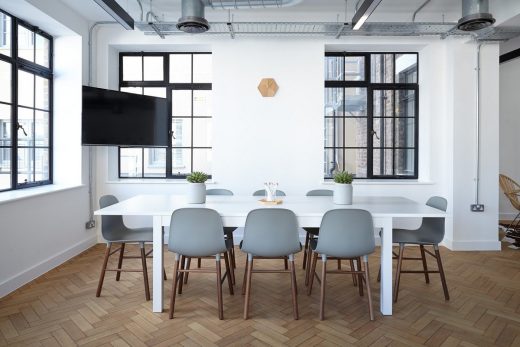 Inspiring Textures & Materials
While offices used to be crafted from flimsy partitions, scruffy-looking carpets and uninspiring walls, how they look today is completely changing. New textures can be cleverly used to create intrigue within an area, such as an entranceway or simply to make a statement.
You could even incorporate materials that are synonymous with your branding, for example having recycled plastics if you're all about sustainability, or metal surfaces if you're focused on the future.
Think About Your Own Branding
Think about it – a shop wouldn't re-design their premises without incorporating their brand wherever they can. So why would an office? If you begin to infuse elements of your branding, such as logo colours, and shades that compliment them, your whole office workspace will begin to feel more in tune with the rest of your brand.
Work on ensuring that other elements support your brand, too. Employees within the office should be able to look around and feel as though they are a part of your company's branding efforts, enabling them to complete work that's relevant and on point.
Incorporate Artwork
Blank walls are no longer the way forward for modern office spaces. You want to inspire your employees, not refine them to an office space that feels like a boring little box. Perhaps you could install a motivational quote that resonates well with your company onto a blank wall space, reminding your employees to remain upbeat and inspired whenever they see it.
Or, you could dedicate a particular space towards showcasing employee artwork, for example. Try setting them a creative brief and see what they come up with. The results might surprise you (in a good way)! Encouraging employees to express their creative selves is a great way to encourage a community spirit and foster great company culture.
Think Outside the Box
Office refurbishment is becoming increasingly innovative and playful in its approach to re-designing the office workspaces of tomorrow. For example, a painted colour doesn't have to go on one solid wall. It could perhaps be placed diagonally and across a floor space, fusing areas together in a harmonious manner.
Consider this – your clients are probably visiting multiple offices a day, and each office leaves an impression on them. You want their visit to your office workspace to leave a memorable lasting impression, one that portrays your brand well yet signifies that your company is ready for whatever the future might hold.
So, we hope this list has given you a range of ideas to think about when it comes to refurbishing your office, or even just adding small touches to modernise the space. To summarise, you should consider:
Infusing elements of the outdoors into your office space will help refresh the minds of your employees.
Work shouldn't be all work and no play! Allow your staff to unwind by incorporating areas that stimulate their senses.
Goodbye dull workspaces, hello to vibrant shades in any colour you can imagine, splashed across the walls (or floors) of our offices.
Inspiring Textures & Materials
Forget the uninspired, solid plastic partitions of years gone by. Embrace new trends and create a design feature using unique or intriguing materials.
Think About Your Own Branding
Use your own brand as a starting point for devising colour schemes, and visually represent your ethos within the workplace.
Incorporate Artwork
Plain walls are boring; we already know this. Inspire your teams by giving them their own 'gallery' to showcase personal artwork. You'll also get discussions flowing!
Office renovations are becoming increasingly innovative, bringing new and unique ideas to the forefront of the industry. Don't play it too safe!
If you're interested in seeing what we can do for your office workspace, please visit www.officeworkspace.com today. Our expert teams have years of experience in the office refurbishment industry, and we're dedicated to providing you and your workforce with an uplifting environment that you'll all thrive from, enhancing the success of your business.
Comments on this guide to Office Refurbishment Design Ideas For Your Business advice article are welcome.
Building Articles
Office building designs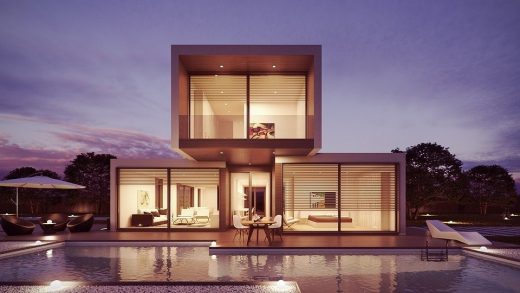 image courtesy of article provider
Comments / photos for the Office Refurbishment Design Ideas For Your Business Advice page welcome