Trusted New Roof in Baltimore, MD Home Advice, Maryland Roofing Tips, US Property
New Roof in Baltimore, MD
Nov 9, 2019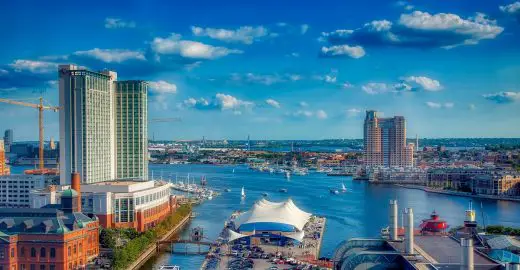 FAQs about a New Roof in Baltimore, MD – Must Know About Baltimore Roofing
Every year approximately 5 percent of the homeowners in the United States look at their weathered and aging shingles and ultimately decide to invest in a new roof. We understand that the construction industry seems to be booming at this stage.
Replacing an old roof could be an extremely expensive affair. So homeowners must take the right decision at the right time so that they do not end up wasting any money. Here are some frequently asked questions and their answers about a new roof in Baltimore so that you could learn more about new roofs and take the right decision.
Is it necessary to get my roof inspected by experts before deciding to invest in a new roof?
Yes, it is a wise decision to get your roof thoroughly inspected by roofing professionals and seek their opinion and advice. If they recommend the replacement of your old roof with a new one, you may ask for an estimate.
Do professional roofing companies offer free inspections?
Yes, many reliable and reputed roofing companies in Baltimore offer free inspections and even free estimates to any potential customers who are interested in investing in new roofing. However, in the case of a thorough and more comprehensive inspection, you may have to pay an hourly rate.
How long would it take to get an official estimate for a new roof?
Estimates could be generated within a couple of hours depending primarily on the amount of time necessary for examining and diagnosing the problem with the roof. Depending on the size and type of the roofing, the final estimate would be prepared.
What would my new roof cost?
The price of roofs is known to vary widely as per factors like the contractor hired for the job, the specific materials chosen, location of your home, time of the year for performing the renovation, and current local labor rates. For getting a good idea regarding the existing market price, you may request three or four estimates from renowned and trustworthy roofing contractors or roofing companies in Baltimore.
However, while getting your new roof installed, you must realize that price is just one factor and you must balance with other important factors such as workmanship and quality of materials. You may get in touch with experts in roofing Baltimore MD to seek their opinion and to know the current cost of getting your old roof replaced with a new one.
What are the preps for my new roof installation?
You should have your contractor explain the entire roof replacement process to you. You must understand exactly what does the job entails. Remember to remove wall hangings and art pieces from your walls. Cover all your valuables that are kept in your attic. Keep your cars away from the debris falling area so that your cars are not damaged in any way.
What are the reasons for getting a new roof?
Often the necessity of getting a new roof seems to be crystal clear while sometimes, it is difficult to identify the specific reasons. However, the decision to get your old roofing replaced by a new one is a critical one. It is best to see certain warning signs that may prompt you to replace your existing roof with a new one. Many shingles are missing and many are presently broken and having tears. Some shingles are having curled edges and their granule coating has been adversely impacted by wear and tear. There is profuse leakage and you could see signs of serious water damage. Moreover, the roof's sheathing seems to be rotten and soft. Do not ignore the warning signs. Get in touch with roofing experts in your area as soon as possible and get new roofing done.
Can I choose metal shingles as my new roofing solution? 
Yes, you can opt for metal shingles while buying a new roof. As per experts at https://www.forbes.com, metal is surely an ideal roofing material thanks to its recyclability, robustness, and durability. Metal shingles are resistant to algae and mildew growth. Moreover, they are wind-resistant, low-weight, and fire-resistant too. Metal shingles are usually installed leaving airspace between the roof deck and the metal. We understand that this sort of airspace would be acting as an effective thermal break for stopping or obstructing the heat from the roof surface from getting transmitted to the attic.
Can I opt for composite roofing shingles while investing in a new roof?
Yes, you can. Synthetic or composite roofing shingles are composed of a blend of multiple commonly used roofing substances like asphalt, recycled paper products, and fiberglass, etc. Composite shingles could be a good choice as they are fire-resistant and moisture-proof. They could be replaced individually if damaged. Moreover, these versatile composite roofing shingles would not split, crack, warp, or peel and are available in many colors, sizes, and shapes.
Conclusion
Homeowners should be benefitted from the FAQs and their answers discussed here. They would be equipped with the right information to take the perfect roofing decision for their home.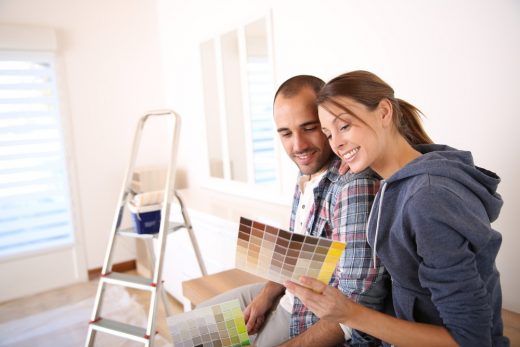 image courtesy of article provider
Comments on this FAQ About a New Roof in Baltimore, MD, USA, home advice article are welcome.
Building Articles
America Architectural Designs – latest building updates
Comments / photos for the New Roof in Baltimore, MD page welcome