Naples Park Shore condos for sale tips, Florida property advice, FL real estate guide
The Ultimate Guide to Finding a Realtor Before Buying Naples Park Shore Condos for Sale
August 19, 2021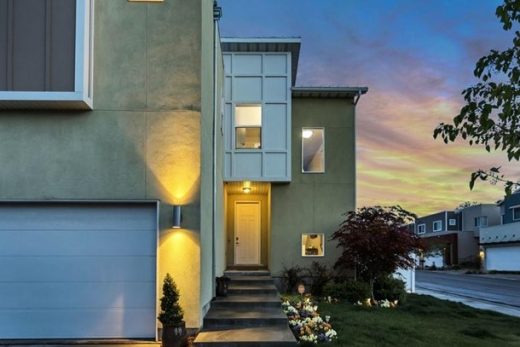 Whether you're buying or selling a home, a real estate agent is your most valuable asset. The experience and industry expertise they bring to the investment process plays a crucial role in getting a successful deal. Sadly, some folks choose to buy or sell houses without an agent to escape commission fees.
While this might sound logical, it reduces the chances of success significantly. Without a real estate agent, you'll navigate the market without market insights and background knowledge of how property investment works. As such, hiring a realtor should be the first step you take before listing your property for sale or searching for houses to buy.
However, you shouldn't hire just about any agent; you need someone with years of experience and the right skill-set. On that note, we've put together this blog post on finding the perfect real estate agent for you.
If you're in the market for Naples park shore condos for sale, you'll find this guide helpful. Enough small talk; let's dive into the juicy bits, shall we?
What Does a Real Estate Agent Actually Do?
Basically, real estate agents represent buyers and sellers in real estate deals. Agents that work for buyers in real estate transactions are called buyer's agents while listing agents represent the seller.
Generally, listing agents help their clients prepare their properties for sale, offer recommendations and suggestions on improvements, conduct valuations, and advertise the home or office building on listing services.
On the other hand, a buyer's agent helps buyers look for properties that match their preferences and budget and negotiate prices with the seller. In some cases, though, a real estate agent may represent both the buyer and the seller.
This scenario is typically referred to as dual agency. However, not all states in the US permit realtors to work for the two parties in a real estate transaction.
Real estate agents typically earn income from commissions that are a percentage of the home or office's selling price. This scenario isn't always the standard, though; some agents may charge a flat fee for every transaction while others follow a fee-for-service pattern.
What You Should Look for in a Real Estate Agent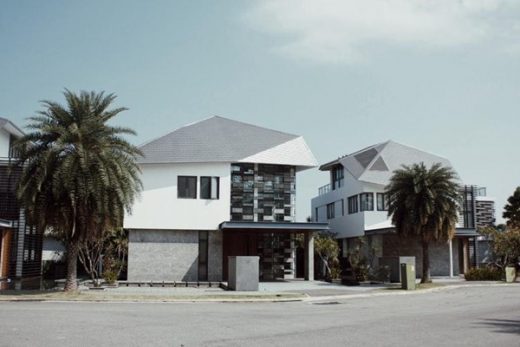 What qualities should a real estate agent have before you can hire them to help you look for park shore resort condos for sale? Here are a few we consider vital:
1. Experience
When searching for a real estate professional to handle an investment deal, an agent with decades of experience under their belt is the best option. Experience equates to in-depth market knowledge and insight.
As such, a realtor who has been in the game for quite some time knows the strings to pull and the steps to take to execute a transaction successfully. Thus, before hiring any real estate agent, ensure you ask the right questions, such as how long they've been practising the profession.
2. Knowledge of the Local Market
You're looking for condos for sale in park shore Naples, Florida; as such, the ideal agent for you is someone who knows the neighborhood and has an extensive understanding of the local real estate market.
A realtor who understands the ins and outs of the property investment market in Naples, Florida, will know where the best properties are and the prices of previous sales to help him value current homes. They'll also know how to approach sellers and negotiate transactions to get you the most affordable deal.
3. Certifications
The National Association of Realtors offers specific certifications and licenses to realtors that highlight their qualifications. It would help if you looked out for these certificates before hiring a realtor. A realtor with the right licenses will have the required skill-set and technical know-how to handle real estate transactions. They're also more credible and trustworthy.
4. Availability and Commitment
No matter how experienced or skillful an agent is, if they're not available when you need them, then there's no point having them on your team. You need a realtor that's always on-hand to evaluate and address your concerns, discuss available properties and their prices, and brief you on negotiations strategies with sellers.
Aside from availability, you need to be confident of your agent's commitment to getting the job done. Your realtor has to be 100% involved in helping you find Naples park shore condos – Naples park beachfront condos, picking the one that fits your budget, and negotiating a deal that favors you.
How to Find the Perfect Real Estate Agent for You
Finding an experienced real estate agent can be tricky if you don't know where to look. Quickly, here are a few ways you can find a great realtor:
1. Get Recommendations from Friends and Family
Odds are your friends and family have invested in real estate in the past, and they likely worked with an agent; as such, they should be your first contact point when looking for a realtor. However, ensure you still carry out to determine if the real estate agent they recommend has the experience and skills you need.
2. Check Newspaper Advertisements
Real estate agents often post ads in newspapers and other print media. The aim is to market Naples park shore condos for sale or increase their visibility as professionals. As such, you should check the local newspapers to find out about credible real estate agents in Naples, Florida.
3. Conduct Research Online
The internet is a hub of information, and you can find several credible businesses and professionals through a Google search or on social media. If you're looking for real estate professionals in Naples, Florida, you can start your search with the websites of real estate companies in your area. From there, you can look at the top agents at the different firms and narrow down your options to the ones that fit your needs.
4. Attend Open Houses
Real estate agents often hold open houses to market houses they're selling for clients, and these events are a great place to meet experienced property investment professionals. However, we'd recommend you only attend open houses in neighborhoods that interest you. For example, if you're in the market for park shore condos for sale in St Patrick, you can attend open houses in the vicinity. This way, you can effortlessly find a realtor that knows the local market.
Naples Park Shore condos – Final Thoughts
You can never go wrong hiring a realtor to handle a real estate deal. However, you should take specific steps to make sure you work with a credible and trustworthy professional. In this article, we've put together tips to help you look for the perfect real estate agent for you. If you're searching for Naples park shore condos for sale, the information in this guide should help you hire a professional that'll make your search effortless.
Comments on this ultimate guide to Naples Park Shore condos for sale, Florida tips article are welcome.
Florida Building News
FL Architecture Designs
Miami Architecture Designs – chronological list
Florida Pool House
Design: NL Architects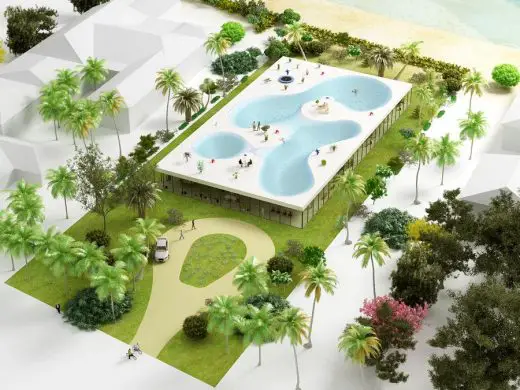 image from architect office
Florida Pool House
Kate Tiedemann College of Business, University of South Florida, St. Petersburg, FL, USA
Design: ikon.5 architects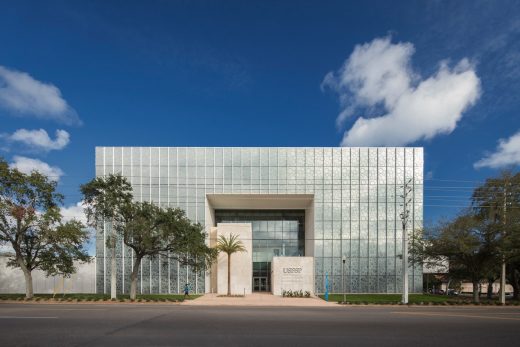 photography : Brad Feinknopf
Kate Tiedemann College of Business USF
Embry Riddle Aeronautical University Student Union, Daytona Beach, FL, USA
Design: ikon.5 architects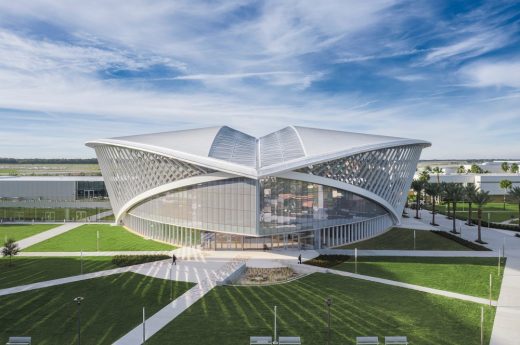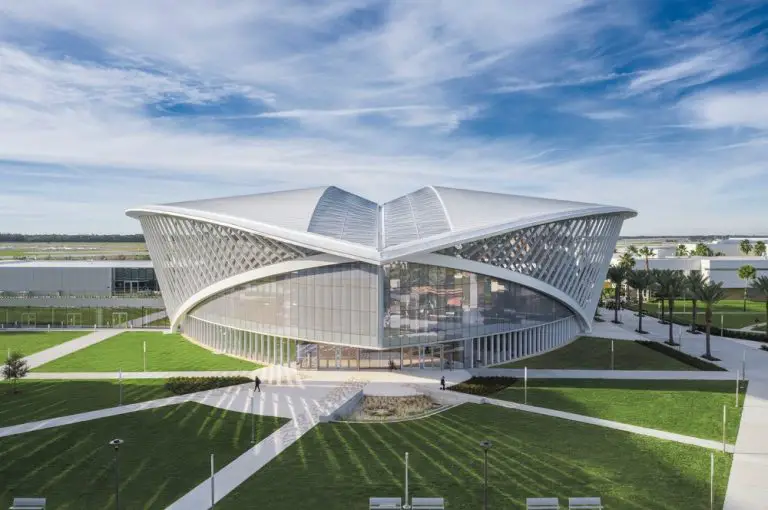 image courtesy of architects practice
Embry Riddle Aeronautical University Student Union
Building Articles
Comments / photos for the Naples Park Shore condos for sale, Florida tips page welcome