Moving to Richmond VA home living, United States of America move guide, Virginia relocation tips
Moving to Richmond, VA? Everything You Should Know
August 26, 2023
Richmond, VA. A name that echoes with history, culture, and opportunity. As you consider the prospect of moving to Richmond, VA, it's vital to evaluate if this southern gem aligns with your aspirations and lifestyle. Beyond its picturesque landscapes and vibrant streets, is Richmond VA a nice place to live? We're here to explore just that!
The idea of moving to Richmond, VA often sparks intrigue. This city, founded in 1737, stands as a testament to time, having witnessed pivotal moments in America's history. Moreover, Richmond's contemporary lifestyle seamlessly marries its historic background. Think about walking through cobbled streets that hold tales from centuries ago, while also being surrounded by modern amenities and an urban buzz.
Richmond, Virginia, USA: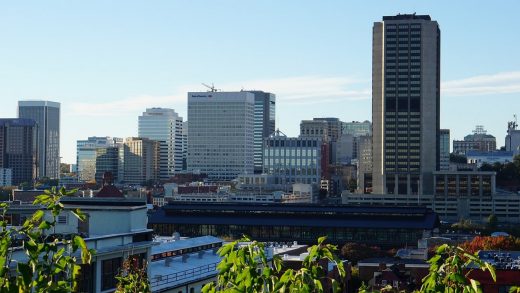 The Alluring Charm of Richmond's History
The historical significance
Richmond has the honor of being one of America's oldest cities, and moving to Richmond, VA, is like stepping into a living history book. During the Civil War, it held prominence as the Confederacy's capital. The stories this city has witnessed are profound, shaping the nation's narrative in countless ways. It's a place where every brick and building whispers tales of yore.
Landmarks worth a visit
For those contemplating moving to Richmond, VA, the city's historic landmarks offer a glimpse into its storied past. Monument Avenue stands out, dotted with statues of historic figures. The Virginia State Capitol, designed by Thomas Jefferson, is another architectural marvel. As you wander around, it's hard not to ponder on things to know before moving to Richmond. Among them, understanding and respecting its rich history is paramount.
The Economic Landscape
Job market and employment
The economic landscape is an essential factor when considering moving to Richmond, VA. The city boasts a diverse job market, offering roles in sectors like finance, technology, and health. Several Fortune 500 companies have their roots here. Richmond's entrepreneurial spirit is palpable, with numerous startups and local businesses thriving in the city's dynamic ecosystem.
Cost of living compared to national average
Before packing your bags and moving to Richmond, VA, understanding the cost of living is crucial. The good news? Richmond is relatively affordable, especially when compared to many of America's bustling metropolises. Housing, utilities, and transportation tend to cost less, giving you more bang for your buck. It makes the lifestyle in Richmond, VA, appealing to both individuals and families.
Richmond's Cultural Scene
Art and museums
Richmond's cultural vibrancy is undeniable. For art aficionados, the Virginia Museum of Fine Arts houses a collection that spans over 5,000 years. The city streets often become canvases for artists, with murals adorning many walls. This blend of traditional and contemporary art is a testament to the dynamic lifestyle in Richmond, VA.
Music and festivals
For those seeking a rhythmic lifestyle in Richmond, VA, the city won't disappoint. It plays host to numerous music festivals across genres. The National, a renowned theater, often showcases top musical talents. So, whether you're into jazz, rock, or indie, Richmond has something to set your heart racing.
The Education System in Richmond
Top schools and institutions
If education is on your radar while considering moving to Richmond, VA, rest easy. The city is home to reputed institutions and schools. From primary education to higher studies, Richmond offers quality options that cater to diverse academic needs. Virginia Commonwealth University, with its notable programs, is a beacon of higher education in the region.
Opportunities for higher education
Beyond primary and secondary schooling, the lifestyle in Richmond, VA, is conducive for those aiming for academic excellence. The city boasts colleges that cater to a plethora of disciplines. It's not just about formal education; there are numerous workshops, lectures, and seminars that foster a culture of continuous learning.
The Residential Perspective
The best neighborhoods
For many contemplating moving to Richmond, VA, finding the right neighborhood is vital. From the bustling Fan District to the historic Church Hill, choices abound. Each area has its distinct flavor, catering to various lifestyles. Whether you seek urban sophistication or suburban tranquility, Richmond offers a slice of both.
Housing market trends
While weighing the pros and cons of moving to Richmond, VA, it's hard to ignore the city's real estate trajectory. The housing market has witnessed consistent growth, with properties appreciating in value. For potential homeowners or investors, this signals a promising trend. With its mix of vintage townhouses and modern apartments, the housing scene is as diverse as the city itself.
The Natural Beauty and Outdoor Activities
Parks and recreation
Nature enthusiasts wondering about the lifestyle in Richmond, VA, will be thrilled. The James River Park system offers a plethora of recreational opportunities. Whether it's kayaking in the river, hiking trails, or simply picnicking in serene spots, the city's green spaces are its heartbeat.
Proximity to nature retreats
Moving to Richmond, VA doesn't mean you're far from the wilderness. A short drive, and you can embrace the beauty of the Shenandoah National Park. Whether it's weekend camping trips or day hikes, nature is always within arm's reach, making Richmond a haven for outdoor aficionados.
Potential Downsides to Consider
Weather conditions
While Richmond boasts a pleasant climate for most of the year, it's not without its quirks. Summers can get humid, and winters bring a chill. But as they say, a city's character isn't just about sunny days. It's about embracing the rain and snow, isn't it?
Traffic and commute
Traffic is a reality in most cities, and Richmond is no exception. However, with efficient public transportation and strategic city planning, the commute is more manageable. It's one of the things to know before moving to Richmond: familiarize yourself with peak traffic hours and alternative routes.
Moving To Richmong, VA
Richmond, with its rich tapestry of history, culture, and modern amenities, beckons many. For those considering moving to Richmond, VA, the city promises an eclectic mix of experiences. But, as with any place, it's essential to weigh its offerings against your personal and professional needs.
Is Richmond VA a nice place to live? The answer lies in your aspirations and how they align with what Richmond brings to the table. And if you plan on moving there you should consider the help of a moving company by doing a quick search using "movers near me" to find the most reliable movers.
Comments on this guide to Moving to Richmond VA, USA article are welcome.
American Architecture Designs
America Architecture News – latest building updates
American Architectural Designs – selection:
Nancy and Rich Kinder Building, Museum of Fine Arts Houston, Texas
Design: Steven Holl Architects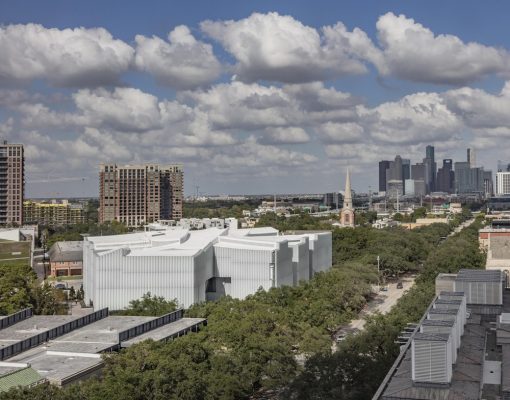 photograph © Richard Barnes, courtesy of the Museum of Fine Arts, Houston
Nancy and Rich Kinder Building Houston
Commonwealth Pier, Seaport World Trade Center, Boston, Massachusetts
Design Architect: Schmidt Hammer Lassen Architects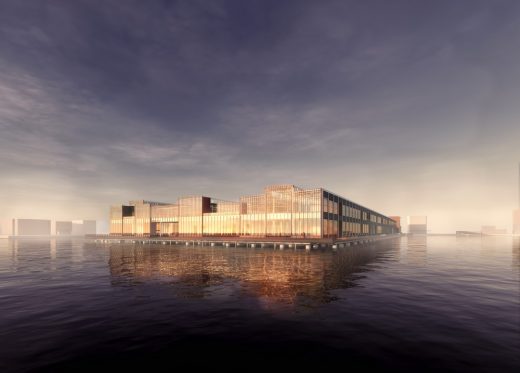 image © Schmidt Hammer Lassen Architects
Commonwealth Pier Boston
Building Articles
Comments / photos for the Moving to Richmond VA, USA Guide page welcome