7 things you need to do when moving into a new home, House move Tips, Online property relocation advice
Moving House Checklist
27 Feb 2021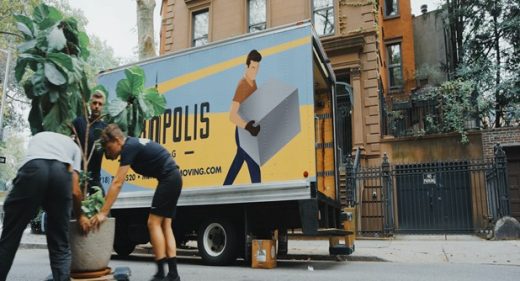 Moving into a new home can be a daunting experience. After a no doubt long house hunting process, followed by heaps of paperwork – a smooth move-in day is something everyone craves.
Moving House Checklist Advice
However, things can quickly go awry on move-in day and beyond if you don't take the proper steps to ensure your new home is up to date and ready to live in.
Luckily we have a 7 step checklist you can follow to make sure that your house is in the best shape possible and that you're well situated within your new space or review this home renovation checklist in case some improvements are required before moving in.
1.   Make Sure Your HVAC Systems Are Functioning
First things first – it's important to make sure your HVAC system is fully functioning. HVAC stands for Heating, Ventilation, and Air Conditioning all things that can greatly impact the quality of life inside your home.
In order to perform an HVAC check you'll need to:
Replace all filters and check them every 90 days
Check Ductwork
Listen for strange sounds
Clean your outdoor appliances
Check your thermostat for signs of failure
There are plenty of different options if it turns out your system needs to be replaced. An HVAC installer in Sonora CA recommends finding an HVAC system that is energy efficient and cuts costs. However, the options may vary depending on where your new home is located.
2.   Locate Your Water Valve In Your Home
Next up? Locate where the water shut-off valve is in your new home. You'll want to have easy access to the valve in case of an emergency. This will allow you to turn off the water supply in your home completely. They're often found near or next to the water meter.
This valve shouldn't be confused with the meter found outside your home that is essentially the property of the city you live in. The valve you should be accessing will either be attached to an outside wall or in the basement depending on the climate where you live.
On the wider topic of utilities, according to Volition Removals it's recommended to check in with your suppliers in advance of your move and make sure you are clear on the process of closing off bills.
3.   Locate The Electrical Panel
It's also important to situate where the electrical panel is in your home. It is most recognizable by its generic grey metal box often found in the basement of your home. If your home doesn't have a basement it'll most likely be located in a utility room or garage.
The panel will include a breaker that controls the power to your entire home along with switches that control power in individual areas or rooms. Hopefully, the previous owner will have labeled the switches – if not it's best to use trial and error and label them yourself.
4.   Check Smoke and CO2 Detectors
Checking your smoke and Carbon Monoxide detectors is not only essential – it's the law. In most states, the proper function of both in a home is required. Failing to have either one of these can have fatal consequences for you and your family.
These alarms have expiry dates on them that you can check. If they are expired replacing them takes a quick trip to the hardware store and a ten-minute installation.
You can take it a step further and invest in smart – alarms that can be controlled and tested from your smartphone.
5.   Invest In A Security System
Moving into a new home oftentimes means moving into a new neighborhood and sometimes even a new city. That can pose some safety concerns especially when you aren't familiar with the area.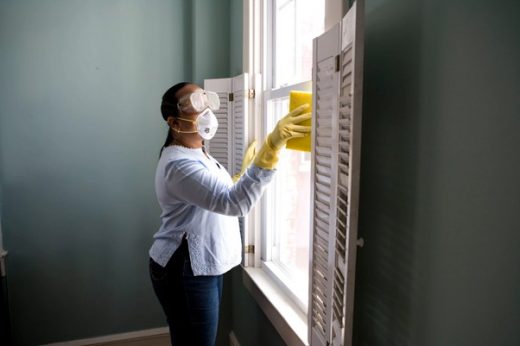 Investing in a good security system is always a good move and now with companies Google making them so accessible, it's never been easier. You can secure any entryway to your home along with all of your windows.
6.   Do a Deep Clean
Performing a thorough deep clean can really help transform the space into yours. We're not talking quick dust and sweep either. Deep cleaning means getting into the cracks and corners that may have been neglected by the previous owners. If you feel unable to do it, it may be a good idea to hire maid service Fort Worth to come and do a deep clean for you.
A deep clean can include:
Polishing Floors
Checking and cleaning crawl spaces and attics
Thoroughly clean the refrigerator
Clean the dryer lint
Replace Toilet seats
7.   Check Your Connectivity
In the 2020's making sure your home is connected to the internet is just as important as inspecting your HVAC system. No one can function without it. You'll want to make sure your home has the proper wiring and electrical in general needed for your Internet and satellite plans.
There is definitely a lot to remember upon moving into your new home but if you're efficient and pay attention to detail everything should run smoothly – at least when it comes to events in your control. The next step after these seven is to distress and enjoy your new space.
Comments on this Moving House Checklist: 7 Things You Need to Do When Moving Into a New Home article are welcome.
Moving Home
House Moving Posts
Finding right long-distance moving companies
8 benefits of using moving company services
What you should do when the movers are packing
Houses
Residential Architecture Articles
Comments / photos for the Moving house checklist – property assessment: 7 Things You Need to Do When Moving Into a New Home page welcome