Trusted Mens Watches Advice, Swiss Quartz Timepieces Tips, Style Guide, Pattern
Everything You Need to Know about Men's Watch
9 Oct 2019
Everything You Need to Know about Men's Watches
Buying a watch for yourself as a man may sound to be a difficult task because of the genres, price ranges and patterns of watches available. However, once you read this article, you will be able to decide the one that suits you the best according to your needs, taste and price.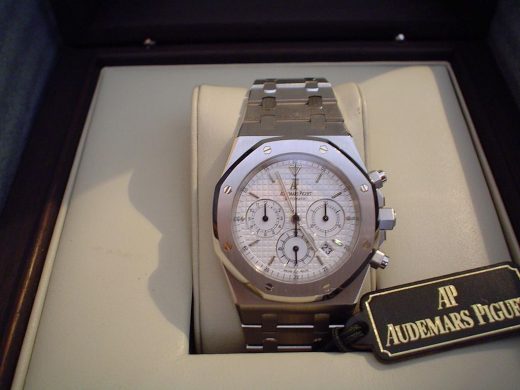 image courtesy of Audemars Piguet
Men's Watches Help Guide
How Pricing Works
It's a fair question: how come that watch is £15,000 while this apparently identical one is £200? Ultimately, it comes down to materials, length of manufacture and brand heritage. Quartz watches are cheaper because even the best quartz movements from Switzerland cost little more than £50, while you can pick up a Chinese movement for just a few quid.
The automatic movements cost more and may not sound good to you. However, the watches that have these functions are likely to be designed well and are made of better materials as compared to the ones that do not house automatic movements. You can buy such kinds of watches at watchshopping.com since they have eye-catching pieces online.
A Simple Guide To Complications
You'll notice that some watches have extra dials and hands: these are called complications. These go from the "chronograph" (the one with stopwatch functionality, used extensively in motorsport models) to the "GMT", which provides a fourth hand that can be set to the alternative time zone of the wearer's choice. Do we need complications in an age when our phones do so much? Not really. But that's not the point, is it?
Why Does Size Matter
Just like there is not a specific size of the wrist, there is not a specific watch size. Therefore, size does not matter to a great extent. However, it would be a good idea to consider the sizes of the watch. Generally, the size of case diameters ranges from 34 mm to 44 mm. So, if you have slighter wrists, a case with 34 to 40 mm size would be the best. In contrast, if you have larger wrists, then you make look for models up to 46 mm of case diameters.
Accuracy Isn't Everything
Nothing can compete with a quartz watch on keeping time accurately, but a good automatic should only lose or gain 30 seconds or so in a week. If you're after a super-accurate mechanical watch, then look for one that's been certified as a "chronometer" by COSC (Contrôle Officiel Suisse des Chronomètres). These watches account for only six percent of all mechanical watches, which is reflected in their higher prices.
A Quick Word On Straps
The thing that binds your timepiece to your wrists is hugely important in the character of your watch. A metal bracelet looks great on more masculine, chunky watches, while leather is the choice for conventional, dressy timepieces.
The End Line
Buying a watch depends completely on your taste and needs. Nonetheless, you can always extend your boundaries. Do not forget that the kind you wear speaks a lot about your personality.
Building Articles
Comments / photos for the Everything You Need to Know about Men's Watch page welcome