Luxury comforter sets give your room a luxurious look advice, House bed duvet guide, Property bedding tips
Why are luxury Comforter sets important to give your room a luxurious look?
13 July 2023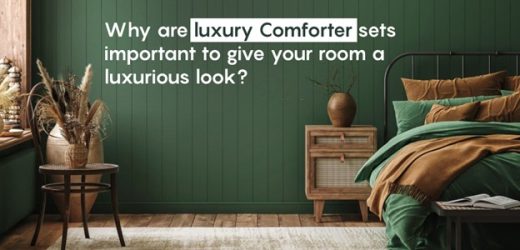 If you want to transform your bedroom into a cozy and elegant retreat, you need to invest in luxury comforter sets. These bedding sets are not only comfortable and warm but also stylish and sophisticated. They can add a touch of class and glamor to your room, making it feel like a five-star hotel. Luxury comforter sets are made with the finest materials and crafted for ultimate comfort.
They usually include a comforter, a bed skirt, and shams, and sometimes also decorative pillows, curtains, or valances. Luxury Comforter sets come in various sizes, from full to California king, and in different colors, patterns, and styles. You can choose from classic designs like damask, floral, or medallion, or go for more modern and geometric ones. You can also mix and match different pieces to create your own unique look. Luxury comforter sets can enhance the overall look and feel of your bedroom. Brands like LatestBedding often offer a wide range of options to choose from, including different designs, materials, and sizes. Shopping online at LatestBedding.com can provide you with convenience and access to a broader selection.
When searching for luxury comforter sets, it's important to consider factors such as the quality of the materials used, the craftsmanship, and the overall design. Higher-quality materials, such as premium cotton or silk, can contribute to a more luxurious and comfortable experience. Additionally, intricate patterns, elegant embellishments, and attention to detail can elevate the overall aesthetic of the bedding set. Price ranges for luxury comforter sets can vary depending on the brand, materials, and complexity of the design. Sets at the higher end of the price spectrum often feature exceptional craftsmanship and use luxurious materials. However, it's possible to find more affordable options that still offer a touch of luxury and comfort. If you're ready to indulge in the advantages of luxurious bedding, there are several factors to bear in mind while shopping for your new linens.
Firstly, consider the materials that align with your preferences. Natural materials such as cotton or linen may be favored by some, while others may opt for synthetic alternatives like microfiber. Secondly, contemplate the thread count. Thread count refers to the number of threads per square inch of fabric. A higher thread count indicates a more densely woven fabric, resulting in a softer and more opulent feel. Lastly, take into account the style of bedding that appeals to you. With a wide range of styles available, you can easily find something that suits your personal taste. Investing in luxury bedding is an excellent way to enhance your sleep and overall well-being. Given the numerous benefits it offers, there's no reason to delay upgrading your bedding today. Luxury comforter sets have many benefits for your bedroom. Here are some of them:
They provide warmth and insulation
Luxury comforters are designed to provide superior comfort and warmth while you sleep. The fill materials used in luxury comforters, such as high-quality down, feathers, or synthetic fibers, have excellent insulation properties. Down and feathers are natural materials known for their exceptional warmth and lightness. They can trap and retain body heat, creating a cozy sleeping environment. Additionally, luxury comforters are often designed with breathability in mind. The fill materials, particularly down and feathers, allow air to circulate within the comforter, preventing excessive heat buildup. This breathability helps regulate your body temperature, so you don't feel too hot or sweaty during the night. It promotes a more comfortable sleep experience by keeping you at an optimal temperature.
They protect your mattress and sheets
Luxury comforters act as a barrier between your mattress and sheets and the dust, dirt, allergens, or spills that may occur. They also prevent your sheets from wrinkling or fading due to friction or exposure to sunlight. They can extend the life of your bedding and keep it clean and fresh. By providing an extra layer of protection, luxury comforters help extend the life of your bedding. They can help prevent wear and tear on your mattress and sheets, keeping them in better condition for longer. Beyond protection, luxury comforters add an extra level of comfort to your bed. They can provide warmth and insulation, making your sleep environment cozier during colder seasons. Luxury comforters often use high-quality materials that offer a soft and plush feel, enhancing the overall comfort of your bed.
They enhance your decor and mood
Luxury comforters can make a statement in your bedroom with their beautiful colors, patterns, and textures. Luxury comforters come in a wide range of colors, from subtle neutrals to bold and vibrant hues. By selecting a color that complements or contrasts with the walls, furniture, and accessories in your bedroom, you can create a cohesive and visually appealing look. For example, a deep navy comforter can add richness and elegance to a room with light-colored walls, while a soft pastel comforter can create a calming and soothing atmosphere.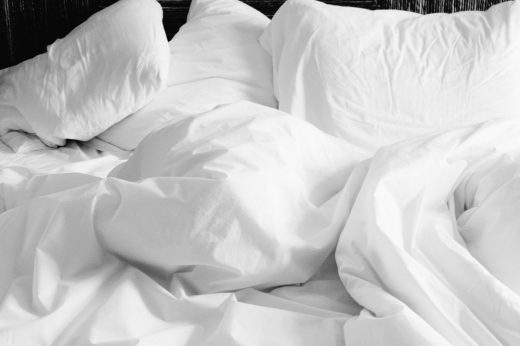 The patterns on luxury comforters can add visual interest and personality to your bedroom. Whether you prefer floral motifs, geometric designs, or intricate details, there are numerous options available. A bold pattern can serve as a focal point and make a statement, while a subtle pattern can add depth and texture to the overall design. Luxurious comforters often feature high-quality materials that provide a variety of textures. Silk, velvet, faux fur, or even a combination of different fabrics can create a tactile experience and add a touch of luxury to your bedroom. You can choose textures that complement the style you want to achieve, such as a romantic ruffled comforter for a soft and dreamy look, or a sleek and smooth comforter for a minimalist and modern feel.
However, when browsing for luxury bedding, it's a good idea to compare different options, read customer reviews, and consider your personal preferences and budget. With a bit of research, you can find the perfect luxury comforter set that suits your style and provides a cozy and elegant atmosphere in your bedroom. Luxury comforter sets are worth the investment if you want to give your room a luxurious look. They can make your bed more comfortable and cozy, protect your bedding from wear and tear, and enhance your decor and mood. They can also make you feel pampered and special every night. So go ahead and treat yourself to some luxury comforter sets today!
Comments on this Luxury comforter sets give your room a luxurious look article are welcome.
Beds and Bedrooms
Bedrooms Posts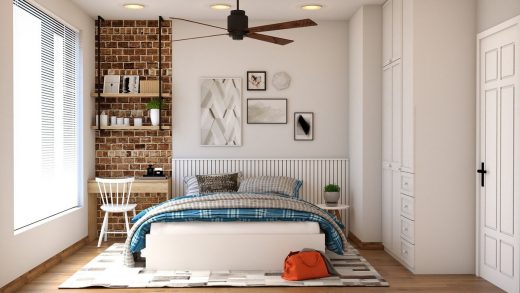 Make Your Bedroom More Comfortable
Essentials things for a perfect master bedroom
Building Articles
Residential Architecture
The Bellhop Hotel, Rotterdam, The Netherlands
Architecture: local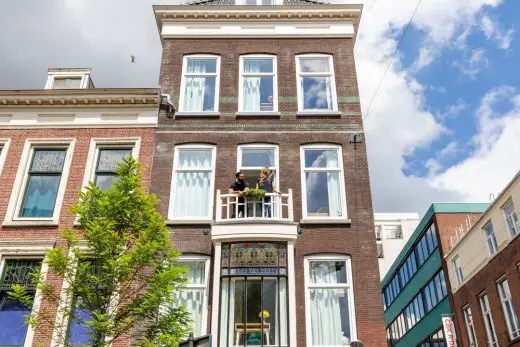 photo : Joey Van Dongen
The Bellhop Hotel
Comments / photos for the Luxury comforter sets give your room a luxurious look page welcome