Buying Nursery Furniture in the UK guide, Property interior design style tips, Online house decor advice
What You Should Look For When Buying Nursery Furniture In The UK
17 May 2022
One of the first things most parents worry about is setting up their little one's nursery. The experience is thrilling, but you have to narrow it down to the essential furniture before the nursery-decorating adventure begins.
Of course, many luxury items could capture your attention, but while most things might be enticing, they are unnecessary. Take a look at these tips on how to make the best buying decisions for essential nursery furniture in the UK.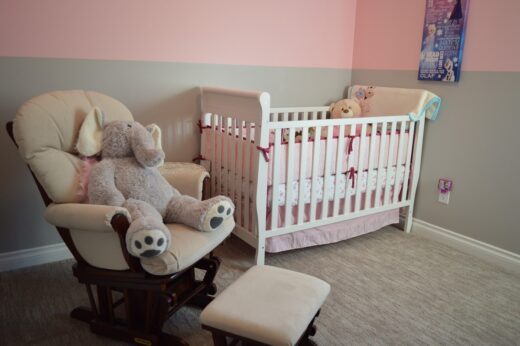 The Basic Pieces Of Nursery Furniture In The UK You Need
This is hard to decide on because even your budget plays a huge role in which items you decide to purchase for your little one. But with that said, there are plenty of basic pieces that are a must-have.
To help you with your selection, we recommend checking Dragons Of Walton Street as they are home to many uniquely designed essential pieces for your baby's nursery.
This is the most prominent piece of furniture that every baby nursery needs. Some parents may want to use a bedside crib or a bassinet for their little one at the start, but eventually, as the baby grows, they will need a cot.
You have to get it right because this is where they will sleep every night for months to come. This is the centre of the room. It determines the room's overall style, so you have to invest in something that is quality– and most importantly, something you will love.
The Beddings To Go With The Crib
The mattress you choose will be your baby's sleeping surface for a few years, so choosing a good one is vital. Something like the Geovital cot bed mattress is a good option. Remember, the safest way for a baby to sleep is on its back, so it should be lightweight and provide good support.
Closet space
This is something to consider when choosing nursery furniture. Your baby's necessities might be tiny, but you will be surprised how much space they take up. If you have ample space, you could get a walk-in closet, and if you have small space, you could invest in drawers, Armoires or shelving space.
Dresser and changing table
Instead of buying them separately, you can buy a dresser and secure a changing topper on top. You can put shelves to hold diapers, wipes and any other changing stuff within immediate reach so that you won't have to step so far away to get them.
Pro tip: Before buying furniture and decorating the nursery, consider the room size and space. This will determine whether you can buy a large, small or standard crib for your baby. Also, it will give you more freedom to organize and store all the baby items you might need. If you have a small space, you might get creative to fit all the essentials.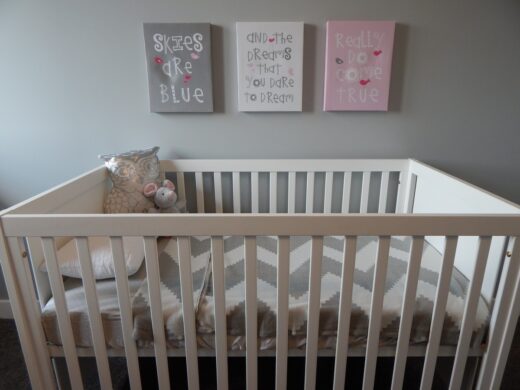 Other Useful Equipment For The Nursery Includes
Glider or rocking chair
Nightstand
Diaper bin
Nursing chair
Laundry hamper
Buying Nursery Furniture in the UK Conclusion
While buying furniture for your baby's nursery, don't forget to check for features and safety. You would want to buy furniture pieces that are easy to move from one place to another- preferable pieces with wheels. Buy nursery furniture in the UK after you are satisfied that it's safe for use, comfortable and easy on your pocket.
A good recommendation we have for you are the bespoke and dainty hand painted pieces over at Dragons of Walton Street. Furniture shops like them have the perfect furniture for children of all ages.
Comments on this Guide to What You Should Look For When Buying Nursery Furniture In The UK article are welcome.
Furniture Articles
Furniture Posts
Vital rules of bedroom furniture placement tips

Iconic Collaborations in Luxury Furniture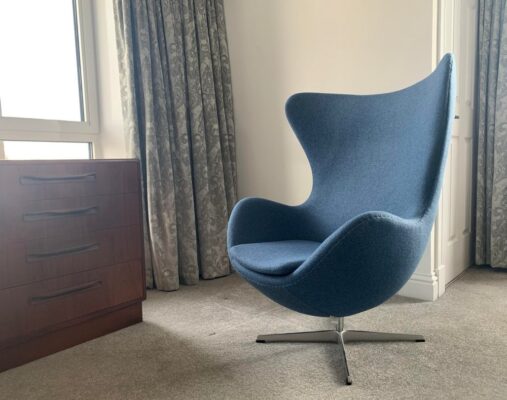 Discovering Noho home: fashion for furniture
8 tips to help you buy new furniture for your home
Building Articles
Residential Property
Comments / photos for the Buying Nursery Furniture in the UK advice page welcome