Home improvement tips to give old house a fresh look guide, Online property renewal design advice
These Home Improvement Tips Will Give an Old House a Fresh Look
13 August 2022
Giving your home a fresh look doesn't have to involve expensive renovations. There are many simple, inexpensive things you can do to make it look new again. In this blog post, we will discuss some of the best home improvement tips for updating an old house. Whether you're looking to change the paint color, add new furniture or accessories, or make some other changes, these tips will help you get the job done quickly and easily!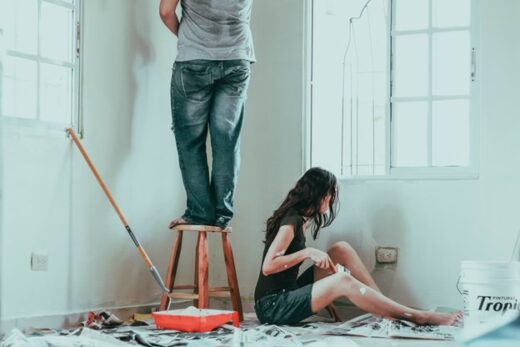 Find The Right Person For The Right Job
One of the most important things you can do when giving your old home a fresh look is to find the right person for the right job. If you're not sure how to do something or don't have the time to do it yourself, hire someone who does. Long-term, you'll save money and time by doing this.
There are plenty of qualified professionals out there who would be more than happy to help you update your home. The experts from Mylocaltoolbox.co.uk recommend taking the time to find someone you can trust and who has a good track record. Once you've found the right person, be sure to communicate your vision for the project clearly. This will help ensure that they understand your goals and can deliver the results you're looking for.
Clean Or Replace Carpets
Carpets are often one of the first places that show wear and tear in a home. If your carpets are looking worn or outdated, consider replacing them with new ones. New carpets can completely change the look of a room and make it feel fresh and new again. If you're not ready to replace your carpets, consider having them cleaned. A professional carpet cleaning can make a big difference in the appearance of your carpets and make them look new again.
Another home improvement tip is to update your window treatments. Old, outdated window treatments can make a room feel dated and tired. If your window treatments are in need of an update, consider replacing them with new ones. There are many different styles of window treatments available, sHome improvement ideas for budgeto you're sure to find something that fits your style and needs.
Find advice for improving the appearance and durability of your building's exterior by using wall coatings here – https://www.proguardexteriors.co.uk/exterior-wall-coatings/.
Update Your Outlets
If your home is more than a few decades old, chances are the outlets are outdated. Replacing them is a quick and easy way to give your home an instant facelift. You can do this yourself in just a few minutes, and it doesn't require any special tools or skills. Just be sure to turn off the power to the outlet before you start working!
Another quick and easy update is to replace your switch plates. This is a great way to add a pop of color or personality to any room. You can find switch plates in all sorts of colors, materials, and styles. Just be sure to match the screws to the new plate (most plates come with new screws).
Finally, don't forget about your light fixtures. One place where you can really make a statement is here Whether you're looking for something modern or vintage, there's a light fixture out there to suit your style. Just be sure to follow the instructions carefully when installing new light fixtures, and always use caution when working with electricity.
Paint Your Walls A Fresh Color
One of the easiest ways to give your home a fresh look is to paint your walls. You can either go with a completely new color or repaint in the same color for a different shade. If you want to be really bold, you can even paint one wall a different color than the rest. This will definitely make a statement and give your home a fresh, new look.
The colors you choose for your home will also have an impact on the overall atmosphere. If you want a more relaxing feel, then you might want to go with softer colors. If you want a more energetic feel, then you can go with brighter colors. Ultimately, it is up to you and what you think will look best in your home.
If you are unsure about what colors to choose, then you can always consult with a professional. They will be able to help you figure out what colors will work best in your home and they can also give you some great tips on how to paint your walls. Painting your walls is a great way to give your home a fresh, new look and it is something that you can do yourself if you are feeling up to the task.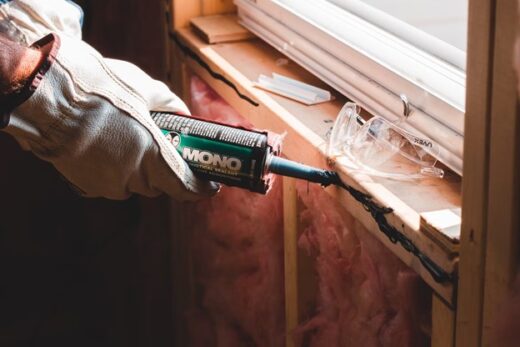 Repair The Walls
If your home is old, the walls might be in need of some repair. You can start by patching up any holes or cracks, and then painting over them with a fresh coat of paint. This will give your home an instant facelift. Another option is to hang new wallpaper or paneling on the walls. This will also give your home a fresh new look.
If you're not sure how to go about repairing the walls, or don't have the time, you can always hire a professional to do it for you. They will be able to get the job done quickly and efficiently and will make sure that your walls look as good as new.
Update Your Fireplace
If your home has an old and outdated fireplace, one of the best ways to give it a fresh new look is to update it. You can do this by painting or staining the wood, adding new tile or stone around the fireplace, or even just changing out the hardware. Whatever you do, make sure that it fits in with the overall style of your home. A fireplace is one of the first things people see when they walk into a room, so you want it to make a good impression.
If you don't want to tackle the project yourself, there are plenty of professional companies that specialize in fireplace updates. They can help you choose the right materials and make sure that everything is installed correctly. fireplace updates are a great way to add value to your home and make it look more stylish.
In conclusion, there are plenty of ways to give your home a fresh new look. Whether you're painting the walls, repairing the fireplace, or updating the light fixtures, these tips will help you achieve the look you're going for. So go forth and start implementing some changes! Your home will thank you for it.
Comments on this guide to Home improvement tips to give old house a fresh look article are welcome.
Home Design
Home Design and Real Estate Posts
Designing tips for home interior guide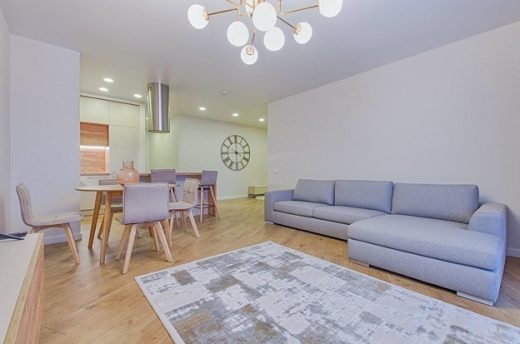 Interior Home Design Trends 2022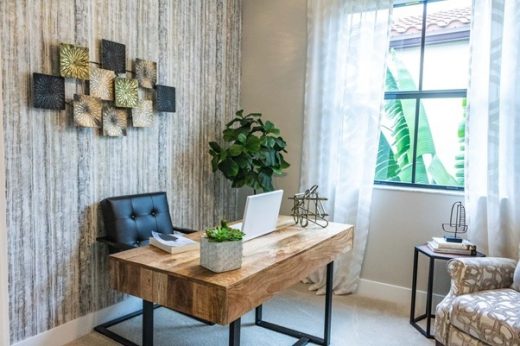 10 Mistakes To Avoid When Investing In Real Estate
Property
Residential Architecture
Comments / photos for the Home improvement tips to give old house a fresh look advice page welcome