Liveaboard Diving in Indonesia Guide, Discovering Southeast Asia Underwater Paradise Dive
Discovering Underwater Paradise: A Comprehensive Guide to Liveaboard Diving in Indonesia
13 June 2023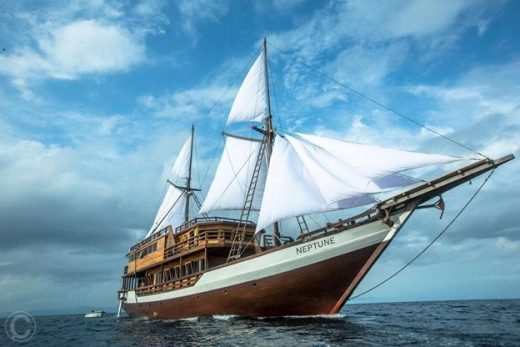 Liveaboard diving refers to a unique and immersive diving experience where divers stay on a specially designed vessel, commonly known as a liveaboard, for an extended period. These vessels are equipped with all the necessary amenities to provide comfort and convenience while exploring the underwater wonders of a specific region. Liveaboard diving has gained immense popularity among diving enthusiasts, offering them the opportunity to access remote and pristine dive sites that are often inaccessible from land-based operations.
Indonesia is renowned as one of the world's top liveaboard diving destinations. Its strategic location in the heart of the Coral Triangle, the most biodiverse marine ecosystem on the planet, makes it a haven for divers seeking extraordinary underwater encounters. With over 17,000 islands and a vast expanse of diverse marine habitats, Indonesia offers a plethora of dive sites teeming with vibrant coral reefs, majestic pelagic species, and unique critters. From the iconic Raja Ampat to the Komodo National Park, Indonesia's liveaboard routes provide unparalleled opportunities to explore this underwater paradise. Dive into adventure with Indonesia Liveaboard.
Geographical location and diversity
Situated in Southeast Asia, Indonesia stretches across the equator, spanning a vast area from the Indian Ocean to the Pacific Ocean. This archipelago nation encompasses diverse landscapes, from lush rainforests and volcanic peaks to pristine beaches and vibrant coral reefs. Its unique geography, coupled with a multitude of oceanic currents, creates a rich and varied marine environment that supports a staggering array of marine life.
Climate and diving seasons
Indonesia experiences a tropical climate characterized by two seasons: the dry season (from May to September) and the wet season (from October to April). However, due to the country's vast size and geographical variations, the climate can vary across different regions. Generally, the dry season is considered the best time for diving, as the weather is usually calm with excellent visibility. It is essential to consider the specific diving season of each region when planning a liveaboard trip to ensure optimal diving conditions.
Key diving regions in Indonesia
Indonesia boasts numerous world-class diving regions that attract divers from around the globe. Some of the most popular regions for liveaboard diving include:
Raja Ampat: Located in West Papua, Raja Ampat is a globally recognized diving destination. Its remote and untouched marine environment is home to an incredible array of coral species, fish, and pelagic creatures. The region's iconic dive sites, such as Misool, Mansuar, and Wayag, offer awe-inspiring encounters with manta rays, sharks, turtles, and vibrant coral gardens.
Komodo National Park: Situated between the islands of Sumbawa and Flores, Komodo National Park is famous for its Komodo dragons, but it also boasts exceptional diving opportunities. The park's nutrient-rich waters attract large schools of fish, manta rays, and even rare encounters with the elusive dugongs. Dive sites like Batu Bolong, Castle Rock, and Manta Alley provide thrilling experiences for divers of all levels.
Banda Sea: Nestled in the heart of the Indonesian archipelago, the Banda Sea offers a unique blend of history and exceptional diving. This region is renowned for its volcanic landscapes, crystal-clear waters, and encounters with pelagic species, including hammerhead sharks, reef sharks, and schooling barracudas. Diving in Banda Sea often includes visits to the historical Spice Islands, where divers can explore submerged volcanic seamounts and coral gardens.
Alor and Flores: These lesser-known regions on the eastern side of Indonesia offer a hidden paradise for underwater enthusiasts. Alor's dramatic underwater landscapes, vibrant coral reefs, and unique critters make it a haven for macro photography. Flores, on the other hand, presents diverse diving opportunities, including encounters with whale sharks in Maumere Bay and the world-famous muck diving site, the Lembeh Strait.
Advantages of Liveaboard Diving
1.     Access to remote and pristine dive sites
One of the primary advantages of liveaboard diving is the opportunity to access remote and pristine dive sites that are often far from the reach of land-based operations. Many of Indonesia's most breathtaking dive sites are located in secluded areas or small islands that can only be reached by liveaboard. This exclusivity allows divers to explore untouched underwater ecosystems and dive spots that have seen minimal human impact.
2.     Extended dive times and multiple dives per day
Liveaboard trips offer extended dive times compared to day trips from shore. With the liveaboard as your base, you can embark on multiple dives per day, maximizing your underwater experiences. Diving enthusiasts can enjoy the freedom of diving at their own pace, with ample time to fully immerse themselves in the beauty of each dive site.
3.     Immersive and uninterrupted diving experience
Unlike day trips, liveaboard diving provides an immersive and uninterrupted experience. After each dive, you can relax and rejuvenate on the vessel, surrounded by fellow divers who share the same passion. The absence of time constraints allows you to fully embrace the diving lifestyle, soak in the beauty of the surroundings, and build camaraderie with like-minded individuals.
4.     Opportunity to explore multiple dive sites and regions
Liveaboard trips offer the advantage of exploring multiple dive sites and regions within a single trip. This variety allows divers to witness the diverse marine ecosystems and encounter different species of marine life. Whether it's the vibrant coral reefs of Raja Ampat or the thrilling encounters with pelagic species in Komodo, liveaboard diving enables you to embark on a journey of discovery through multiple underwater realms.
5.     Comfort and convenience on board
Liveaboards are designed to provide comfort and convenience throughout your diving adventure. These vessels are equipped with spacious cabins, communal areas for relaxation and socializing, dining facilities that cater to various dietary requirements, and equipment storage areas. The onboard crew takes care of all the logistics, allowing you to focus on your diving experience without the hassle of constantly packing and unpacking.
Choosing the Right Liveaboard
1.     Researching liveaboard options
When selecting a liveaboard, it's crucial to conduct thorough research to find the one that best suits your preferences and needs. Explore reputable websites, read reviews from previous customers, and consider seeking recommendations from fellow divers or dive professionals. Gathering as much information as possible will help you make an informed decision.
2.     Factors to consider
When evaluating different liveaboard options, several factors should be taken into account:
Itinerary and dive sites: Check the liveaboard's itinerary and the dive sites it covers. Ensure that the destinations align with your diving interests and expectations.
Vessel type and amenities: Consider the size and type of the liveaboard, as well as the facilities and amenities available on board. These may include air-conditioned cabins, en-suite bathrooms, spacious dive decks, camera stations, and lounges for relaxation.
Safety measures and equipment: Safety should be a top priority. Evaluate the liveaboard's safety measures, including emergency procedures, availability of first aid equipment, and the competency of the crew. It's also essential to check the availability and condition of rental dive equipment if you do not bring your own.
Guide and crew expertise: The knowledge and experience of the liveaboard's guides and crew can greatly enhance your diving experience. Look for liveaboards with well-trained and knowledgeable dive guides who can provide valuable insights into the dive sites and marine life.
Budget considerations: Liveaboard trips vary in terms of cost. Determine your budget and explore liveaboard options that offer a balance between affordability and quality. Remember to consider additional costs such as park fees, equipment rental, and gratuities for the crew.
Onboard Experience
1.     Accommodations and facilities
Liveaboards offer a range of accommodations, from shared cabins to private staterooms, to suit different preferences and budgets. Cabins are typically designed for comfort and may include en-suite bathrooms, air conditioning, and storage spaces for personal belongings. Communal areas, such as lounges and sundecks, provide ample space for relaxation and socializing between dives.
2.     Meals and dietary considerations
Liveaboards typically provide three meals a day, along with snacks and beverages. The onboard chef prepares a variety of delicious meals, often featuring local and international cuisine. Many liveaboards can accommodate dietary restrictions or special requests if notified in advance. It's important to communicate any dietary requirements when booking your trip.
3.     Dive briefings and scheduling
Before each dive, the dive guides on the liveaboard will conduct comprehensive dive briefings. These briefings include important information about the dive site, entry and exit procedures, recommended depths, and any specific marine life or features to look out for. The liveaboard will typically follow a dive schedule, ensuring a balance between dive times, surface intervals, and safety precautions.
4.     Non-diving activities and entertainment options
Liveaboards often provide non-diving activities to enhance the overall experience. These may include snorkeling, kayaking, island visits, and beach excursions. In the evenings, you can enjoy socializing with fellow divers, engaging in onboard entertainment such as presentations on marine life or photography workshops, or simply relaxing and enjoying the breathtaking views of the surrounding islands.
Final thoughts on the unique experiences awaiting liveaboard divers in Indonesia
Indonesia Liveaboard promises a truly remarkable experience for divers of all levels. Whether it's the encounter with majestic manta rays, exploring vibrant coral gardens, or the thrill of diving alongside pelagic species, Indonesia's liveaboard routes present endless opportunities for awe-inspiring underwater adventures. By embracing responsible diving practices and supporting local conservation efforts, liveaboard divers can play a vital role in preserving and protecting these fragile marine ecosystems for future generations to enjoy.
Liveaboard Diving in Indonesia Guide
Indonesia Architecture
Indonesia Architecture : links
Indonesian Buildings Selection
Sequis Centre Tower, Jakarta – to be Indonesia's First LEED Platinum Building
Design: Kohn Pedersen Fox Associates (KPF)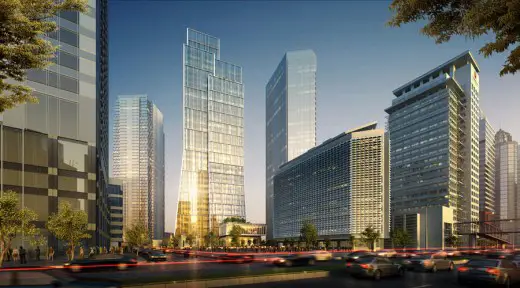 image from architects
Sequis Centre Tower in Jakarta
Peruri 88 Tower, Jakarta
Design: MVRDV / Jerde / Arup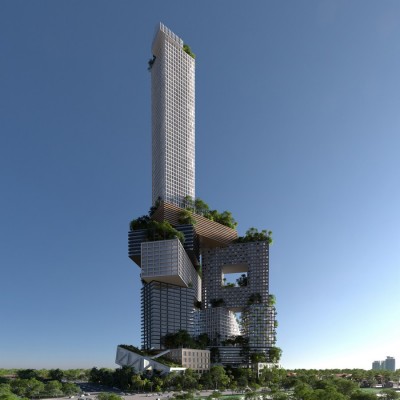 image from architects
Peruri 88 Jakarta
Sea Sentosa at Echo Beach in Bali
Comments / photos for the Liveaboard Diving in Indonesia Guide page welcome